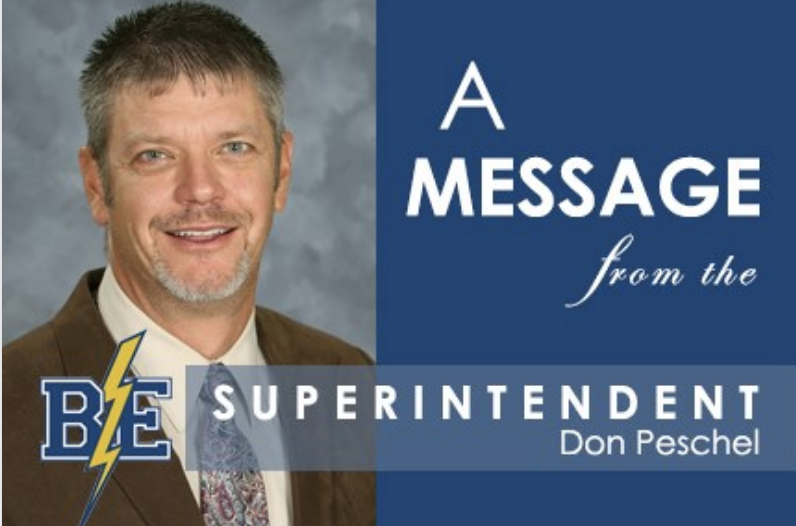 Congratulations to the 2020 B-E Fall Clay Target Team who took 1st place in Class 1A Conference 8. Kyle Schaffran, Chase Holtberg, and Hunter Koep took 1-2-3 in Conference 8 for males. Katrina Buccholz took 2nd in Conference 8 for females. We had six in the Top 100 in the state: Kyle Schaffran 4th, Chase Holtberg 9th, Hunter Koep 24th, Riley Bitzan 60th, Spencer Olson 86th, and Braydon Englund 86th. GO CHARGERS!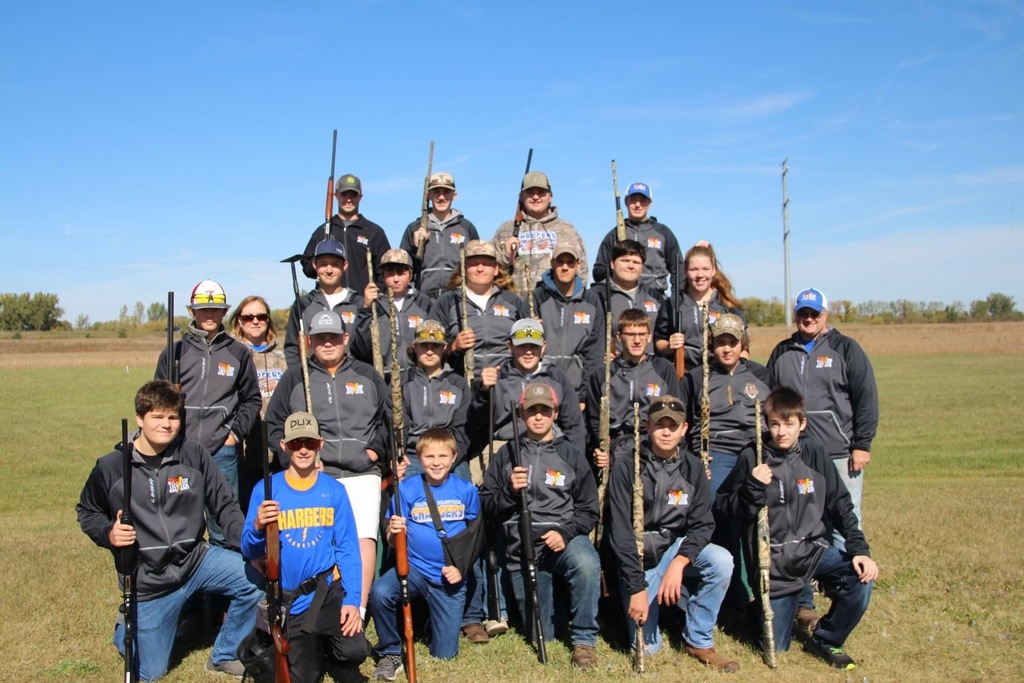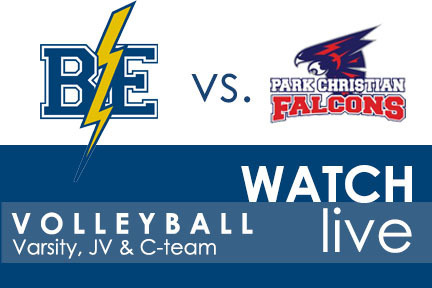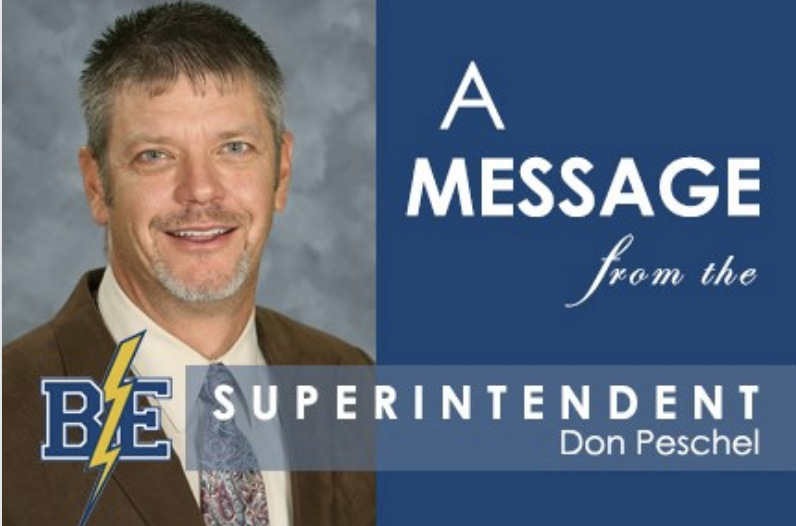 Tonight's away ABC Chargers Volleyball Games against the Parkers Prairie Panthers can be watched live at:
https://youtu.be/000nHkvdTA8
Games start at 5:00 pm. GO CHARGERS!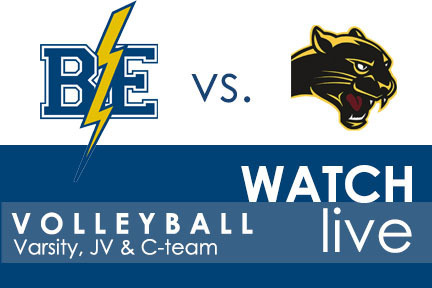 Good morning Brandon-Evansville Families, Parents, staff and Students, Today will be our last day all-in in grades Pre K-5. We will be moving to distance learning starting Thursday, November 19th. Our student numbers and staff numbers are starting to spike and to protect staff, students, and families, we will be making this move. Today your child will come home with materials including devices to help accommodate the change-over. Your classroom teacher's will be preparing on Tuesday, November 17th and Wednesday, November 18th for this transition so there will be no school. Staff will be in touch with you over the next couple of days regarding the learning platform. We will be sending a survey out to K-5 parents regarding meals on Tuesday, November 17th. We will be collecting the data by Thursday morning so please respond by then. Meal delivery will start on Monday, November 23rd. More information will be available later this week regarding meal delivery. This change will not affect athletics at this point. Thank you, I know this is hard for you, we will re-eluate and make a decision regarding our model on Friday, November 27th for the week of November 30th through December 4th. Stay Healthy and Safe.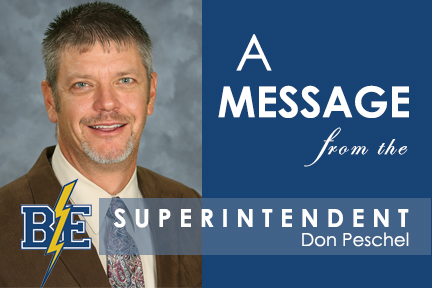 Just a reminder if you have signed up for meal delivery during distant learning please place a cooler with lid at the end of your driveway. Deliveries will be made on Mondays and Wednesdays. Monday's meals will include that days breakfast and lunch as well as Tuesday's breakfast and lunch. Wednesday's deliveries will include the same meals respective of Thursday and Friday.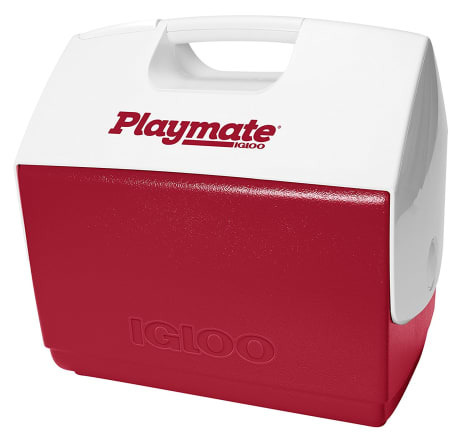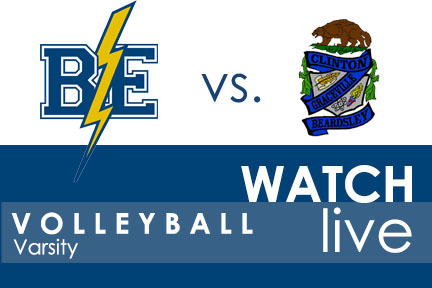 Congratulations October 2020 Students of the Month! Here is what B-E staff have to say about Octobers Students of the month! Emma Haugen 9-10 Emma has shown a tremendous improvement in advocating for herself and working hard to understand difficult concepts. She has also been seen helping others in class to get assignments done. - Bosma Emma is becoming much more independent. She asks many good questions while working individually & obviously wants to succeed. She is very dependable in group situations & plays a big role in her group's success. She can be quiet at times but it is obvious that she cares about other people & the work she is doing.--Mr. Johnson Brandon Johnson 11-12 Brandon is a leader in the classroom and is making academics a priority when many seniors try to take it easy. He has shown great maturity and is pushing himself to be better every day. - Bosma Brandon has really grown up from where he started in 9th grade. He has always been a goofy and easy going guy, but this year we have seen a more mature, focused, and determined individual. -Mr. Steele Bryce Froemming 6-8 Bryce has consistently demonstrated a tremendous work ethic in class and has really become a positive leader for his classmates. He is always willing to help out with whatever needs to be set-up for an in class activity and also volunteers to help with clean-up. - Z. Traphagen Bryce is willing to go above and beyond what is expected of him. When asked to help out with non-academic tasks, he quickly says yes and follows through. He has been an amazing addition to Student Council and sets the example for those around him. -Mr. Steele I may be a little biased, but I think Bryce is a great kid! He is very helpful in class (and at home). He has taken a leadership role as the 7th grade class president and serves on the student council. He has taken both roles very seriously and done a great job. - Mrs. Froemming (mom) Annika Sletto 6-8 Annika has always been prepared for class with her best work. She volunteers answers and takes part in all discussions with insightful answers and sometimes better questions. She is quick to smile and I have never heard her say a cross word to, or about, anyone. Her respect for others shows in how she carries herself in and out of the classroom. My class is better because she is in it. Thank you Annika- Mr. Olson Annika is a role model student. She is pleasant, respectful, and responsible. She comes to class with a great attitude and work ethic. Keep up the great work! - Mrs. Froemming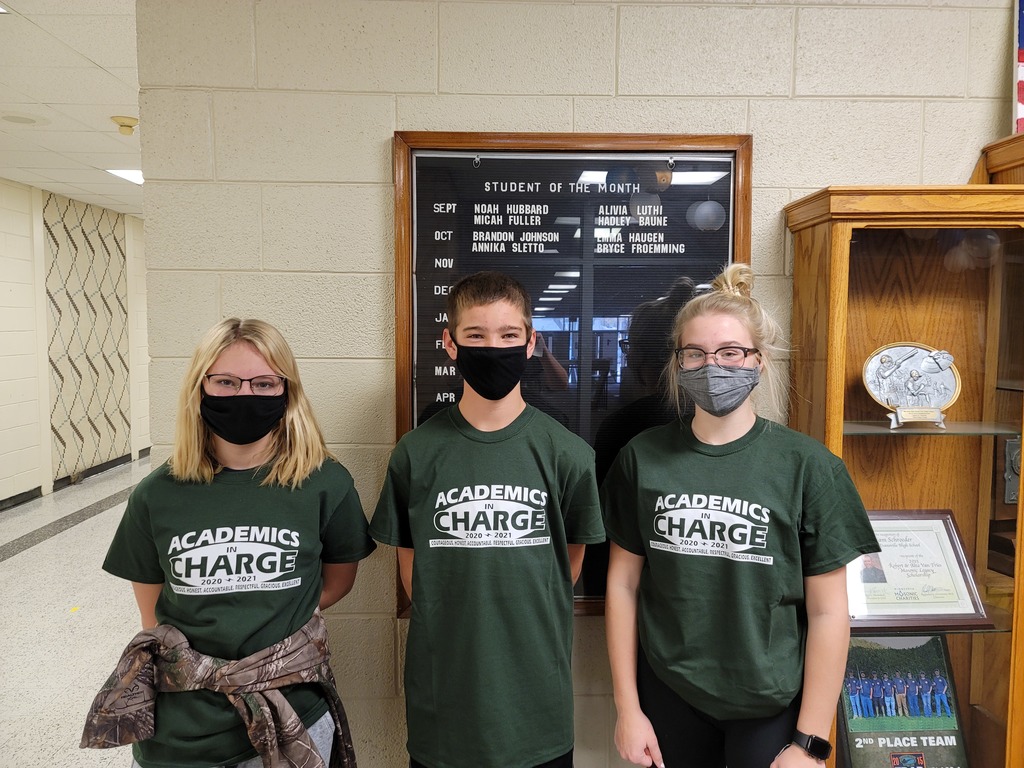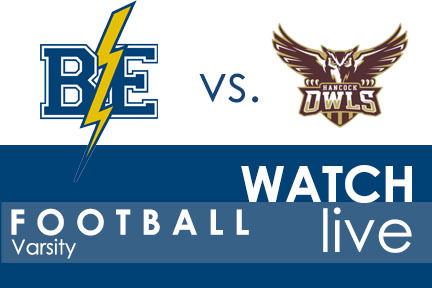 GAME CHANGE: Monday, November 16 - C team volleyball game against WCA will now be played in BRANDON and game time is at 4:00 PM. GO CHARGERS!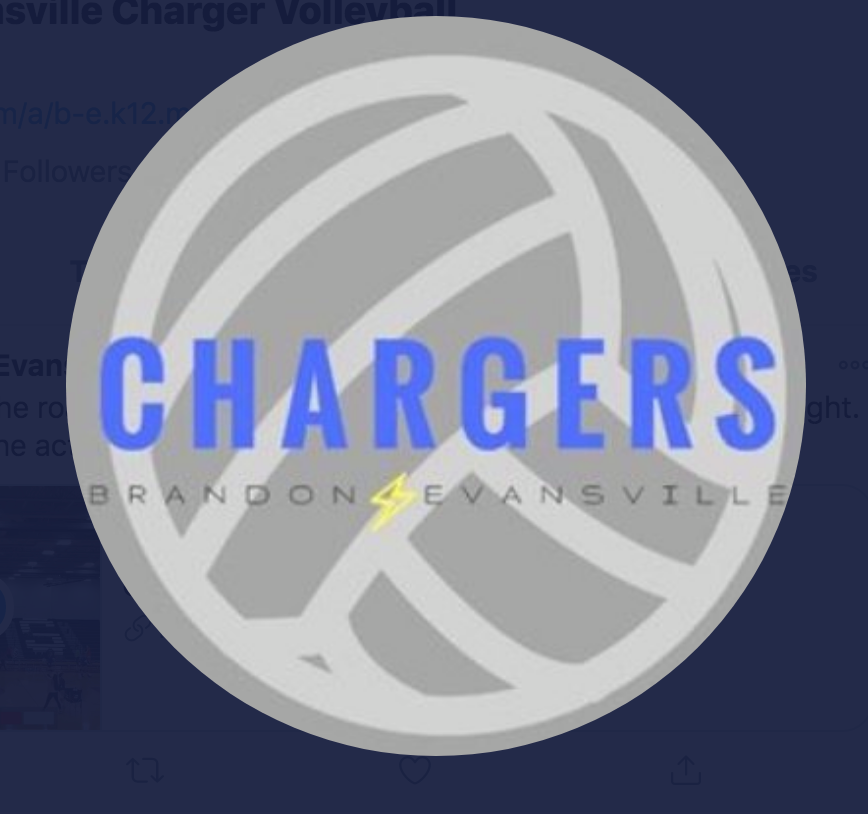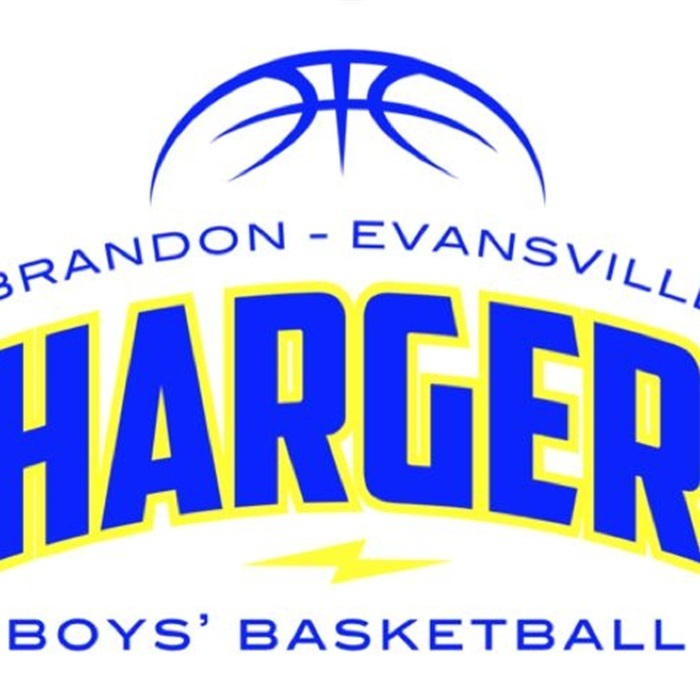 Friday, 11/13 - Brandon-Evansville Charger Volleyball will play C-G-B Wolverines in Evansville. This will be a VARSITY game only, starting at 6:30 PM.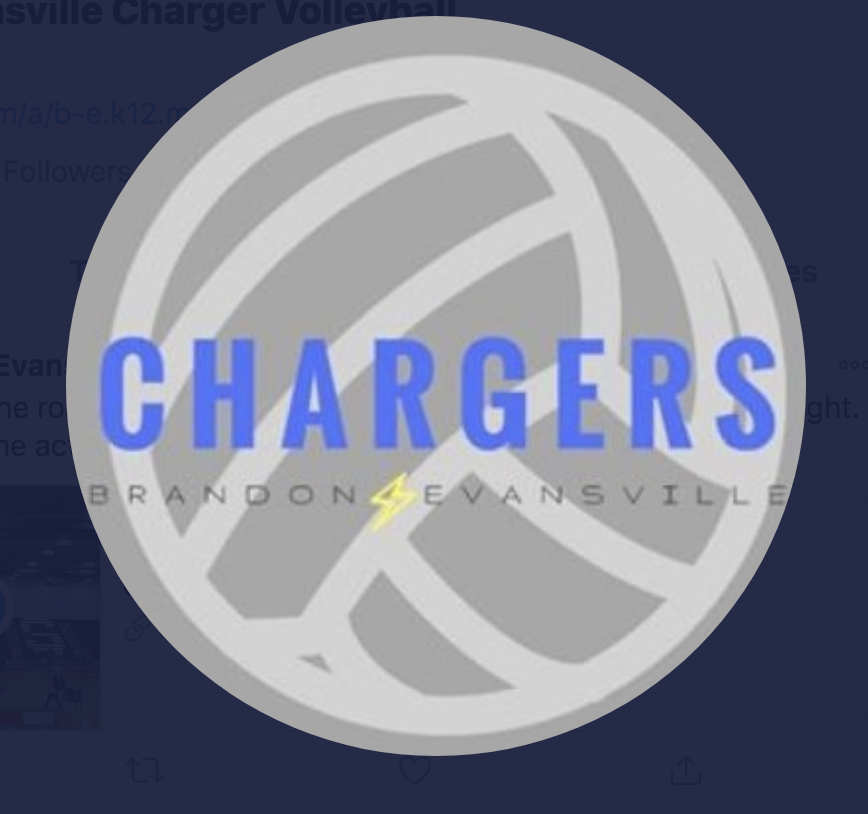 JV Volleyball practice has been cancelled for the rest of the week, since CGB will NOT have a JV team to play on Friday, 11/13.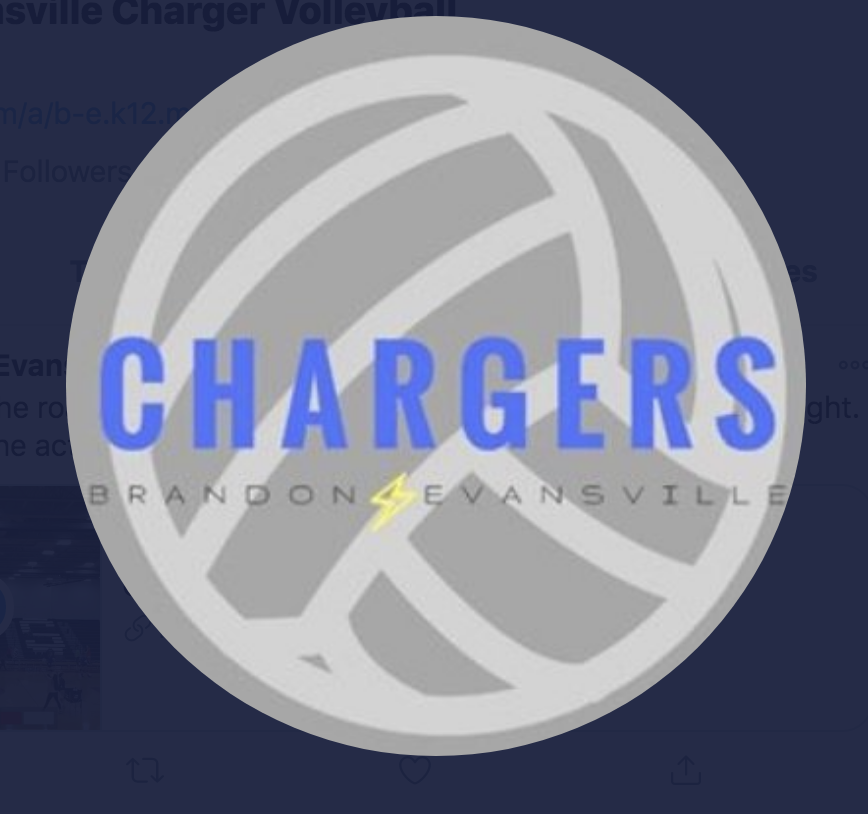 Thank you Veterans. B-E School K-2 grade video tribute to all American Veterans who served their country honorably.
https://youtu.be/MD-EyG-2fQ8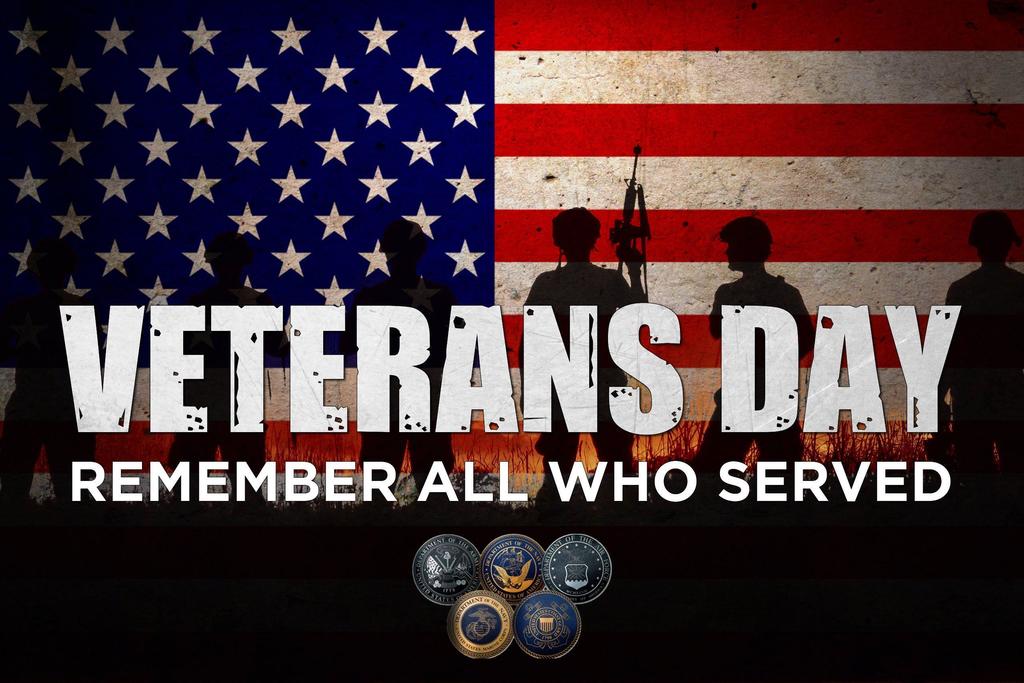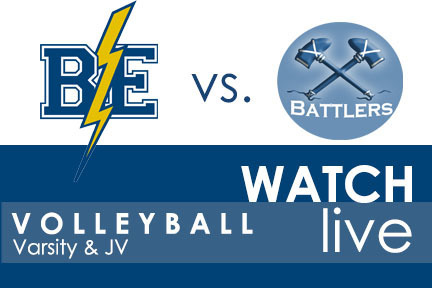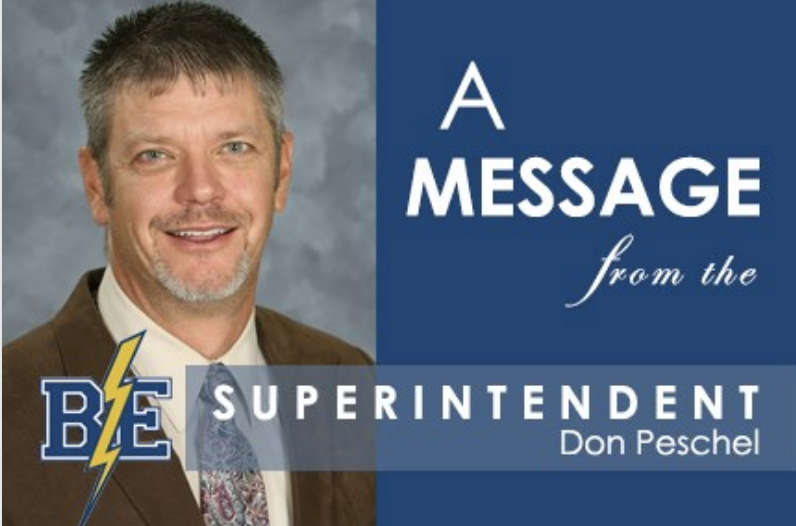 Virtual Veterans Day Program Wednesday, November 11, 2020 at 10:00 AM. This program will be aired live from b-e-activities.com (click on Live Stream). B-E School will pay tribute to all American Veterans who served their country honorably.