Congratulations to Noah McFarlane on placing 1st in the elementary division at the Alexandria Archery Tournament and 4th in the elementary division at the Sauk Centre Archery Tournament! Noah and a few other archers will be competing at the State Archery Tournament this weekend in Duluth.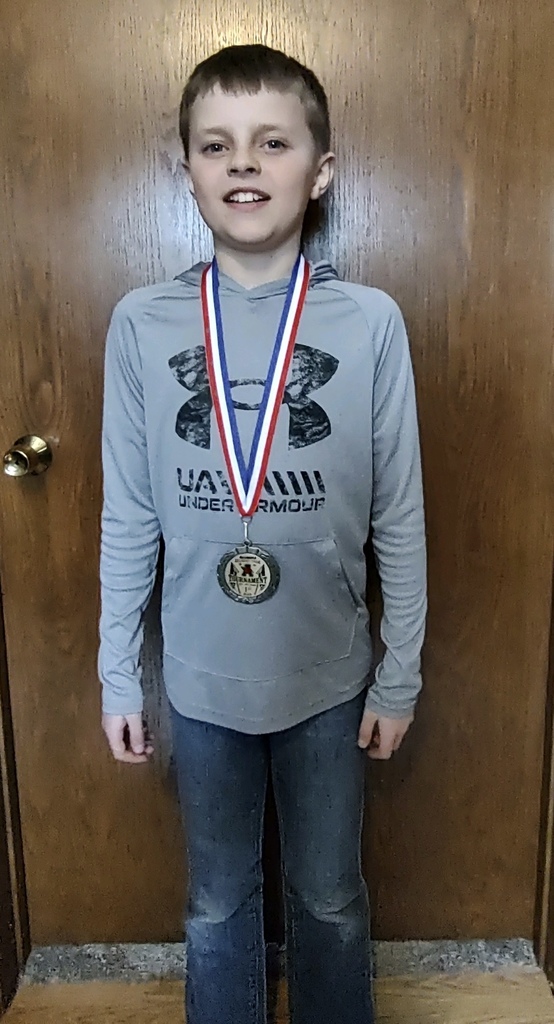 The State FFA treasurer, Brynn Lozinski, visited the middle school Ag classes last week and did activities about Leadership, Intro to FFA, and Getting the most out of FFA.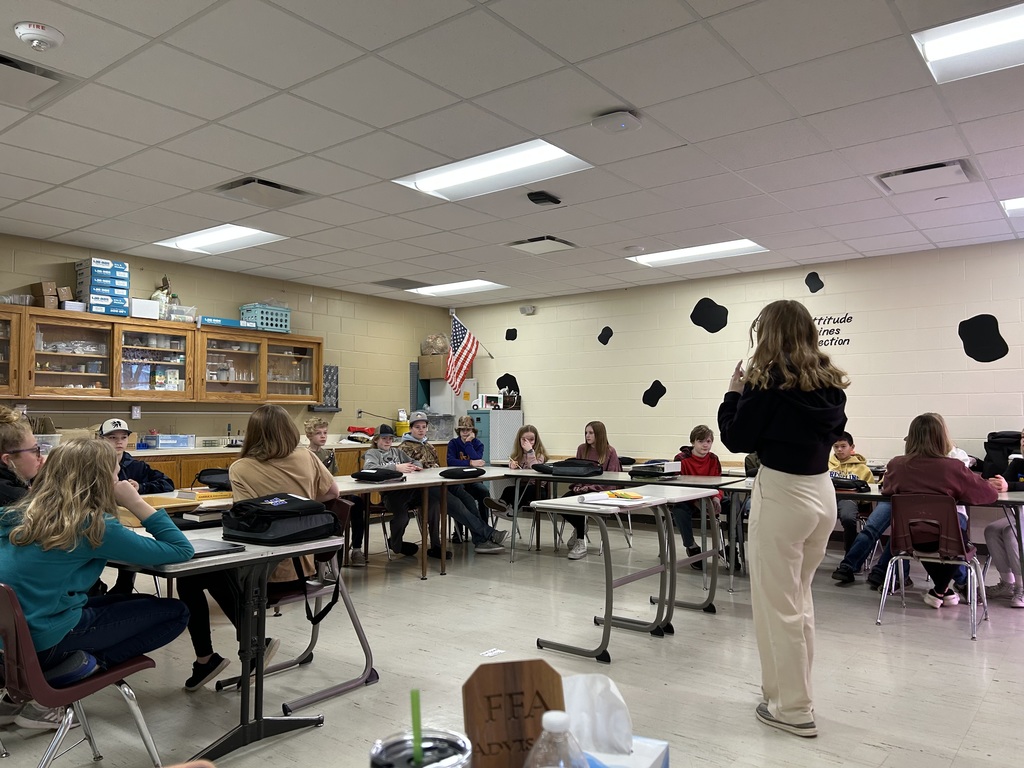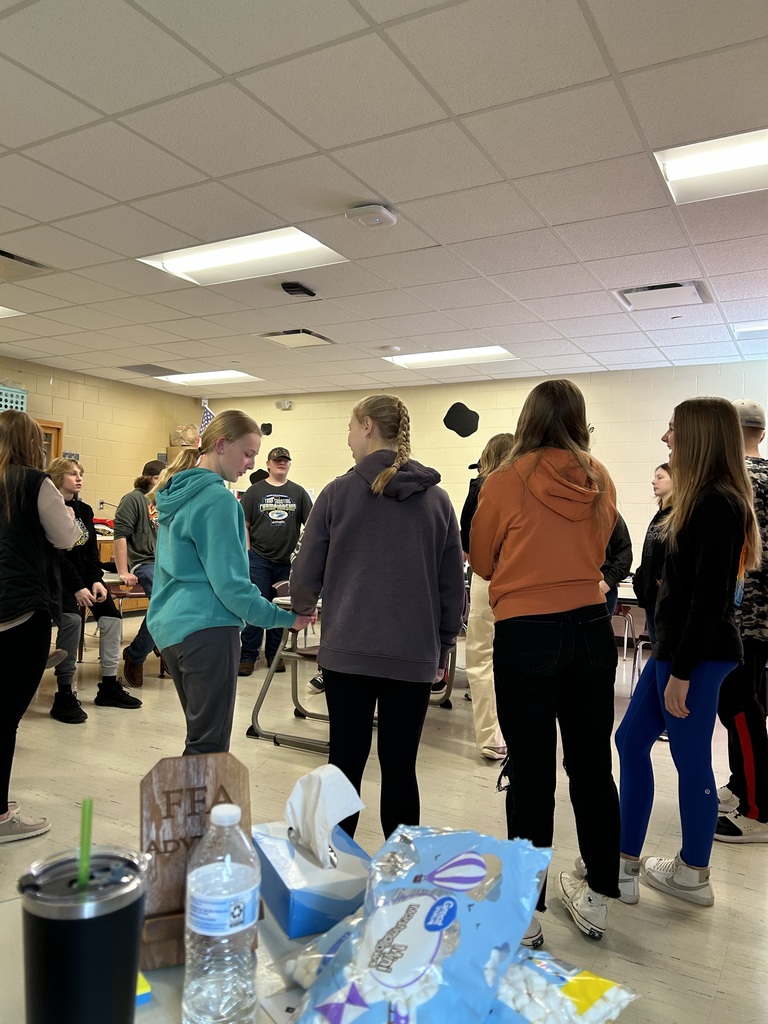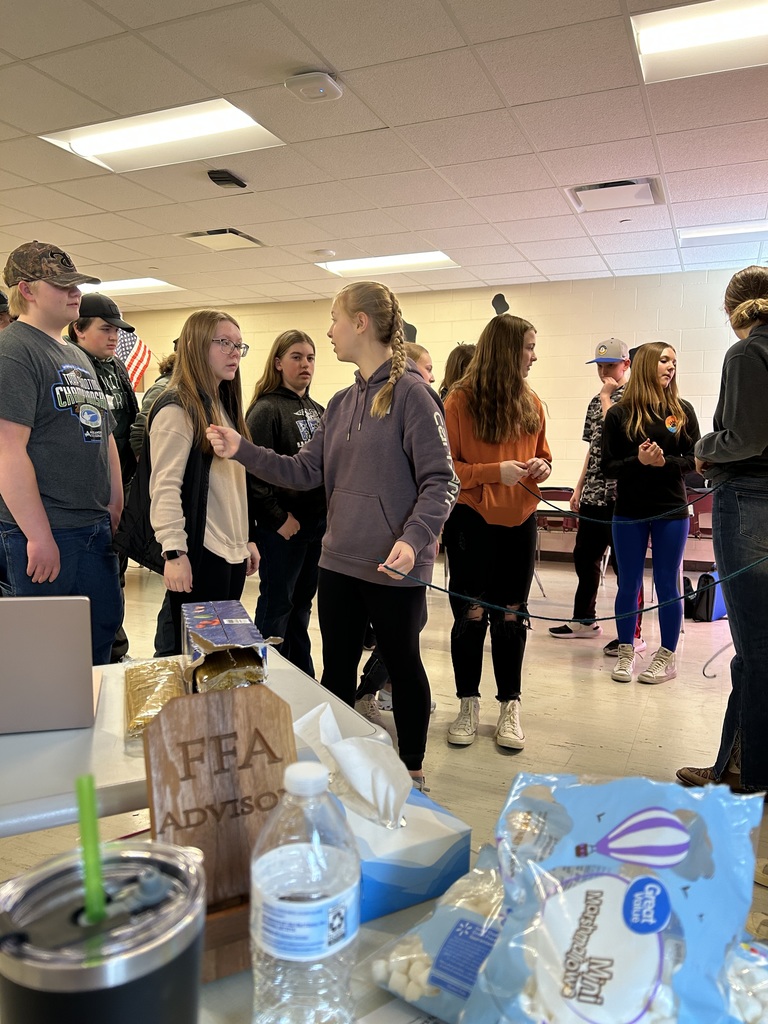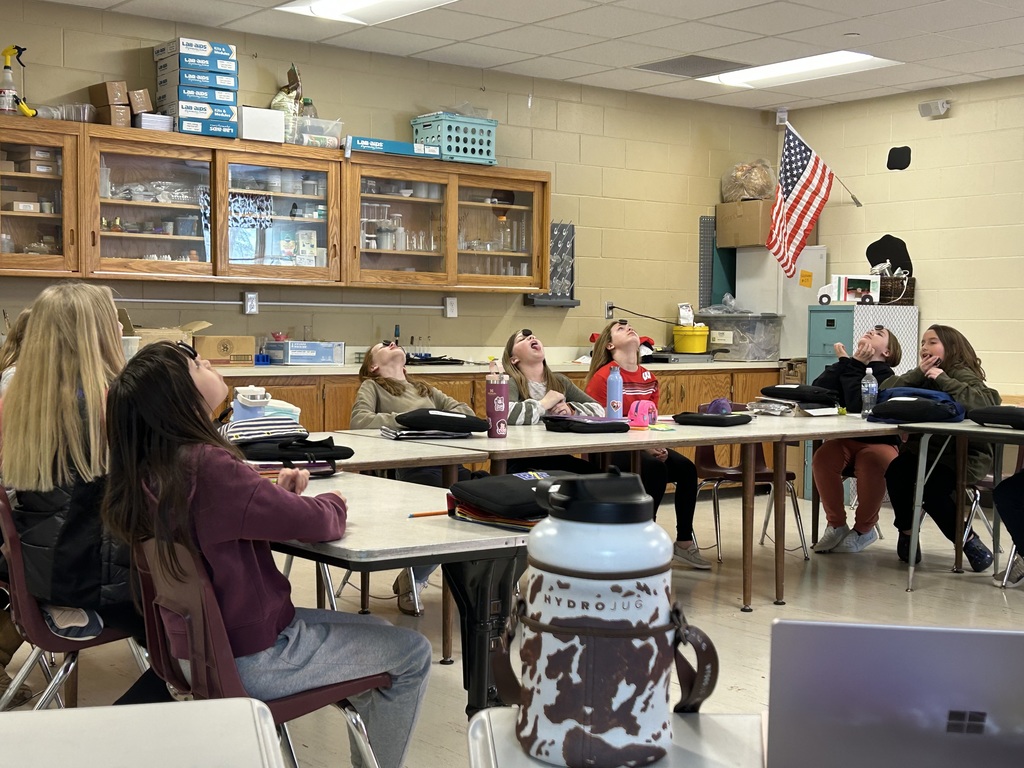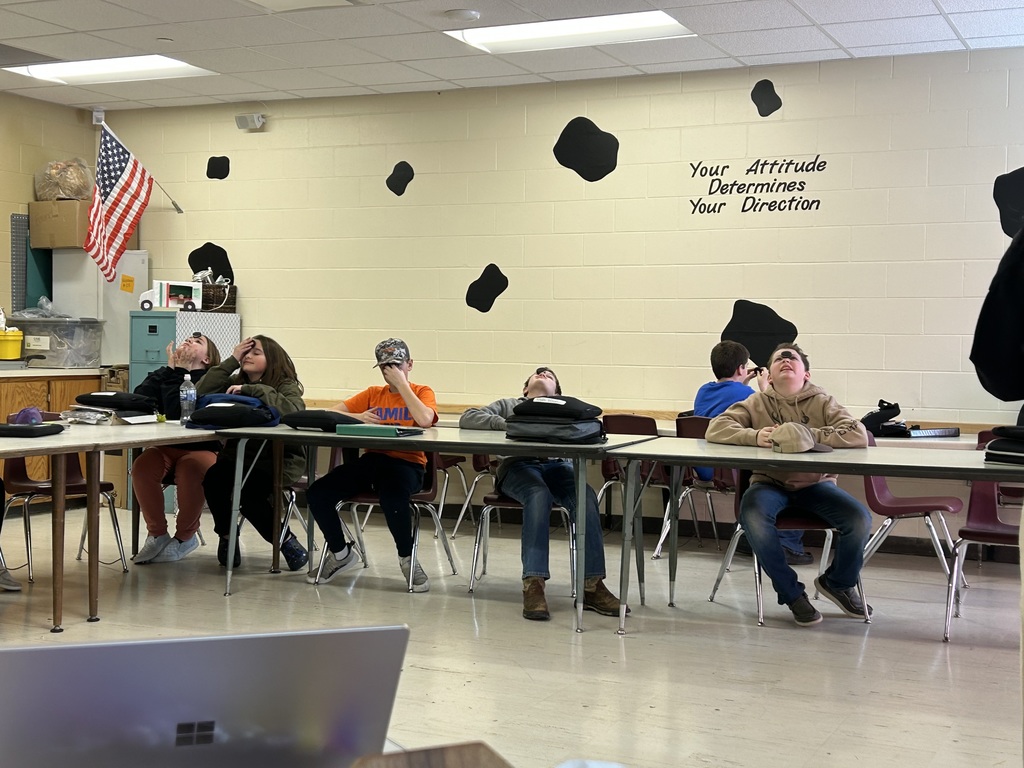 The Rudy Zwieg Decoy and Sportsman show was held this past weekend and Hailey took 1st and Lauren took 2nd in the youth coloring contest.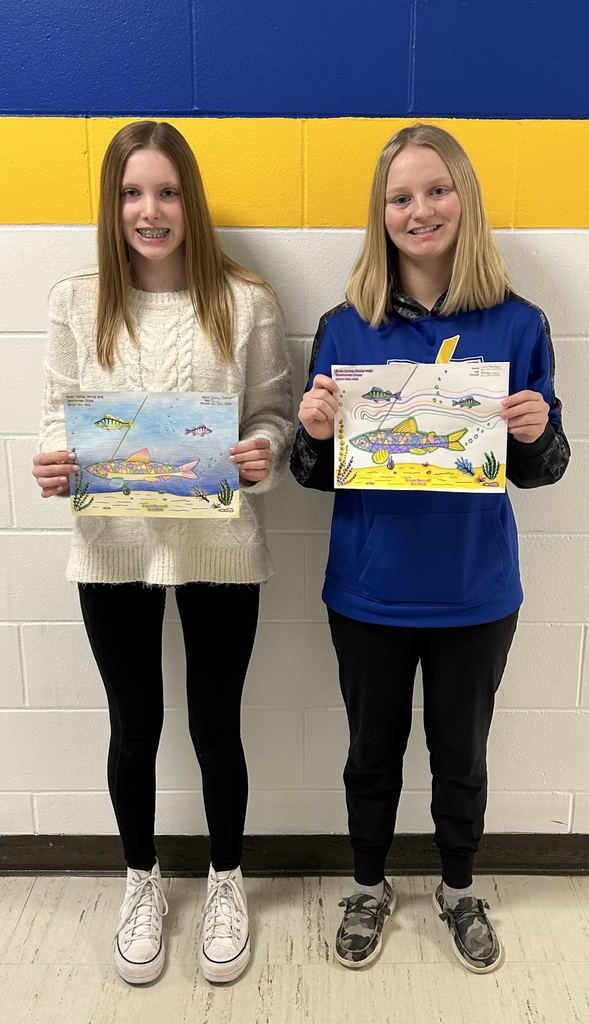 Brandon-Evansville School grades PreK-12 will be 2 hours late on Friday, March 17. There will be no AM Preschool. Ski/bowling day is postponed. There will be no morning Charger's Kids Club.

Brandon-Evansville School grades Pre K-12 will be 2 hours late on Friday, March 16. There will be no AM Preschool. Ski/bowling day is postponed. There will be no morning Charger's Kids Club.

Brandon-Evansville School will be closing at 1:00 pm. Charger's Kids Club will be available after school

ALL after-school practices for extra-curricular activities are canceled today due to the weather.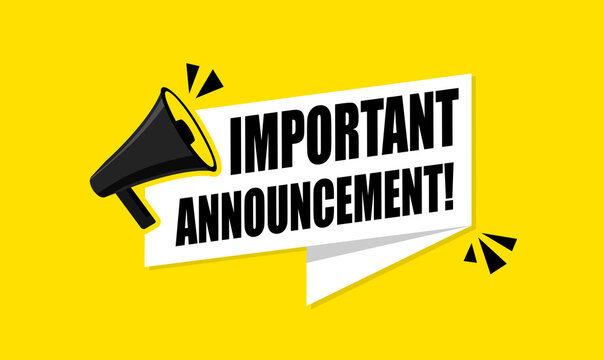 Long Lake Lodge Firearm Safety Classes, April 10, 13, 17, 18 & 20 from 6:00-8:30 PM. Field Day April 22. Any questions call Tim Fenlason at 320-766-0938. Sign up in either office. Must be 11 by the class start date.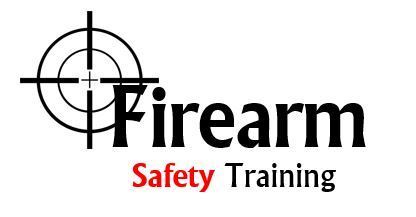 BPA State Contests took place this past week, and BE had 14 students who had won a trip to State to compete! Here they competed in Extemporaneous Speech, Human Resource Management, Health Insurance and Medical Billing, Health Administration, Device Configuration and Troubleshooting, Mgmt/Mktg/HR Concepts, Business Law & Ethics, Digital Media Production, Medical Terminology, Parliamentary Procedures, Business Meeting Management Concepts, Financial Math & Analysis Concepts + more! We had 3 compete in the Torch Awards and win a trip to Nationals to compete in the Ambassador Torch Program. Congratulations to Sydney Schaefer, Gretchen Bredberg & Grace Otto! We were also fortunate to have 3 students get a chance to make it on the awards stage by placing in the top 10 in their contest. Congratulations to Cohen Reiland, Donell Lee & Sydney Schaefer! These 3 may still get a trip to Nationals on a contest if others above them decline their trip. GO CHARGERS!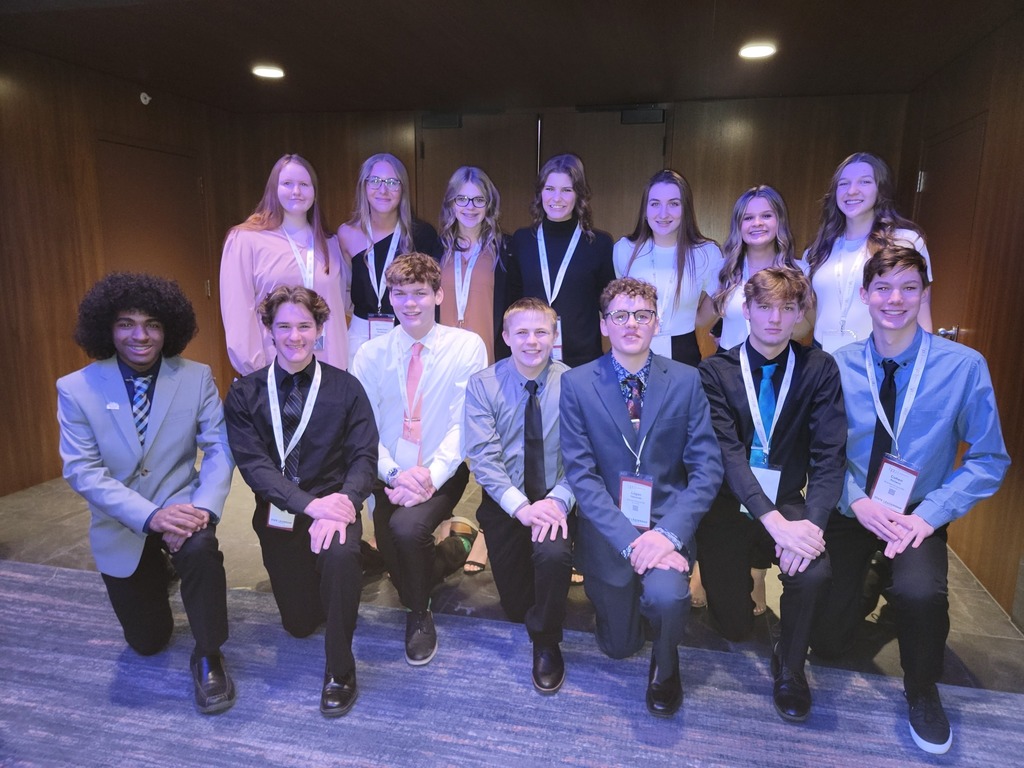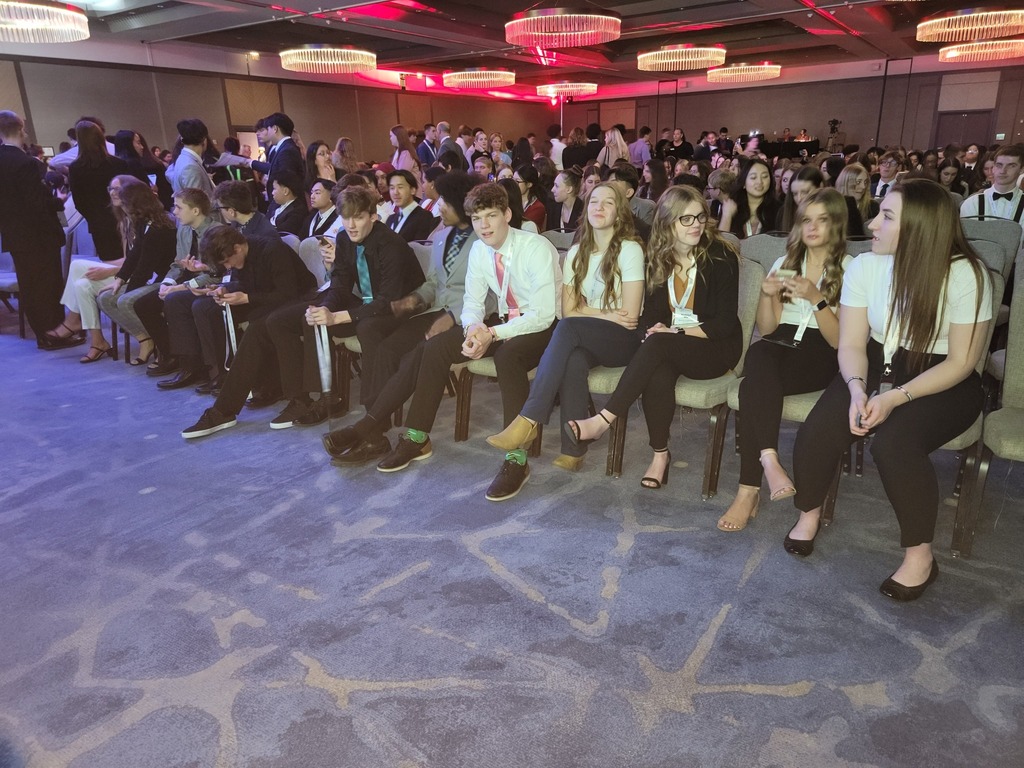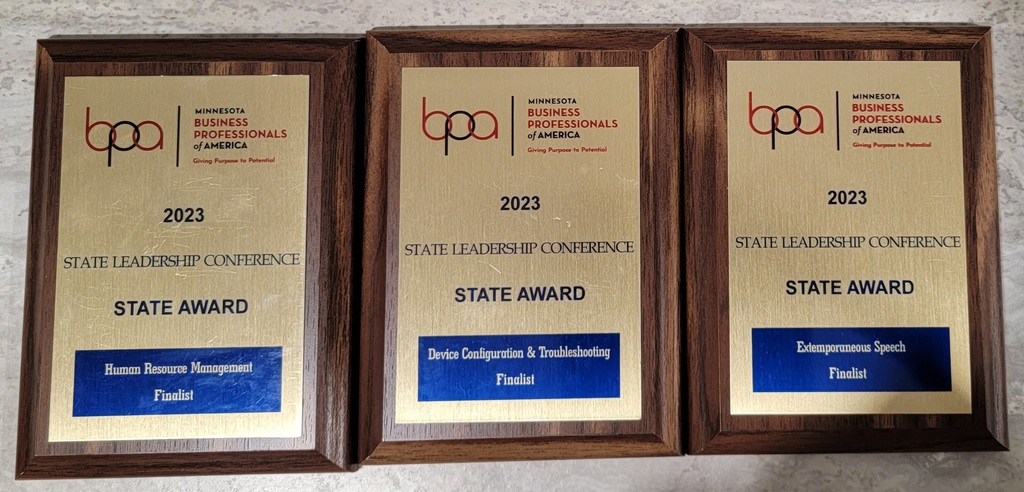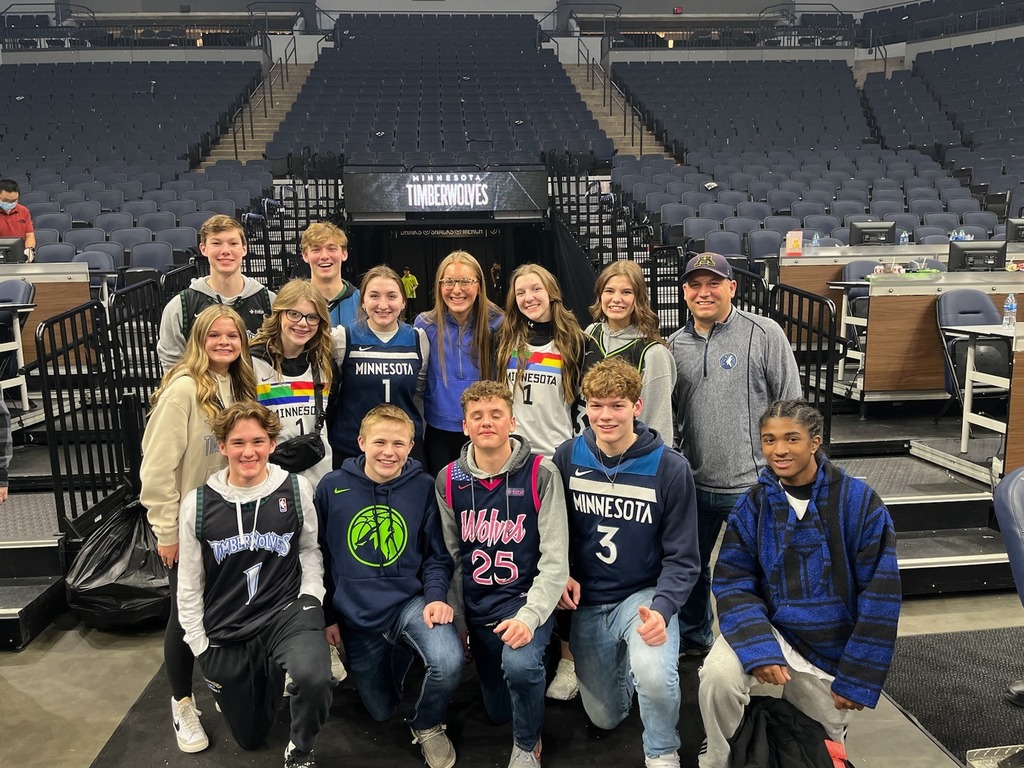 Brandon-Evansville Public Schools has a 1.0 FTE Elementary Education Teacher opening for the 2023/2024 school year. Interested applicants must submit the following: Letter of interest Three letters of reference Resume Transcripts MN or Current Teaching License (as applicable) ISD 2908 Employment Application Job Summary: Responsible for providing education to students so that intellectual, emotional, developmental, and social needs are met according to the district and state standards, which will foster life-long learning and good citizenship. Preferred Qualifications, Education, and Experience: Looking for a candidate that demonstrates strong collaboration skills and the ability to differentiate instruction to meet the needs of each student. ABOUT THE COMMUNITY/SCHOOL DISTRICT: Brandon-Evansville Schools are located in beautiful central Minnesota, minutes north of I-94. Our community is rich in agriculture, recreation, tourism, and progressive businesses. Brandon-Evansville is a growing district that takes pride in its quality of education. Our staff focuses on offering our students the best educational practices with the latest technologies. A recent and successful referendum was passed resulting in new academic additions to both campuses. The referendum was passed with widespread support and we are excited to move forward with this process. The district has a student population of 525 students in grades K-12. Brandon-Evansville Schools offer a comprehensive PreK-12 educational program. We are proud to be called the Chargers! Visit us at
www.b-e.k12.mn.us
. Applications are available online at
www.b-e.k12.mn.us
under District Information. Submit all required materials to Brian Novak, Brandon-Evansville Public School, P.O. Box 185, Brandon, MN 56315. Or attach an email to
bnovak@b-e.k12.mn.us
. Posting Closes: The position is open until filled.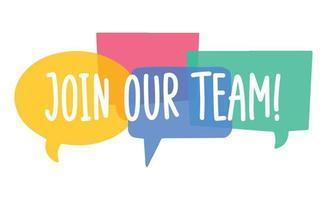 The Kindergarten students had a special delivery! Mrs. Meissner's 7th grade FACS class designed each Kindergarten student their very own "monster". The Kindergarten students filled out a questionnaire and drew a picture of their desired monster earlier in the school year and these were the results! Such a fun project for EVERYONE involved!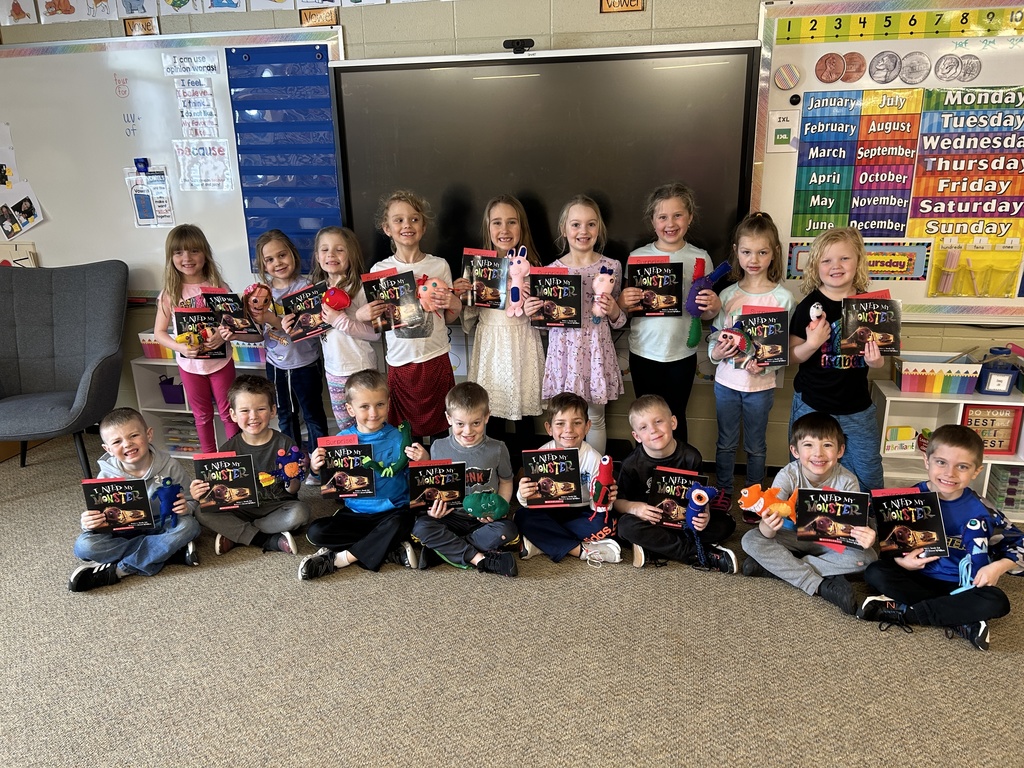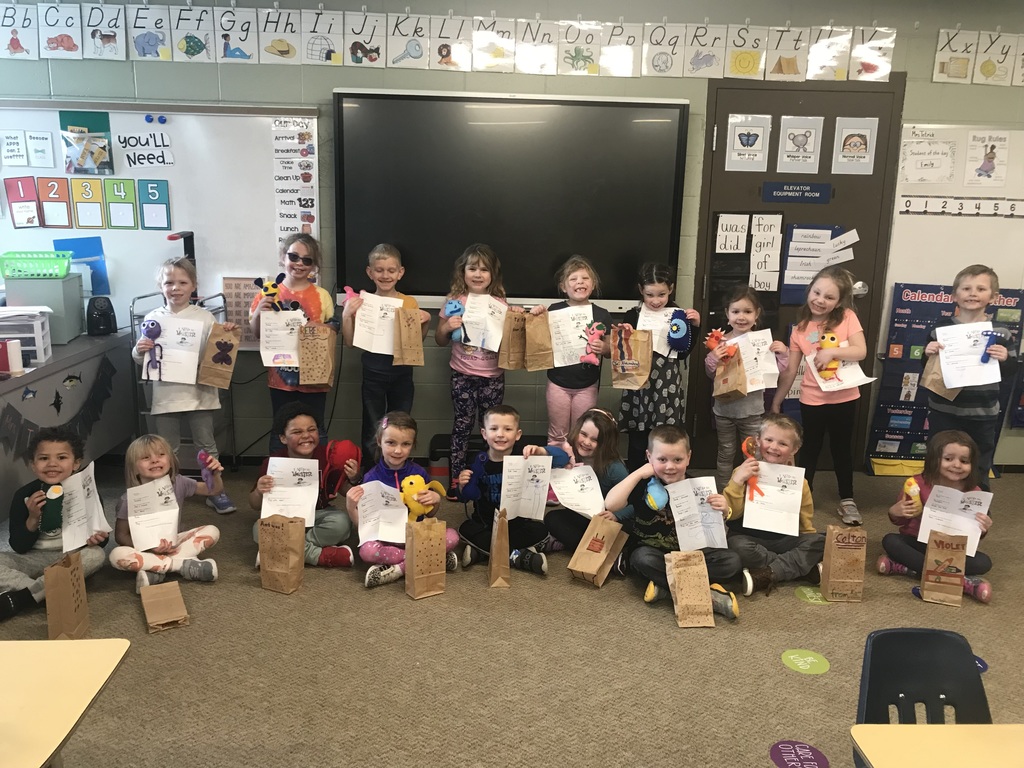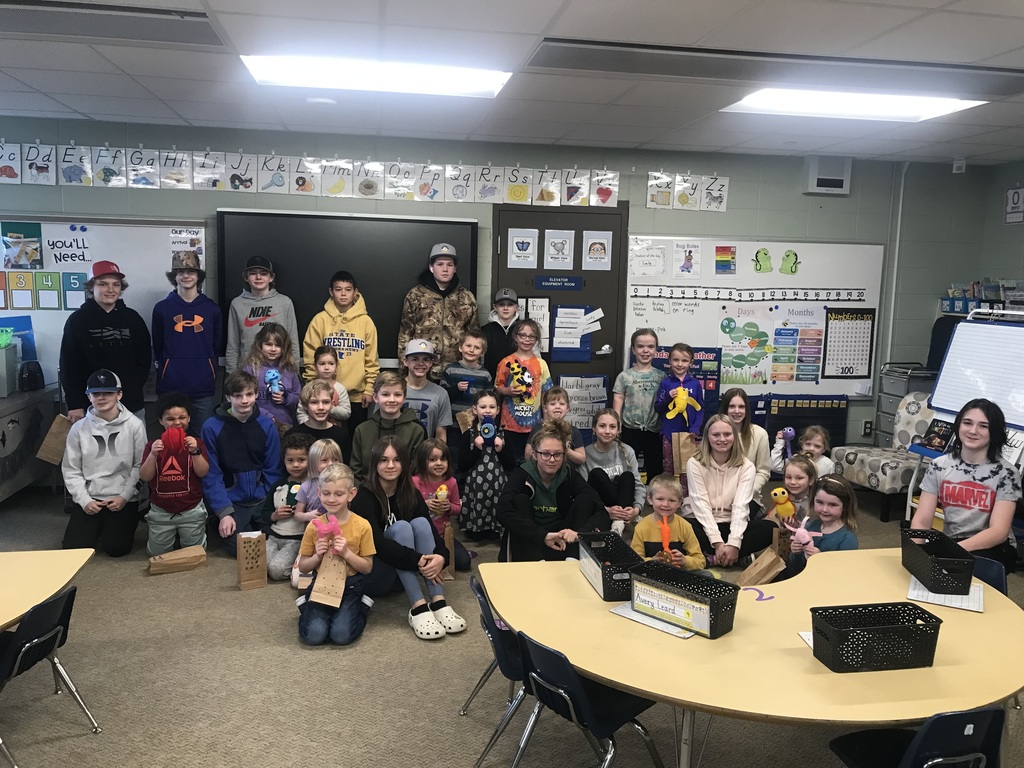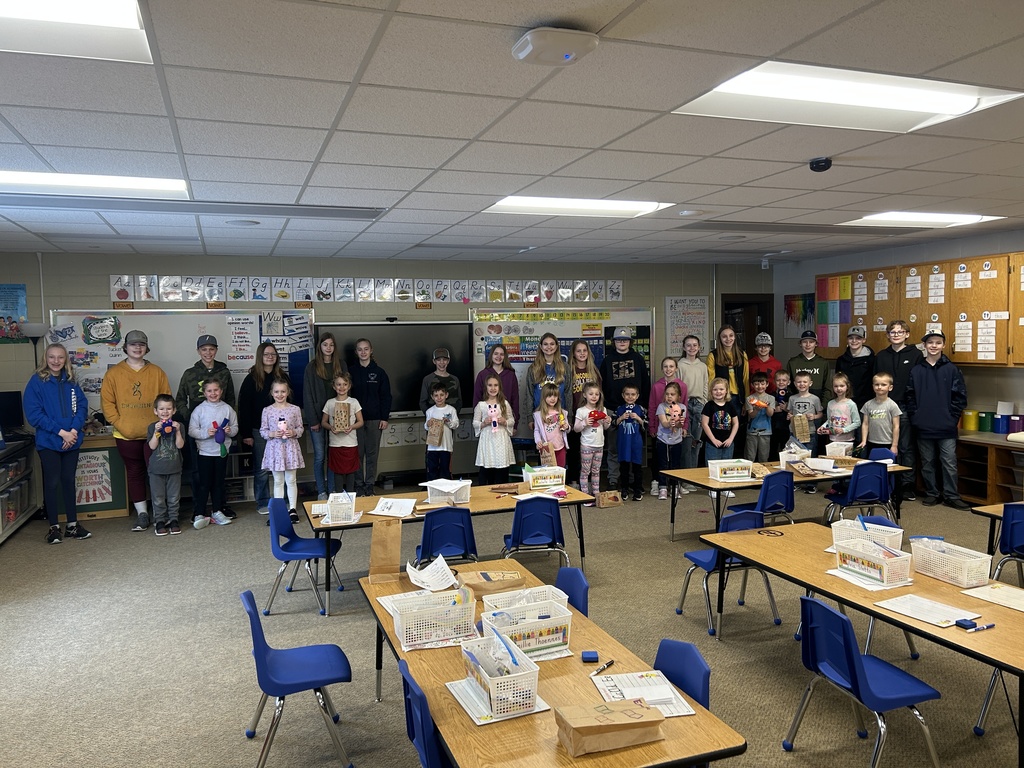 Art of the Weeks 4 & 5: 6th: Paige S. & Elliot B. 7th: Lauren T. & Haley T. 8th: Graci F. & Ruby Q. 9th: Annika S. Hannah K. Painting: Chloe A. & Stephen H. Print: Sam P. & Natalie M. Studio Art: Alivia

* HEAD COOK POSITION - Date Posted 3/12/23 *Open Until Filled* The Head Cook is responsible for coordinating building food production operations and food service staff engaged in the handling, serving, preparation, inventory, storage of food items, cleaning and sanitation of equipment and work areas; preparation of food production reports; and the ordering of food supplies in accordance with health and safety rules and district policies and procedures. Hours would be weekdays from 5:30 am to 1:30 pm (approximate), Monday through Friday. Minimum Qualifications: High School Diploma or equivalent required. Serve/Safe Training required within 6 months of hire date. Previous cooking experience of 1-2 years preferred (institutional setting). Experience in providing work direction preferred. Send applications in care of Louisa Glenetske, Superintendent, or email:
lglenetske@b-e.k12.mn.us
or drop off the application materials in either office in Brandon or Evansville. If you have any questions contact Mrs. Glenetske at (320) 834-4084 Ext. 6107.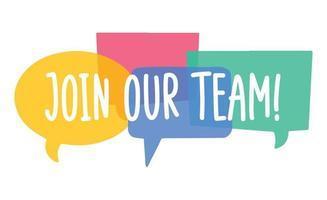 Millerville Firearm Safety Class is being offered at the Millerville Fire Hall - on April 3, 10, 11, 17, 20, 24, 25, and 27 from 7:00 - 8:30 PM. Field day TBD. Students must sign up in either School Office by March 24th and must be 11 by April 5, 2023, to participate. If you have any questions you can contact Todd Tuma at 612-801-3421.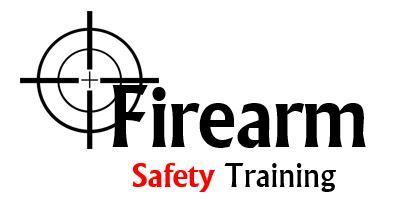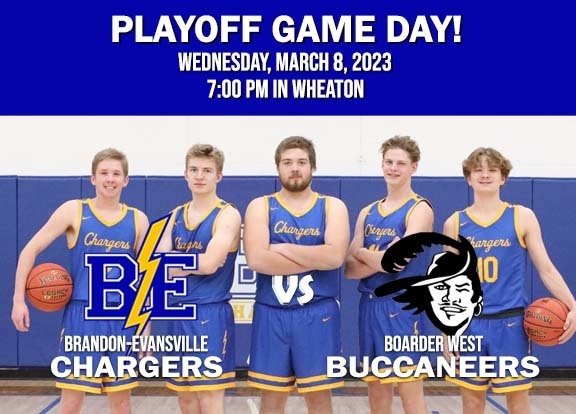 Due to pending weather Thursday (3/9), The Section Committee has decided to move Thursday's Boys' Basketball Playoff Game to Wednesday, March 8. Brandon-Evansville Varsity Boys will Play @ Wheaton at 7:00 PM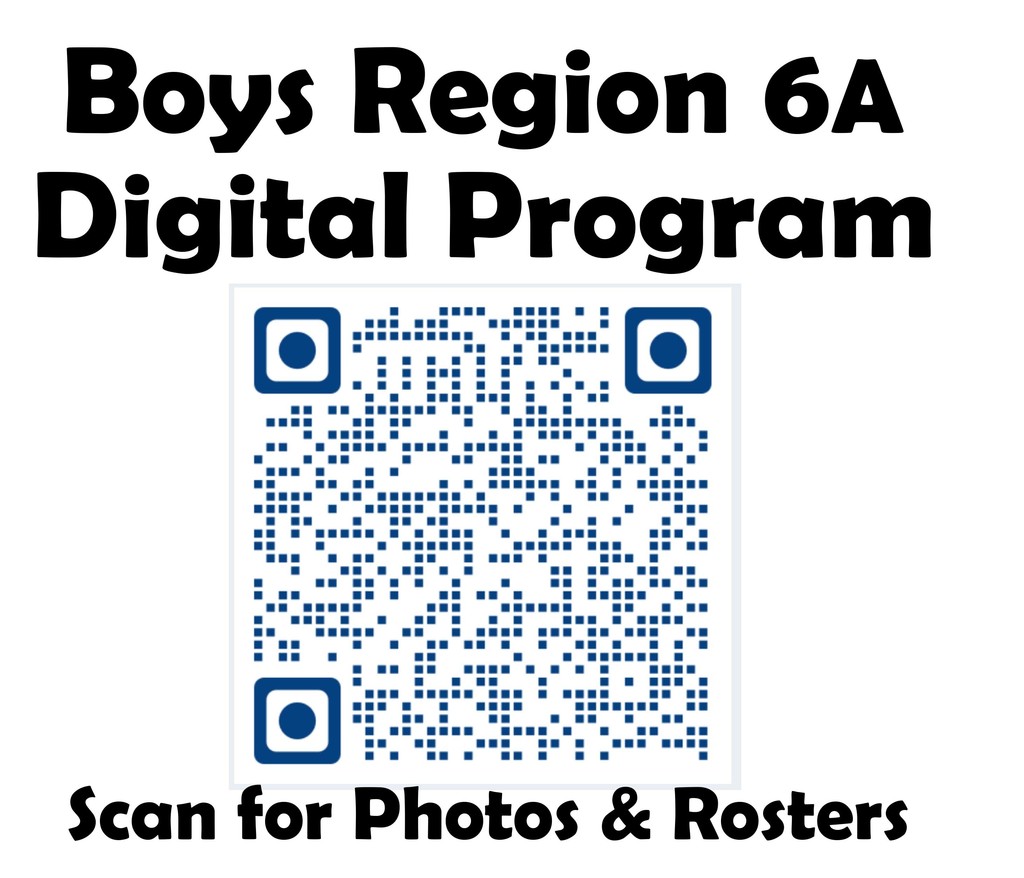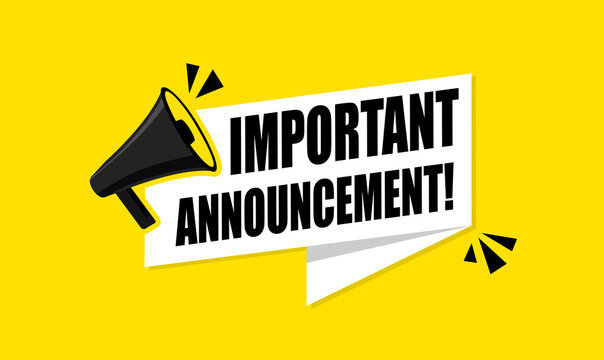 The 8th grade Ag Class learned about floral design and then each of them got to make a bouquet to give to a teacher or take home. Thank you to Broadway Floral for donating the flowers!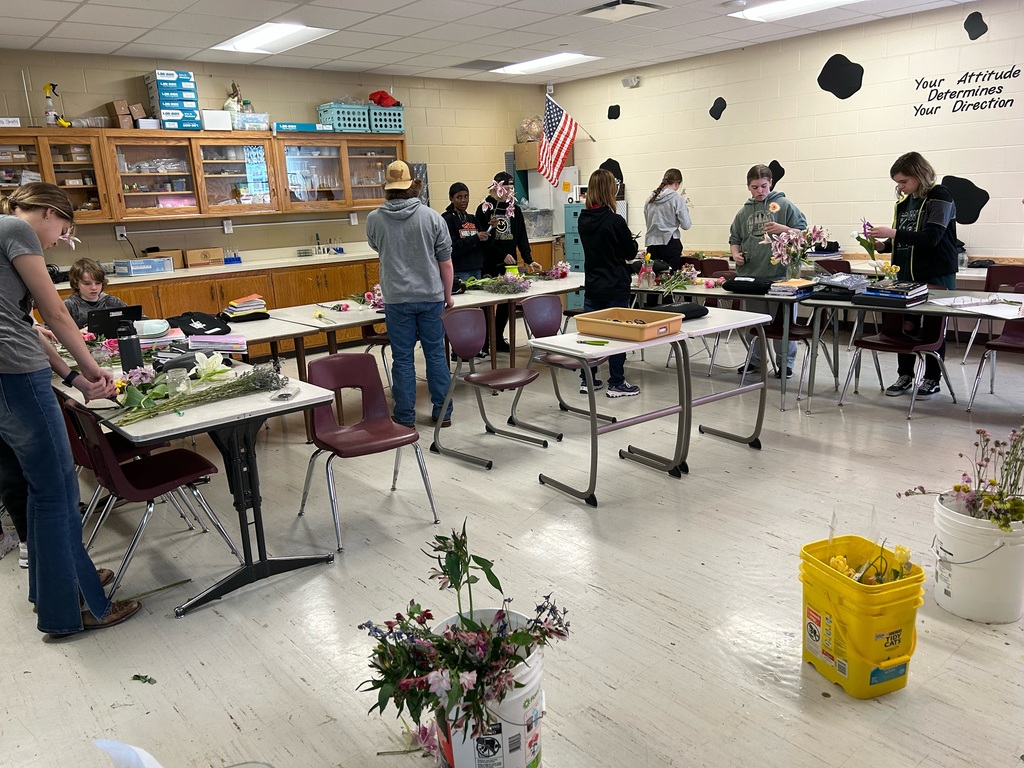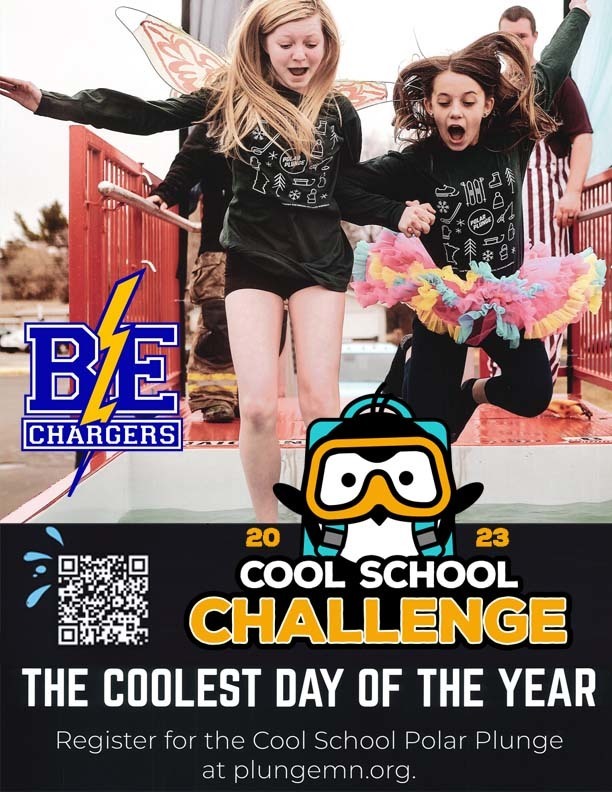 Congratulations to the February Students of the Month for Middle School and High School. Middle School Lauren Meichsner and Emma Karl High School Tanner Riedel and Gretchen Bredberg (not pictured) What Staff have to say about the students of the month: - Lauren is always prepared for class and is very active in discussions. She is polite and helpful to those around her. - Emma is always ready to talk about something. She has a quiet disposition but is always ready to add something to class. She is on time, polite, and prepared every day. - Tanner is someone who has shown a lot of improvement in the classroom and hallways. I see him as more respectful and mature and works harder to stay on top of his assignments. - Gretchen always gives 100% in everything she does. She sets high expectations for herself and is always achieving them.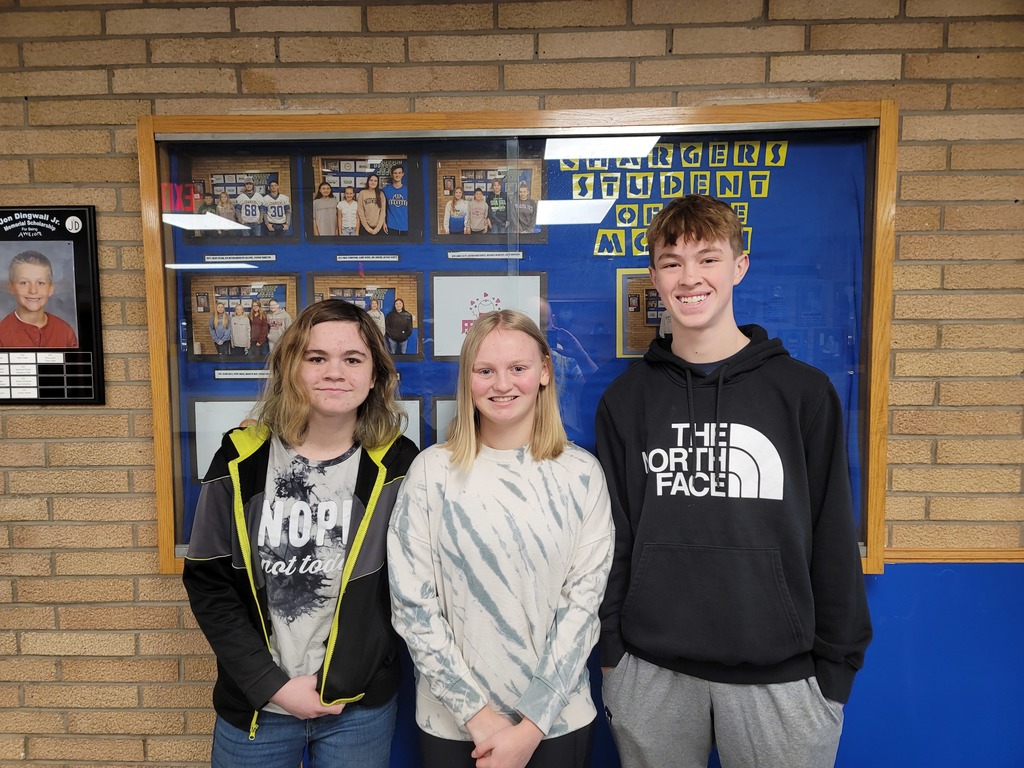 Artwork of the week: 6th: Elliot B. 7th: Greta F. 8th: Graci F. 9th: Kaleb F. Painting: Willow S. Printmaking: Natalie M. Independent Art: Alivia L.