SCHEDULE UPDATE: Friday, December 2nd's Junior High Girls Basketball Game against Wheaton-H/N has been CANCELLED due to poor weather near Wheaton. JH GBB will have a normal practice in Brandon after school today. - All other activities are as scheduled.

First home game of the 2022-2023 Girls' Basketball Season! GO CHARGERS!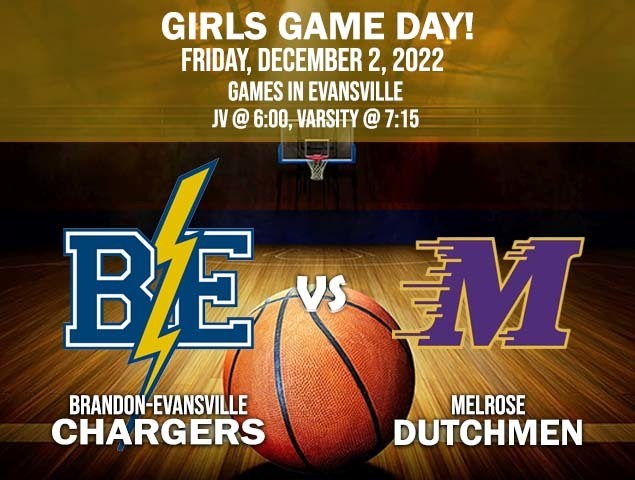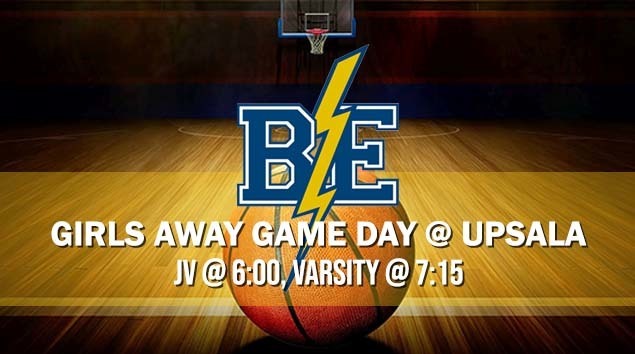 It's that time of year again. The NHS is hosting its annual food drive starting December 5.

Join our Team! We are currently looking for a Dishwasher Sub in Evansville for the months of January and February 2023. Hours would be 9:30 am-1:30 pm on school days. Interested individuals should complete an application. Stop in at either school office for an application or visit our website to download it at home:
https://www.b-e.k12.mn.us/page/j
This position is open until filled.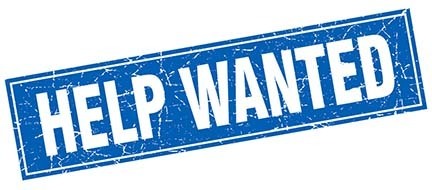 Quarter 2: Week 3 Art of the Week 6th: Joy L 7th: Addison S 8th: Abednego M. 9th: Kaleb F. Drawing (painting): Meshach M. Advanced drawing(studio): Alivia L.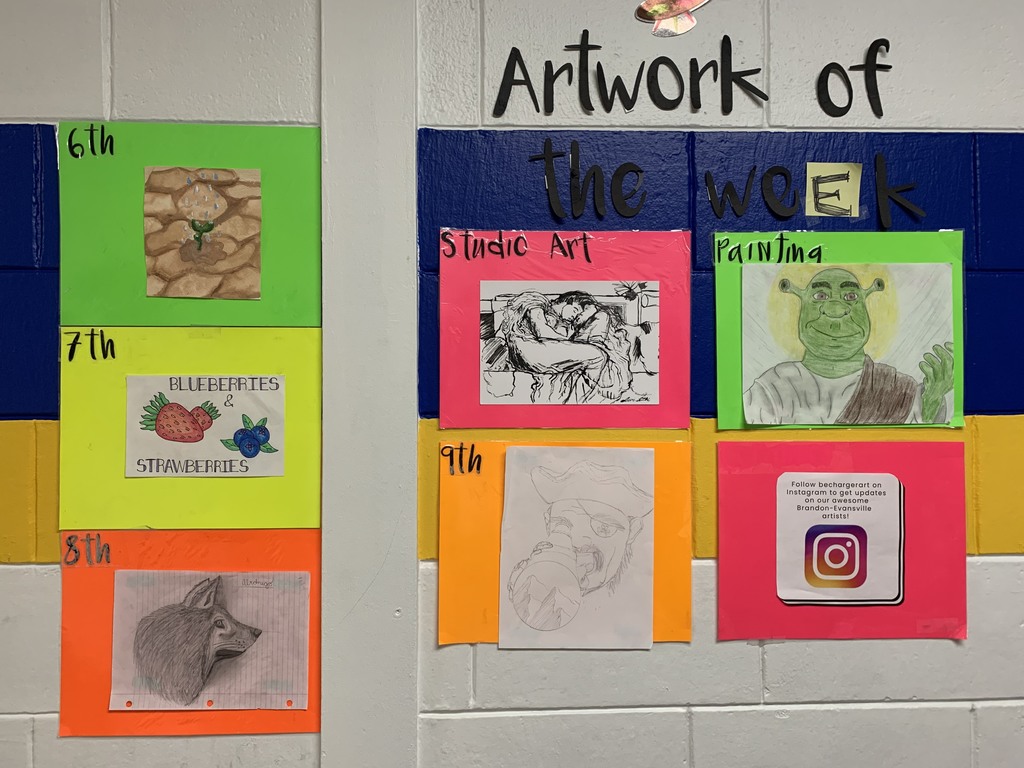 Last week the 2-5 Graders got to enjoy the JH Drama/Play "The Velveteen Rabbit." They truly enjoyed the performance.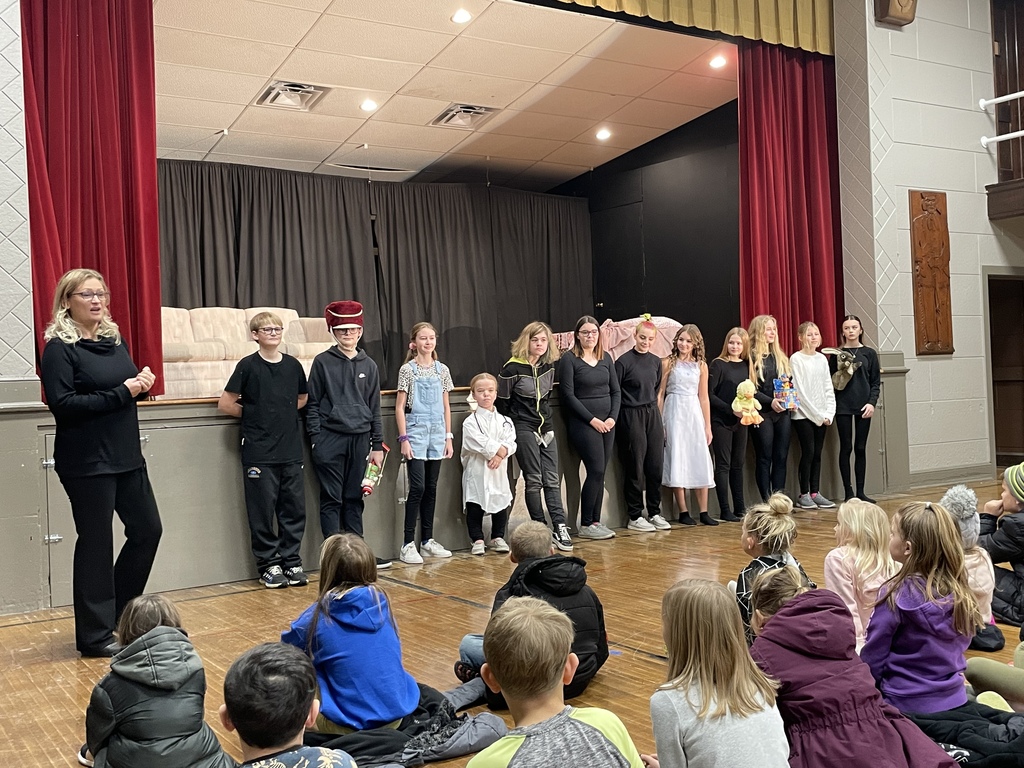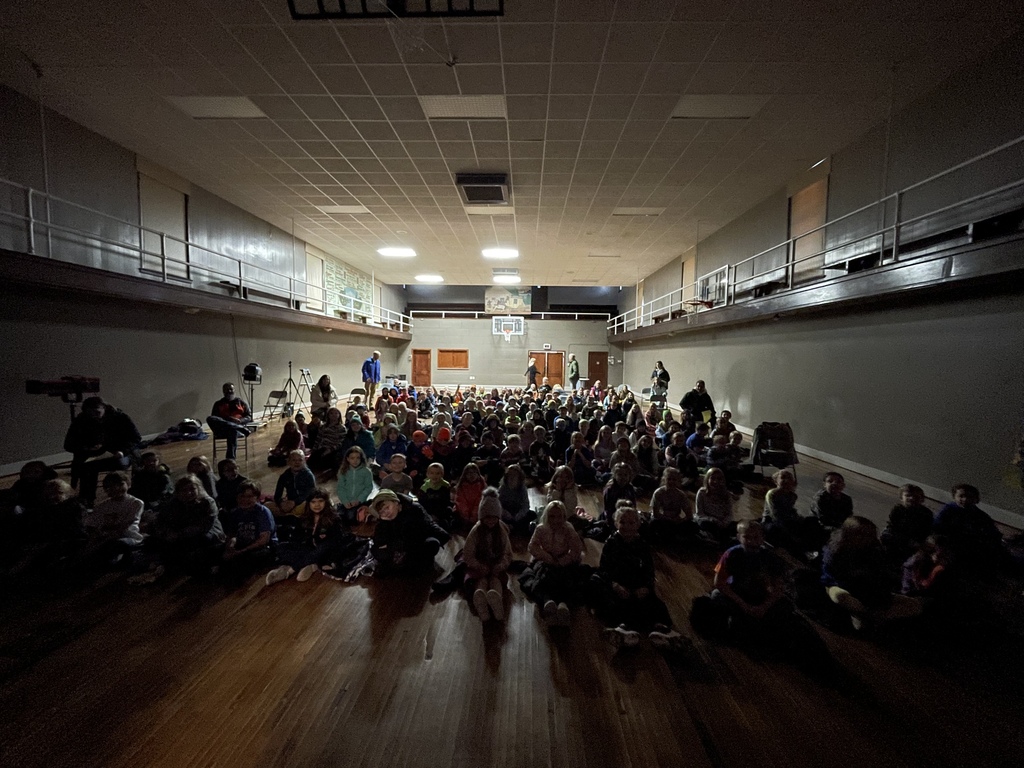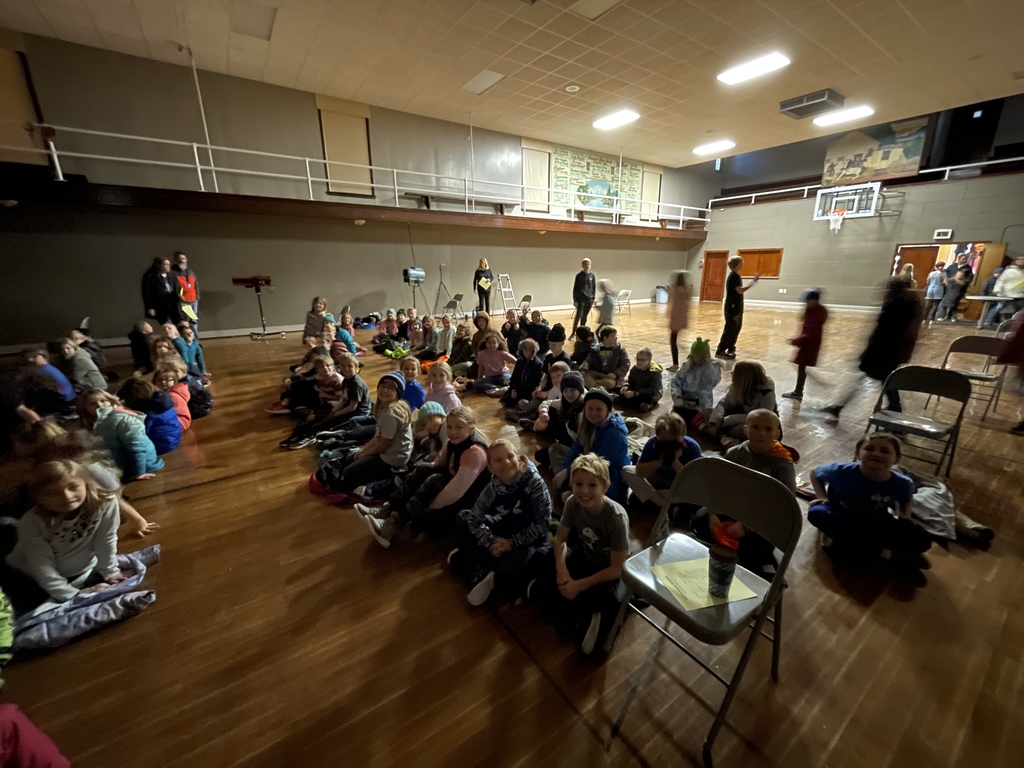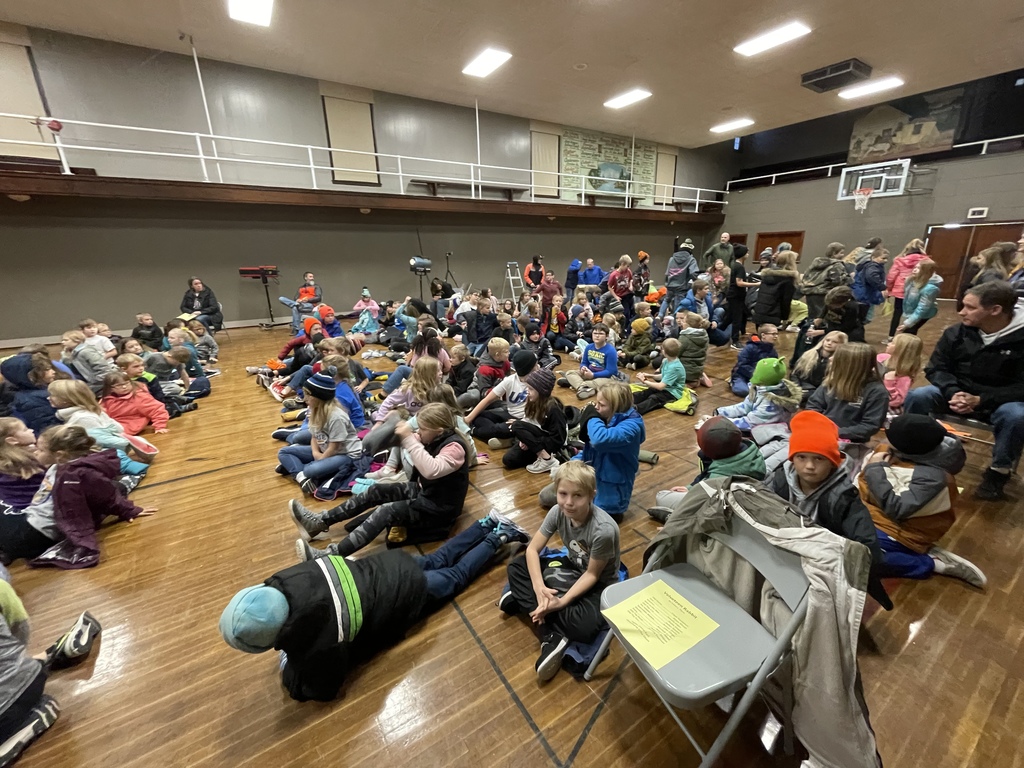 Wishing you a harvest of blessings, good health, and good times. Happy Thanksgiving!

The National Honor Society inducted new BE Students into their organization. And new this year, a Junior High division was added. Congratulations to all of you who were accepted into this organization!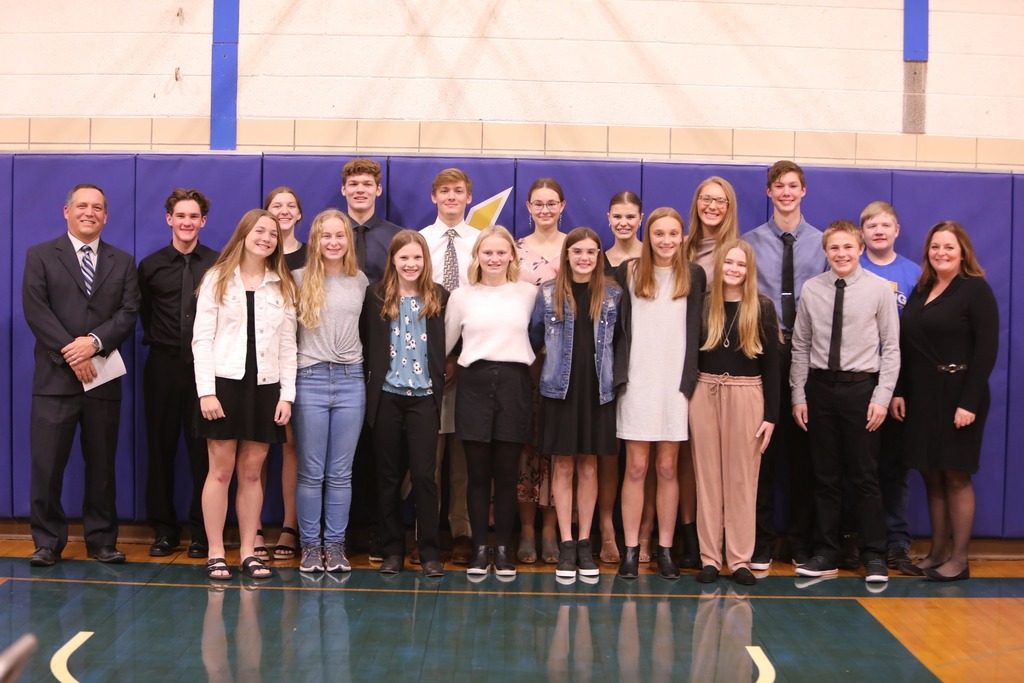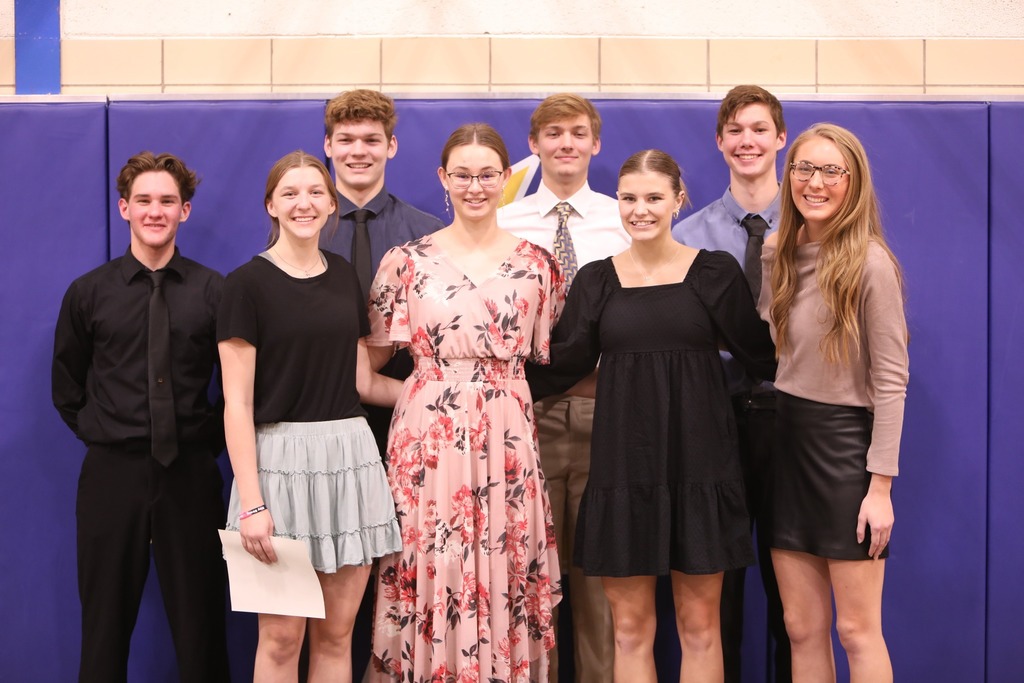 Yesterday, Miss Lori's asked families to send one piece of fruit of their choice to school to make "Friendship Fruit Salad ''. Miss Lori's class is learning about cooperating together and being thankful for our friends! They compared the color, shape, similarities, and differences of the fruit.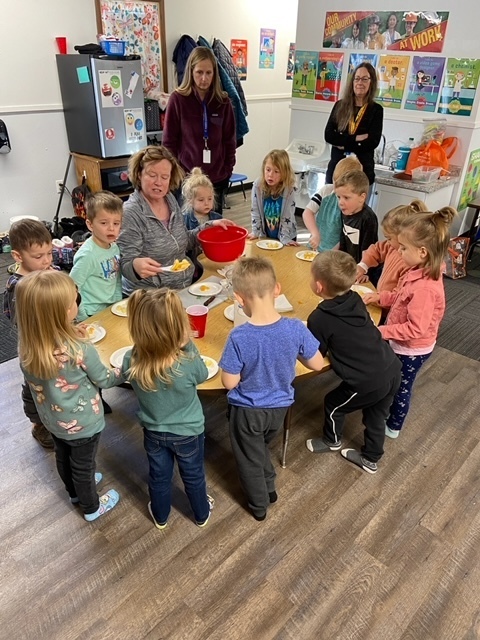 Last night the clay target team held their awards banquet and the following awards were given. Congratulations to all! Most Improved - Caden Henneman improved by 3.49 targets Top Gun - Spencer Olson 247/250 targets All-State (made the top 100 in the state for fall league out of 3358 participants.): Spencer Olson Tied for 3rd Aaron Gillespie Tied for 17th Chase Holtberg Tied for 52nd Kaleb Fuglseth Tied for 74th Spencer also received a medal for being Tied for 2nd in our Conference. The team placed 2nd in conference 7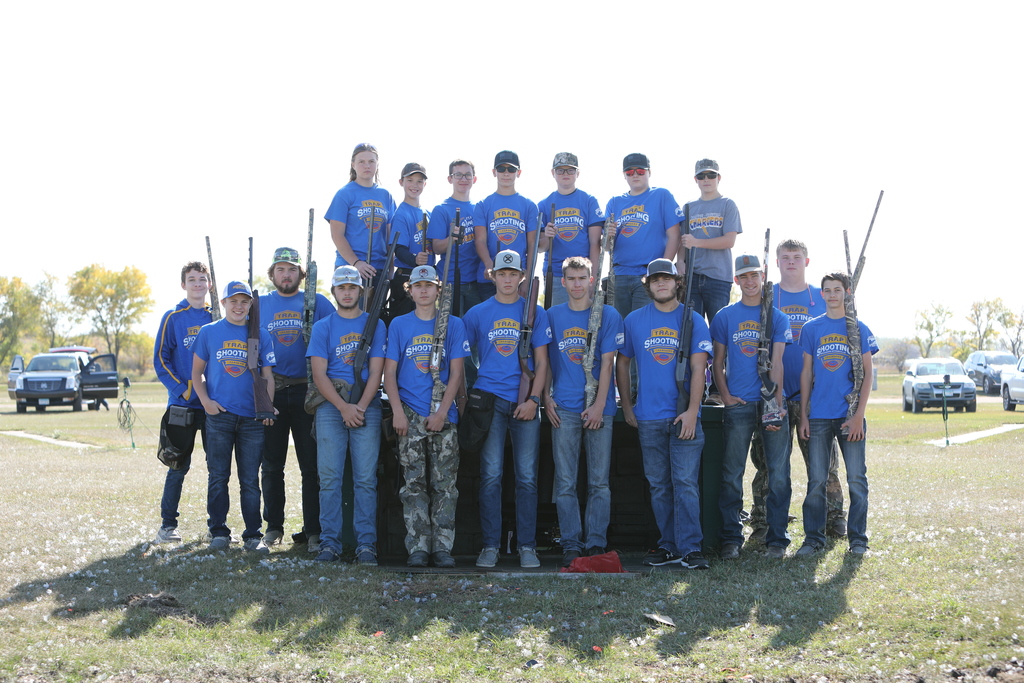 B-E Junior high drama students warming up for their performance of Velveteen Rabbit they did on Sunday. They will perform again on Wednesday for BE elementary.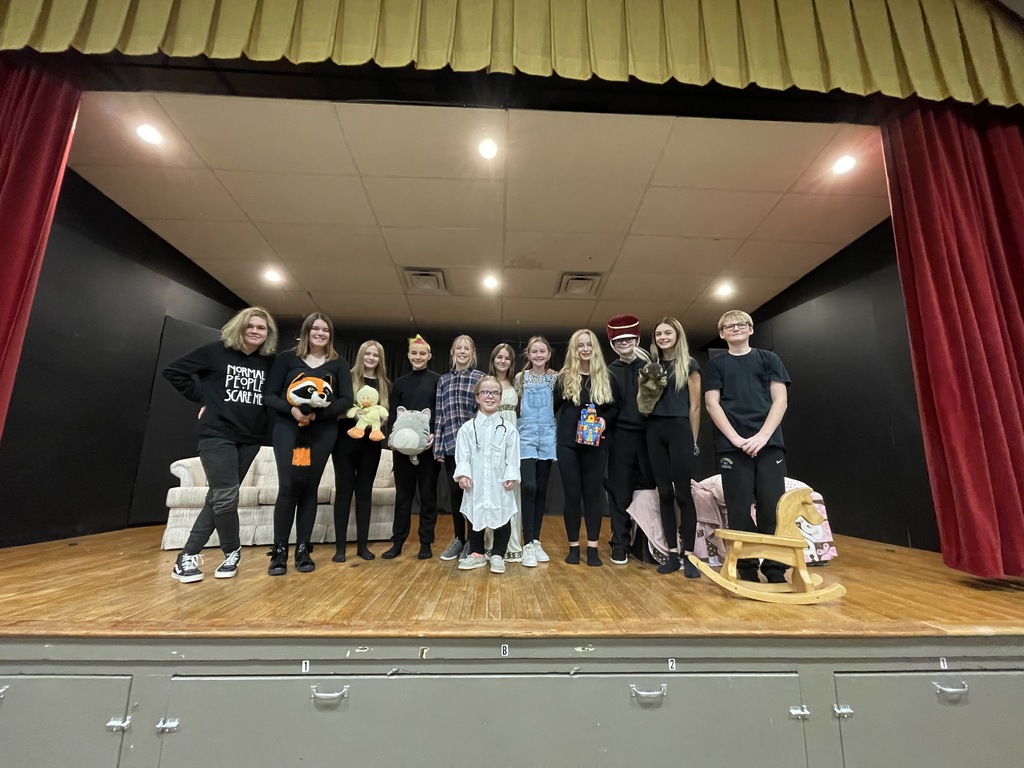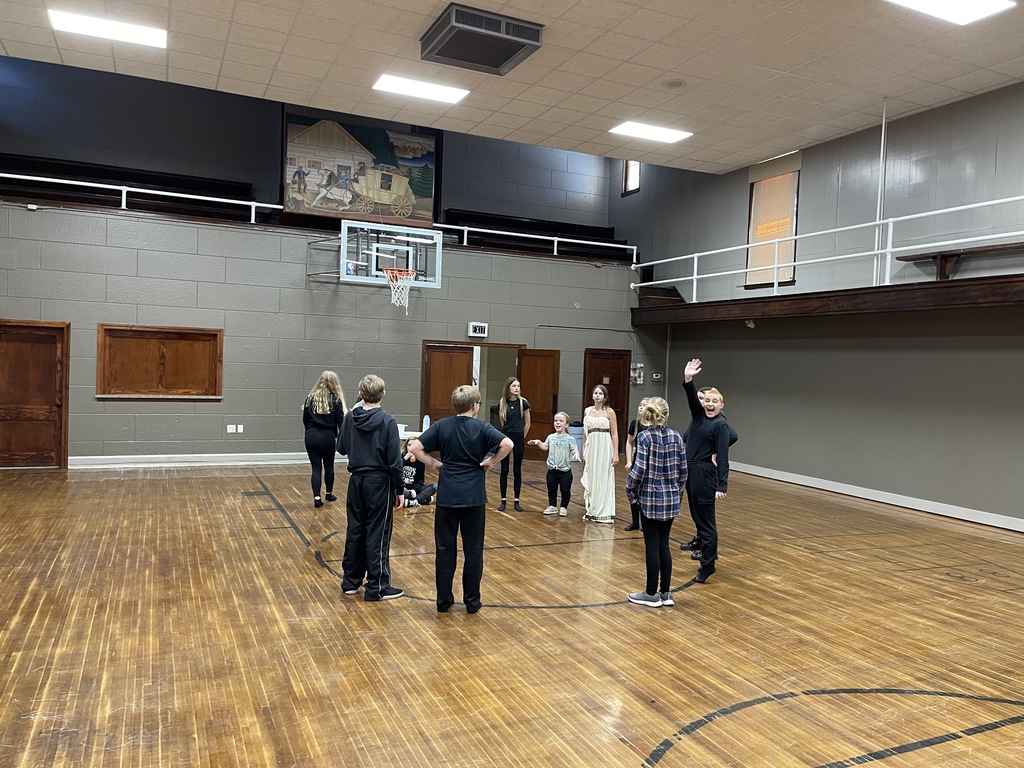 Chargers Volleyball had a great season finishing as the 6A south sub-section runner-up. Letter winners and award winners for the 2022 volleyball season are: Grace Otto- Honorable Mention All-Conference Gretchen Bredberg- Honorable Mention All-Conference- Dedication Award-Academic All-State Sydney Schaefer- 2nd Team All-conference- Academic All-State Kendall Hoidahl-Academic All-State EmmaLee Brethorst Kylee Dingwall- 1st Team All-Conference- CO-MVP Taylor Suchy- 1st team All-Conference-CO-MVP Skylar Bitzan Courtney Brethorst- Coach's Award Taylor Dingwall Haddy Baune Claire Boesl Hallie Richter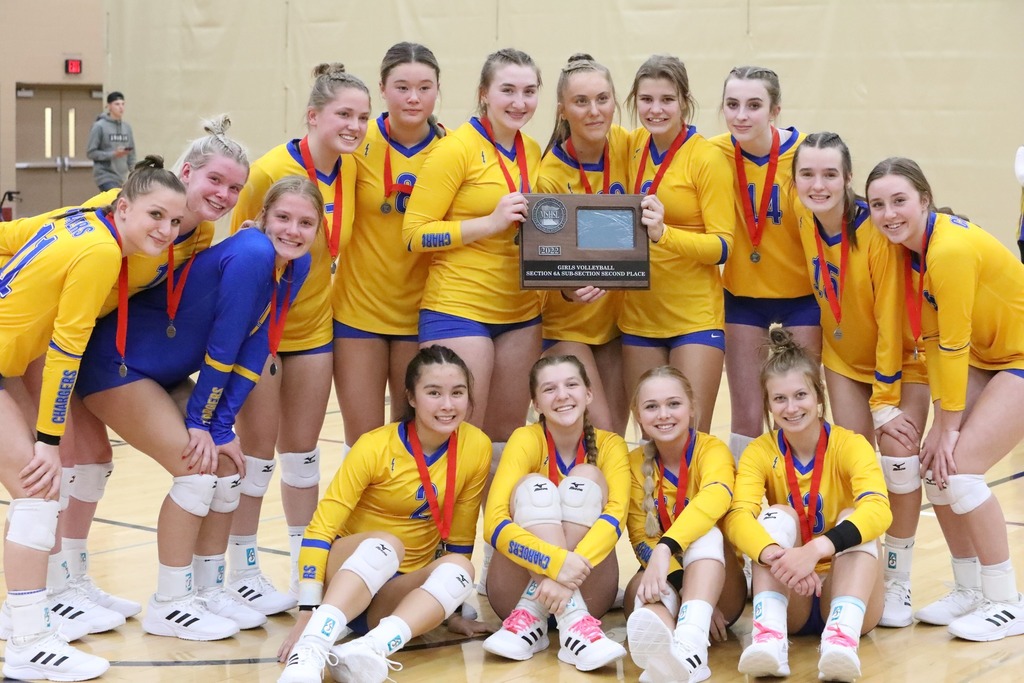 The football awards banquet was held last night at Long Lake Lodge. The following pictures show our letter winners, all-section team members, and our team award winners. Congratulations on all the accomplishments made throughout this season. GO CHARGERS!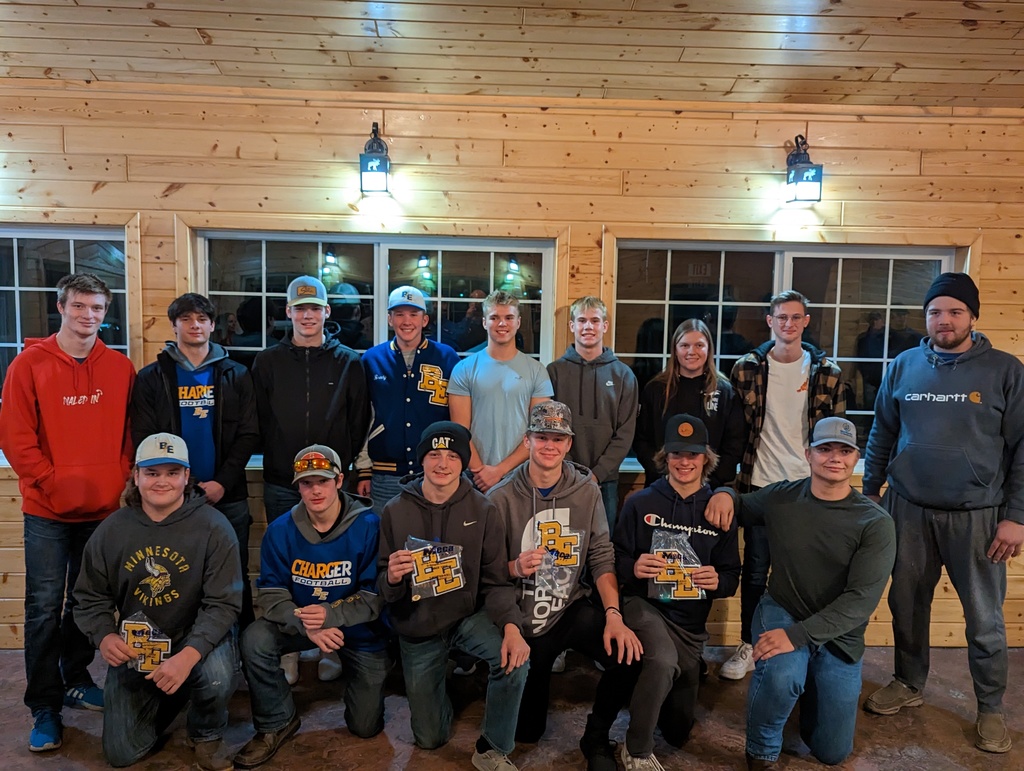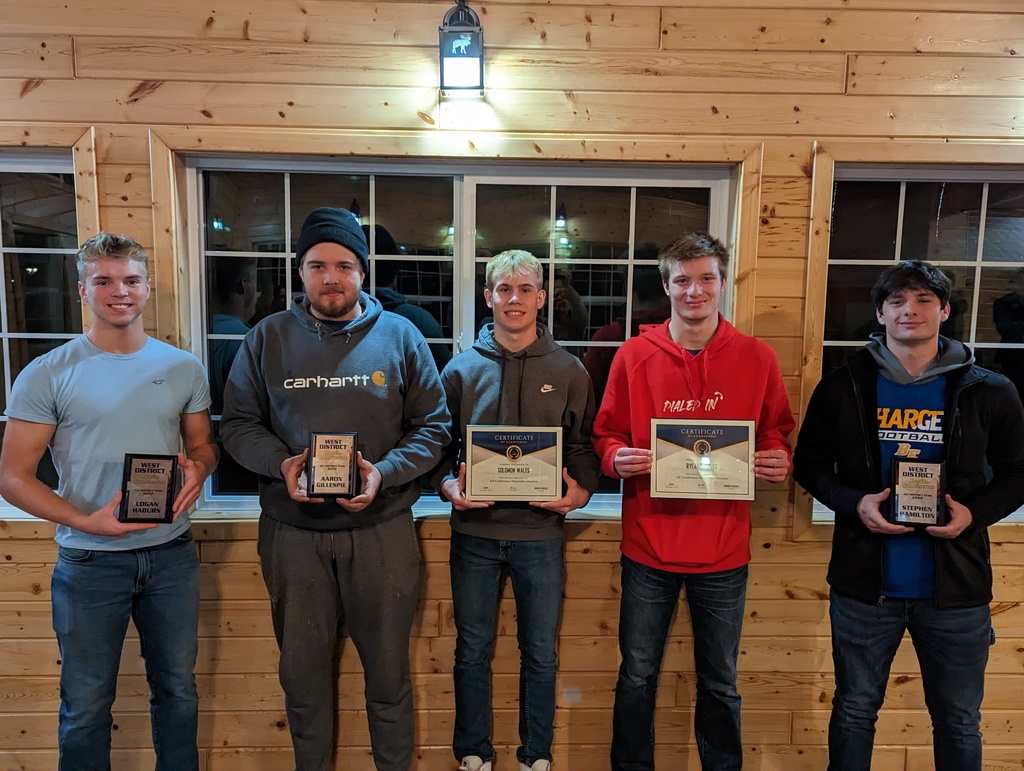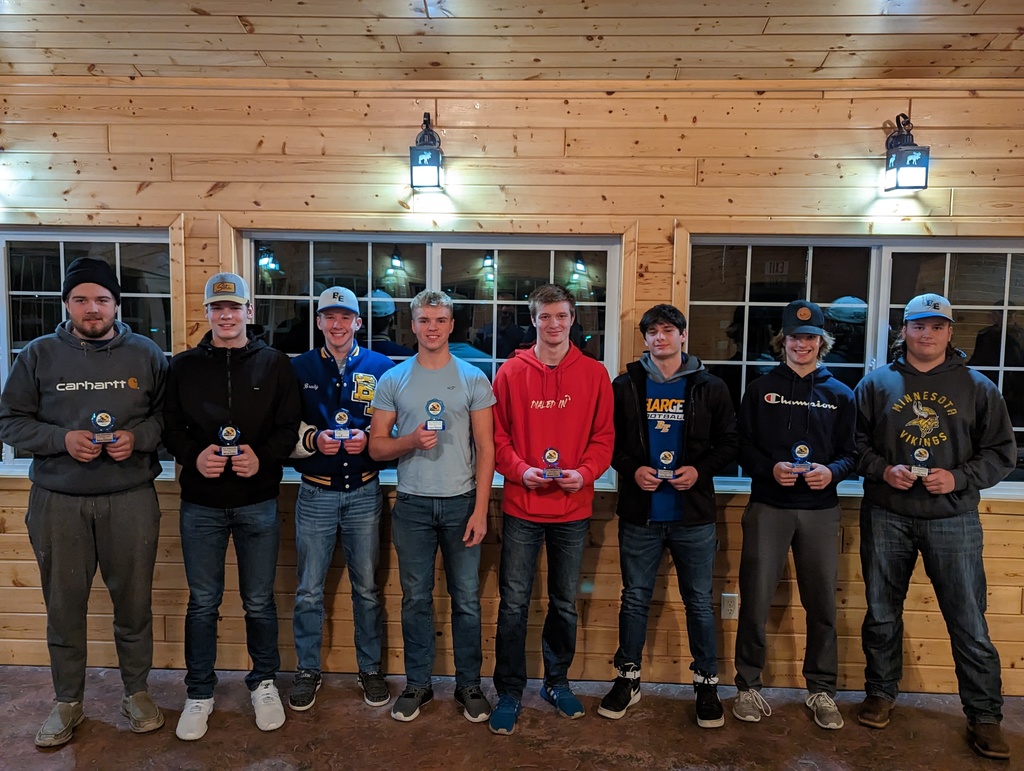 The BE Junior High Drama Club will perform the play Velveteen Rabbit, Sunday, November 20th at 2:00pm. This performance will be at the Brandon Auditorium. Free will donations to the drama department will be accepted. This play allows the audience to interact with the play and will be fun for the whole family.


Week 9 Art of the week: 6th- Kendra Y. 7th- Haley T. 8th- Sarena F. 9th- Grace H. Drawing(painting)- Alessio S. Independent (studio Art)- Alivia L.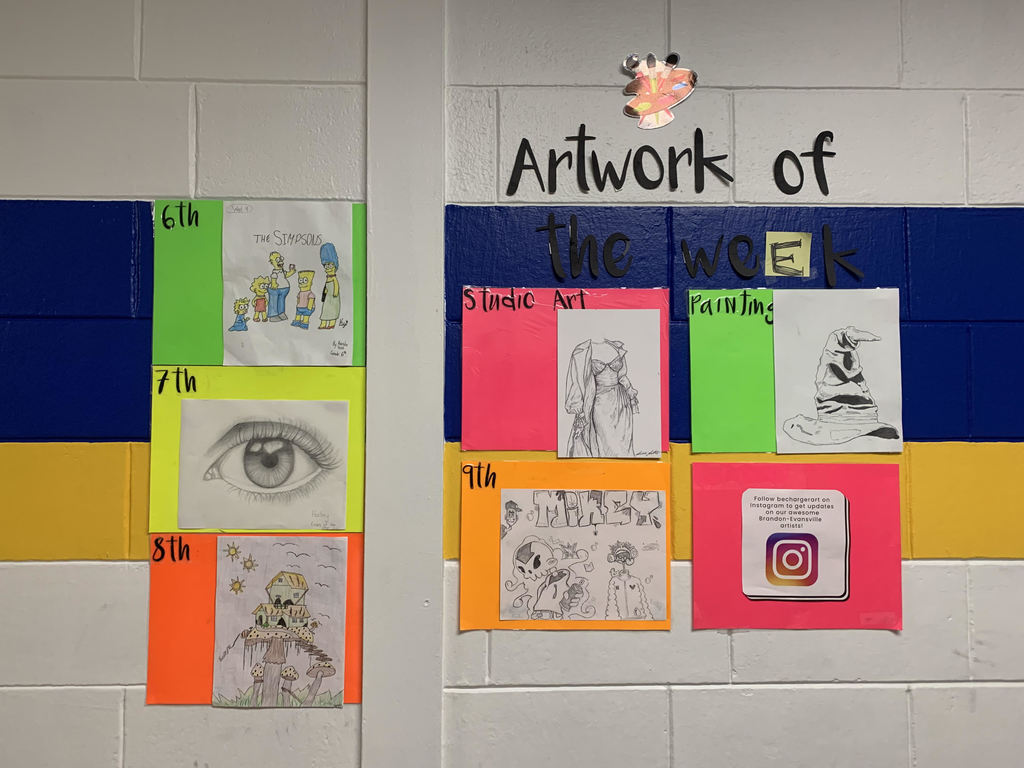 Thank you to all Veterans on this Veterans Day and everyday! All are welcome to join the Brandon-Evansville Schools Veterans Day Programs to honor all those who have served. Monday, November 14, 2022 - 8:30 AM at the Brandon Campus and 10:15 AM at the Evansville Campus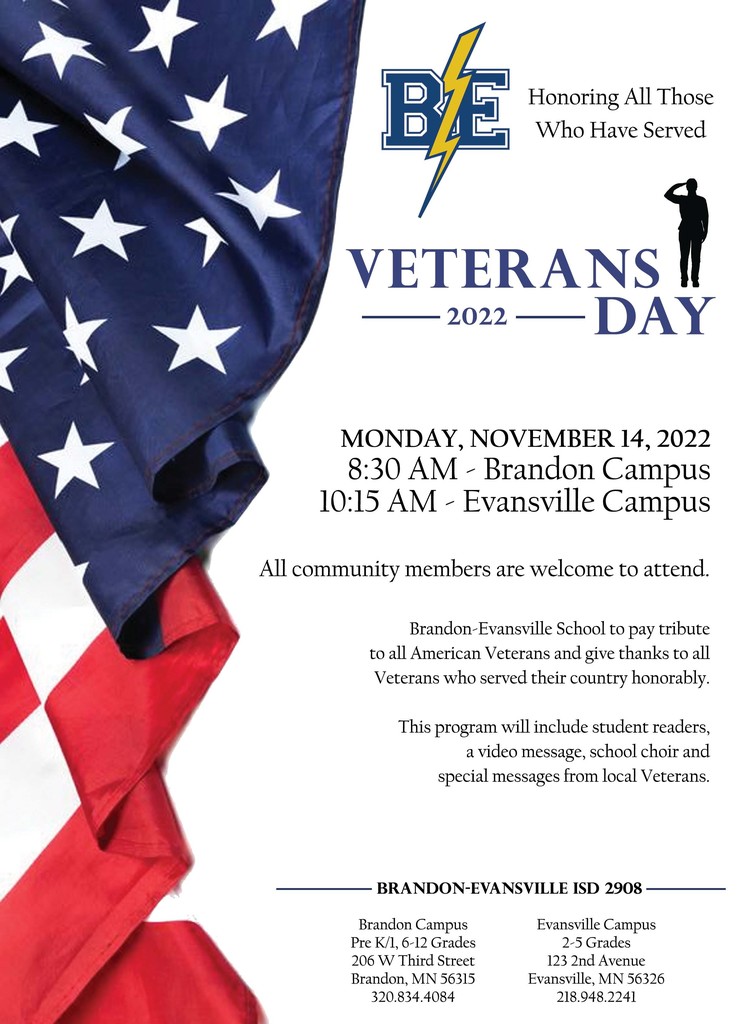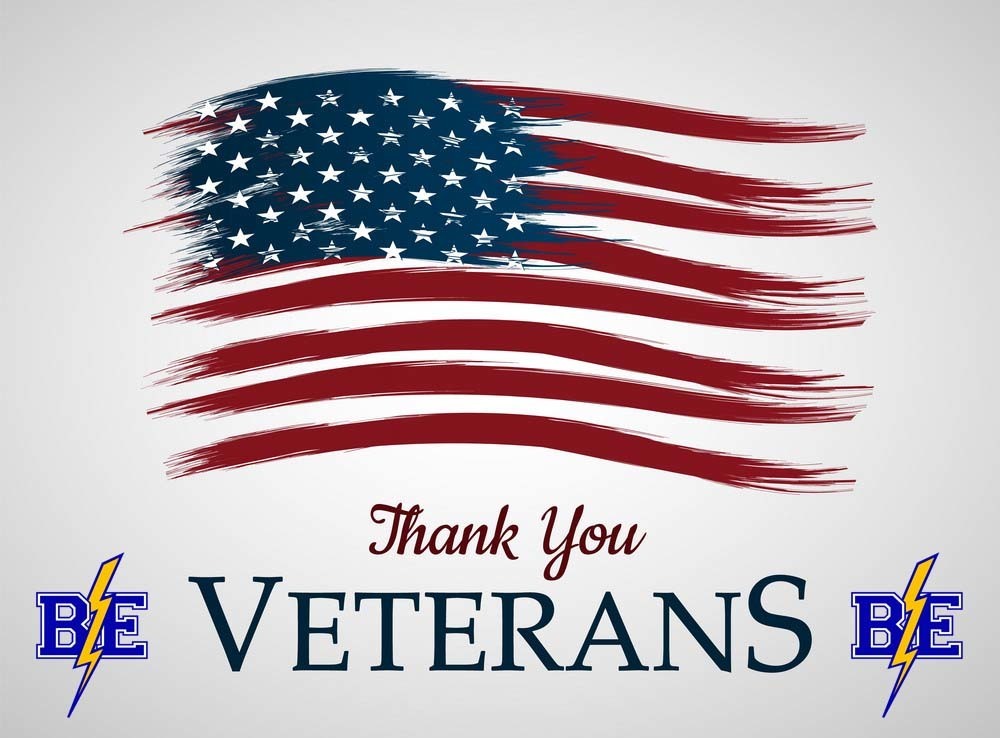 Congratulations to the Brandon-Evansville football team for being recognized as a 2022 Academic Gold team for Minnesota nine-man football. GO CHARGERS!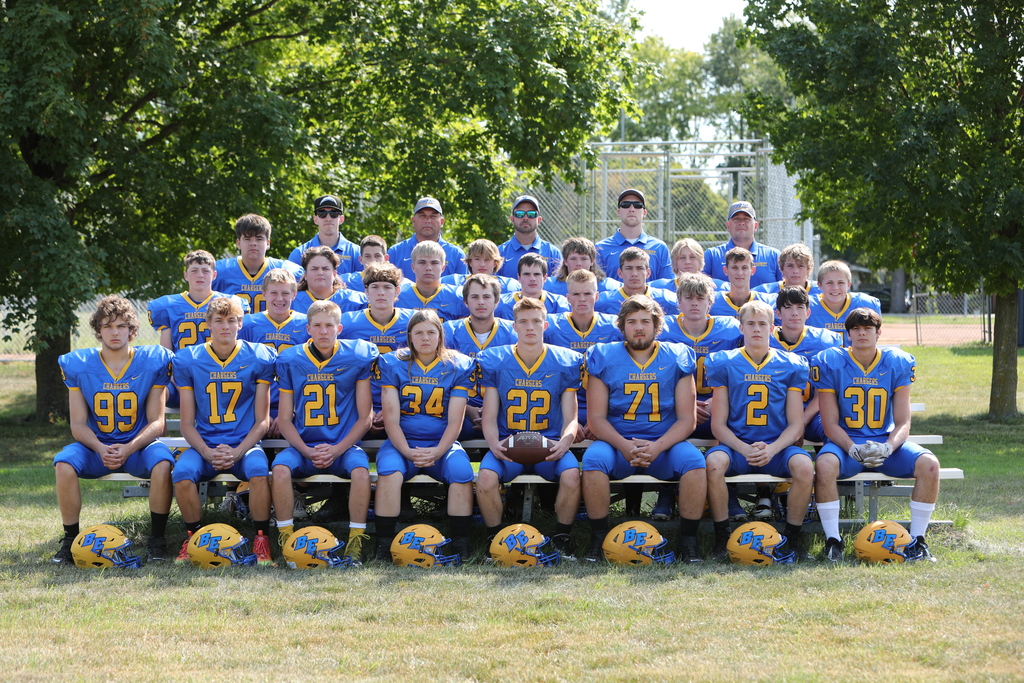 THE BRANDON-EVANSVILLE NHS IS SPONSORING A BLOOD DRIVE. PLEASE CONSIDER GIVING ON 11/21!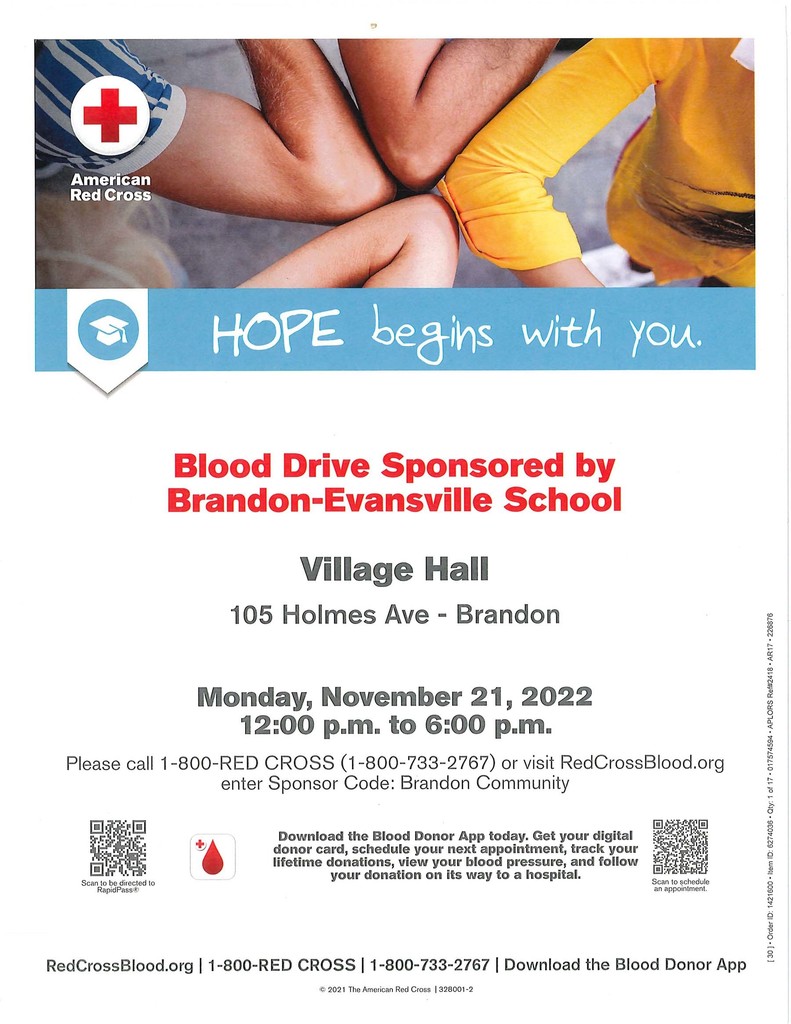 Week 8 Art of the week: 6th- Maycee G. 7th- Anna L. 8th- Amelia E. 9th- Maddie S. Drawing (painting): Meshach M. Independent(studio): Alivia L.