Middle/High School Students and Parents! Just a few items of importance before our SnowBall Activity Day on Friday, February 26th at Andes Tower Hills or Garden Center Lanes. All students need to use good manners at both events. Any student not following appropriate rules an/or not listening to staff chaperones will be sent home. Parents/guardians will be called to pick up student(s). All students participating will ride on a school bus to their chosen activity destination, unless parent(s) is also attending. Students that want to stay longer at Andes must have parent present to stay. If parent isn't present student(s) will ride bus back to school. Please contact Brandon School with any questions or concerns. Its going to be a beautiful day to have some fun!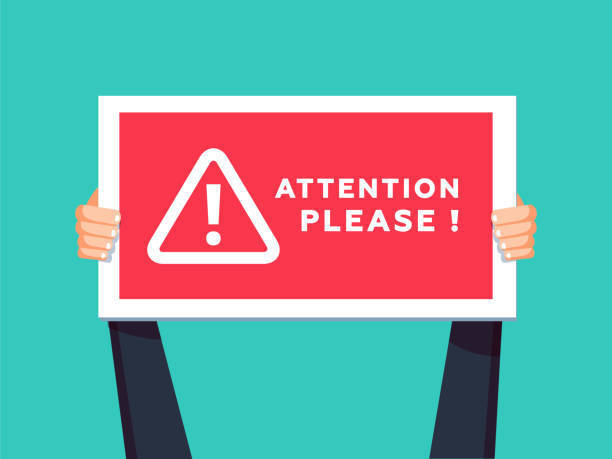 School Board Recognition Week Brandon-Evansville students benefit every day from the leadership and vision of our school board members. February 22-26 is Minnesota School Board Recognition Week, so please take time to thank these dedicated school leaders. School board members devote hours of their time each week to provide leadership for our school district! #CelebrateSchoolBoards Thank you to our district's board members: Diane Richter, Jana Anderson, Randy Bettermann, Rachel Wagner, Andy Siira, Kent Huisman, and Trent Froemming.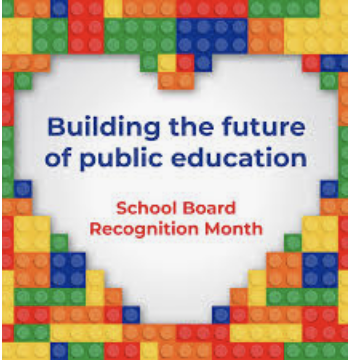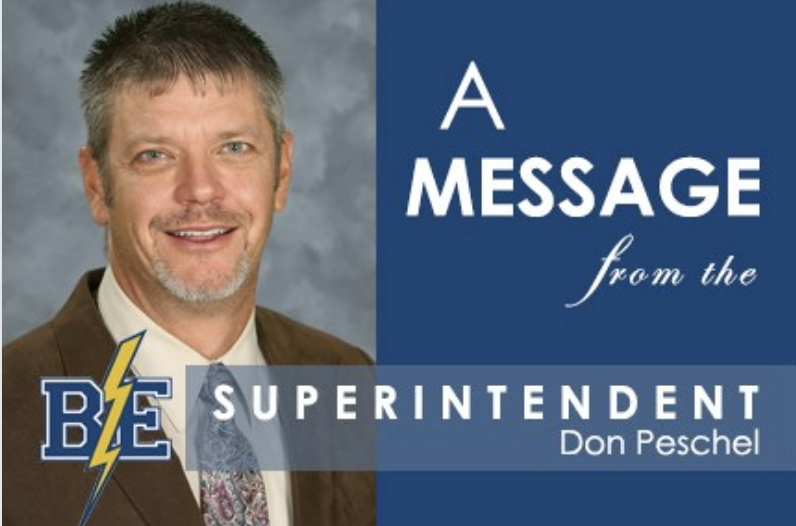 Construction Class wrapping up their sheetrock unit. Top "rockers" are: Jayden H, Brody M, Aaron G, Garin H, Riley B, and Dylan B.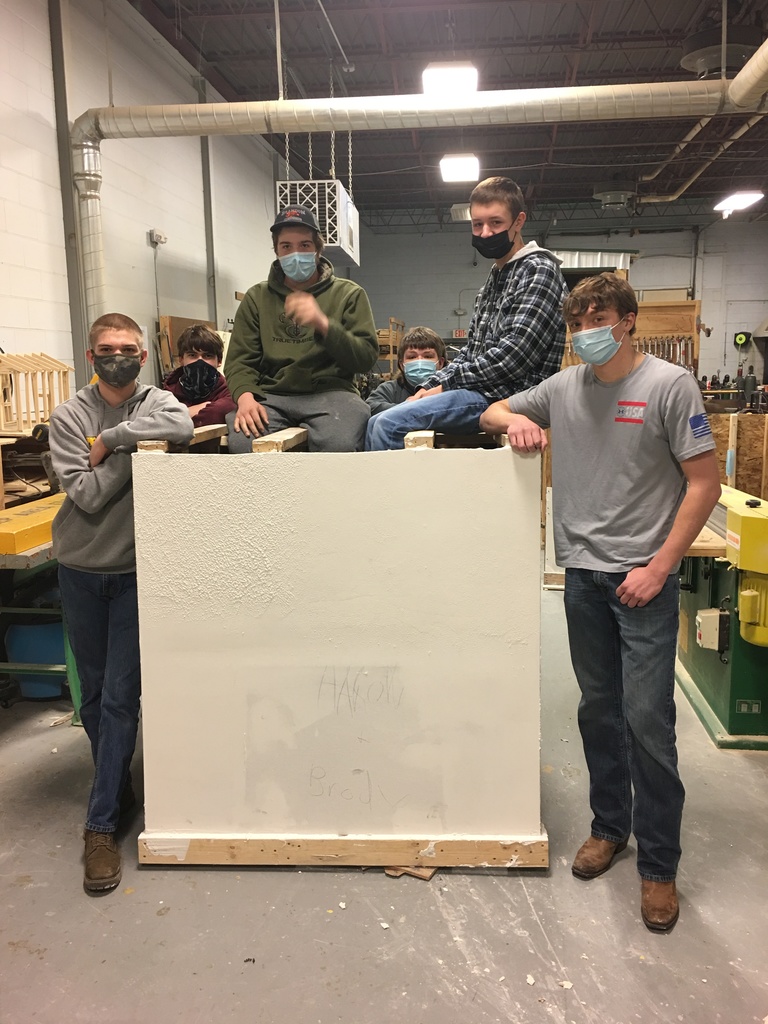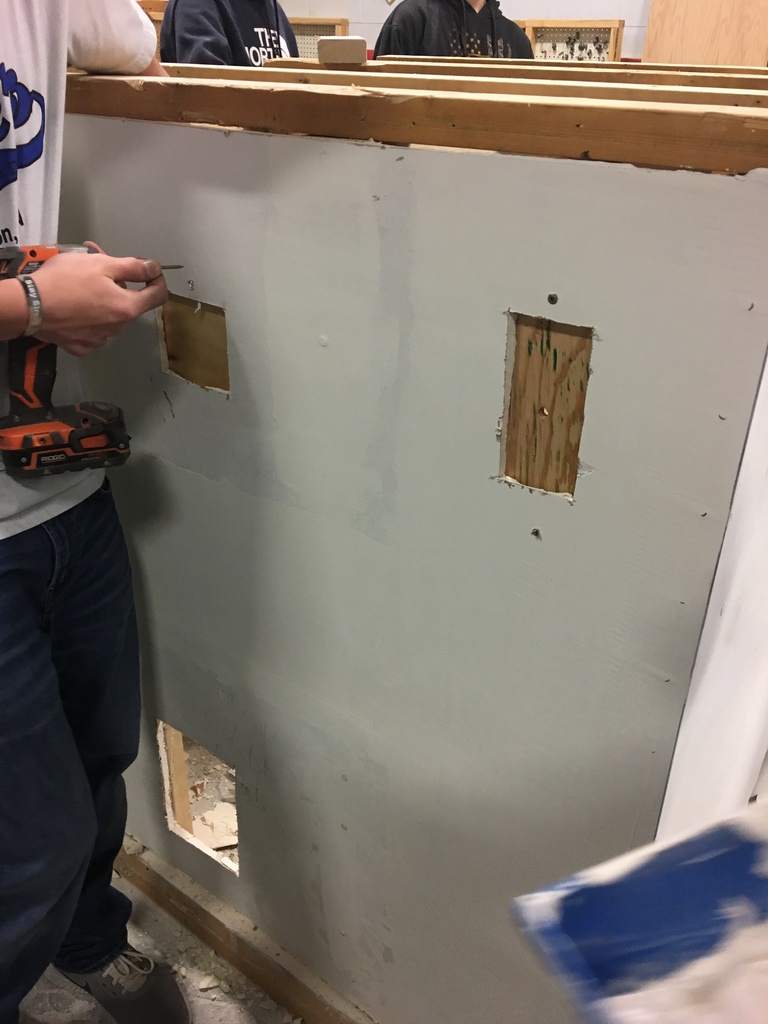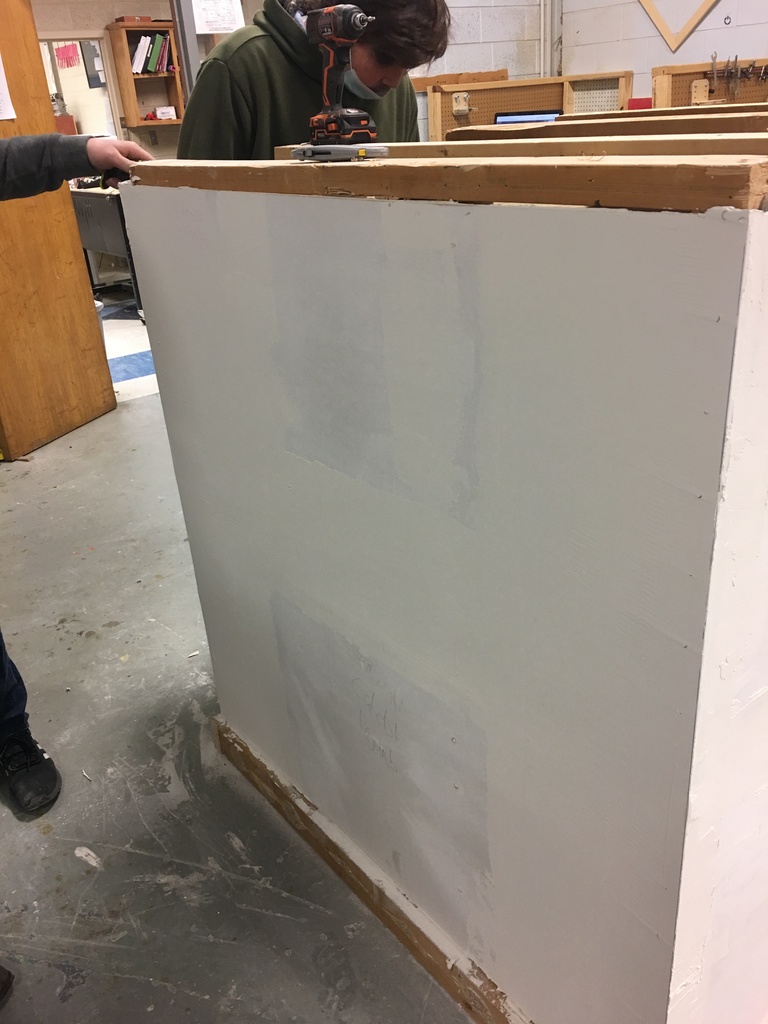 Evansville Campus ONLY There will be no school tomorrow, Tuesday, 2/23 for students in 2nd - 5th grades due to a water main break in Evansville! Charger Kids Club will be open from 6AM-6PM in Brandon.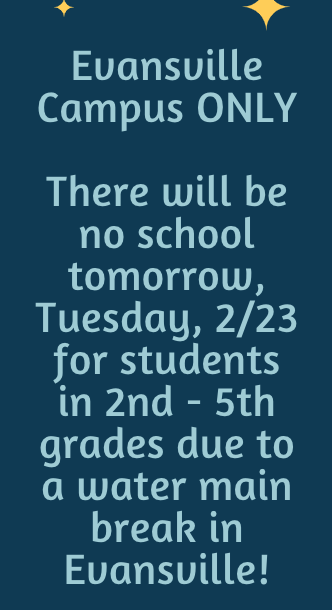 December Students of the Month Amelia Evjen, Elliana Bahls, Gretchen Bredberg, and Taylor Yeats Here is what B-E teachers have to say about the students of the month! Amelia Evjen - Amelia is a FANTASTIC artist. She puts so much time and thought into everything she does. She has a great attitude and is helpful to any student who asks. -Mrs.Firchau - Amelia is a pleasure to have in class. She is prompt both online and in class. She volunteers answers and is nice to everyone she meets. Mrs. Froemming - Amelia is one of those students who do what needs to be done, plus a little more. She is always prepared, always on time, and could work with anyone. She is a joy to have in class. Mr. Olson - Amelia is so much fun to have in class! She works extremely hard and has an unbelievably creative mind. She works hard every day and can always be counted on to be a great teammate to anyone in the class and kind to everyone! - Mrs. Sieling - Amelia is a quiet and positive presence in our band class. She is very focused and respectful every day. She is an excellent musician, and is also willing to be patient when other students need help. Her talent and work ethic make her a true leader in our class! Elliana Bahls - Elliana is a thoughtful and friendly student. She is detailed and neat in all of her work. She is willing to help other students in class when needed. Mrs. Froemming - Elliana is quick to laugh and have fun, but just as quick to get to work when the time comes. A mature and caring student, she exhibits and attitude and work ethic that is wonderful to have in class.- Mr. Olson - I can always count on Elliana to come to class with a smile and a tremendous attitude. She always puts her best effort forward, asks questions and is always a joy to be around. -Mrs. Sieling Gretchen Bredberg - Gretchen is a student who is always prepared and has a positive attitude. She works hard and is always willing to do whatever is needed to make herself better. She is genuinely polite and empathetic to her classmates and teachers. - Mr. Bosma - Gretchen is very responsible about her classwork and her work ethic is reflected in her success in band class. She is a great musician and a musical leader for our group. I appreciate seeing her smile each day in class! Taylor Yeats - Taylor is a hard worker who always gives her best effort. Not only is she goal-oriented and driven, but she is willing to help all of her classmates to better understand the material. She has proofread many essays for others and is always willing to explain why things should be corrected in the assignments so her classmates become better writers. Mr. Bosma - Taylor pushes herself to take on challenges, and encourages others to improve their skills as well. She is very focused and shows a love of learning. Taylor demonstrates quiet leadership skills as a role model in our class. She is always willing to do whatever is needed to improve our band program. I appreciate her hard work ethic and positive attitude!

November Students of the Month Sawyer Chlian, Madalyn Moe, Riley Perleberg, and Titus Fuller Here is what B-E teachers have to say about the students of the month! Sawyer Chlian Sawyer is attentive in class and works hard to meet goals and deadlines. He is friendly and respectful to his classmates and has a great attitude! - Mrs. Buckley Sawyer is always on top of assignments and projects in class, he completes assignments on time and makes sure to do his best. Sawyer is also a great classmate and a very polite student. I enjoy having Sawyer as a student. -Mrs. Firchau Sawyer works extremely hard every day and works really well with all of his classmates. Every day I see Sawyer he always makes me laugh and smile with his awesome personality. I really enjoy having him in class! - Mrs. Sieling Sawyer is a respectful, hardworking student. He gives his best effort in any activity we do in class, and that sets a good example for the rest of his classmates. Sawyer also appears to be very well-liked and respected by his peers because of his positive attitude. Overall just a great kid to have in class! - Mr. Z Traphagen Madalyn Moe Mady has an extremely positive attitude and excellent work ethic. No matter what the task Mady always turns in top notch work! It has been so fun to see Mady's personality come out and get to know her. She is very respectful, responsible and polite and I truly enjoy having her in class! -Mrs. Sieling Mady has a happy-go-lucky personality and always seems to be smiling. The way she interacts with her peers as well as the teachers shows how caring of a person she is. - Mr. Hintermeister Mady comes to class every day with a positive attitude and is always ready to learn. She works extremely hard to complete all of her assignments in a timely manner. Her communication skills, whether it be in the classroom or online during distance learning, are something that every teacher wants to see in a student. On top of all this, Mady is one of the most kind people that walk the halls of our school. She is a joy to be around and is extremely deserving of this recognition. -Mr. Z Traphagen Mady is very organized, prompt, and polite in all of interactions with teachers and peers. She was the first to show up online Zoom calls for math and advisory each day. She often had all of her work done before advisory and completed well. Mady is a true pleasure to have in class and in person. Mrs. Froemming Riley Perleberg Riley is a student who is always willing to offer ideas and move the conversation forward in class. Many students feel uncomfortable talking in Zoom classes, but Riley continues to participate in class. He works hard and always asks for help whenever he needs it. - Mr. Bosma. Riley is willing to step up and try new things, even when they are hard. His positive attitude is fun to be around! - Mrs. Buckley Riley has become a leader in his grade by quietly making good choices whether he's in class or not. Riley is kind to his peers and respectful to his teachers. - Mr. Hintermeister Titus Filler Not only a great student, but a better person! Titus is usually the first one on Zoom meetings and always says hello, is polite, and takes a genuine interest in the staff and his classmates. If he notices someone is having a bad day, he will always try to cheer them up and see if he can help. - Mr. Bosma Titus is a leader for his peers, does a great job communicating, and is always willing to do things that others are not! He advocates for himself and speaks up when needed.- Ms.Fearing Titus demonstrates leadership through both his words and actions. He is respectful, polite, and responsible. - Mrs. Buckley Titus is a role model for younger students. He's responsible and empathetic and a great leader for our school. He is always respectful and willing to lend a helping hand. Overall a great person. - Señora Traphagen

Congratulations Middle and High School students that earned Honor Roll status for 2nd Quarter!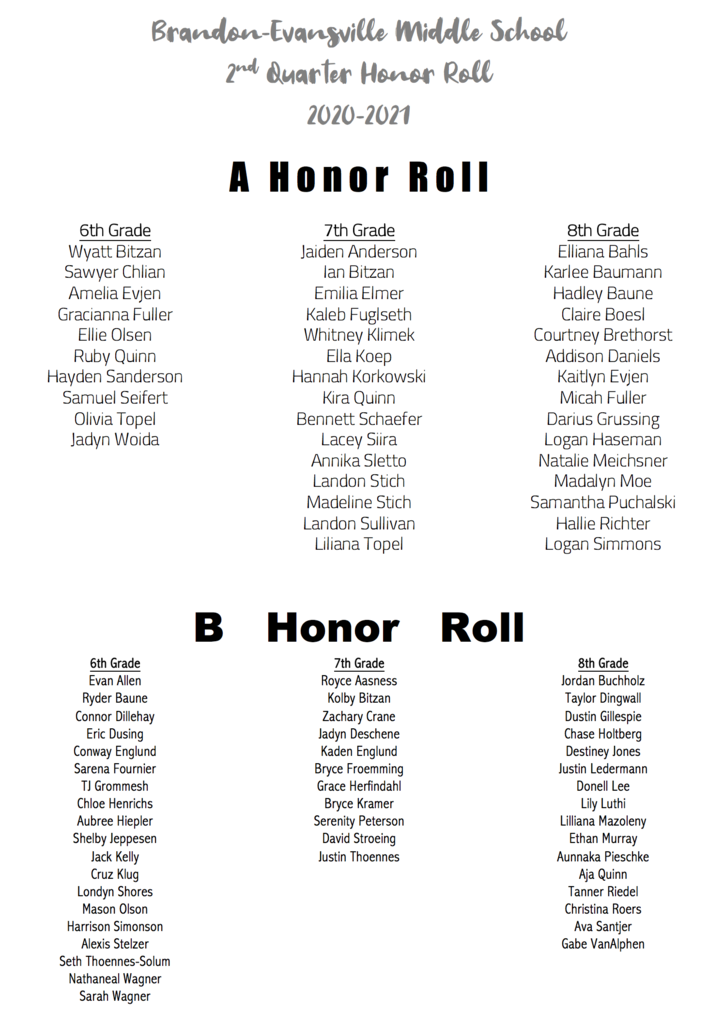 Vaccine Connector-Families Dear families, The State of Minnesota has announced the launch of the Minnesota COVID-19 Vaccine Connector, which is a tool that helps Minnesotans find out when, where and how to get their COVID-19 vaccine. This system is a proactive way for all Minnesotans to indicate their interest in receiving a vaccine, so that when they become eligible, they can be alerted and connected to resources to schedule a vaccine appointment. Below is some information about the Vaccine Connector that you may find helpful. Should I complete the Minnesota COVID-19 Vaccine Connector form? All Minnesotans who would like to receive a COVID-19 vaccine should fill out the form to ensure they stay updated on vaccination opportunities in their area when they become available. Who can get vaccinated now? Demand for vaccine far exceeds supply, and Minnesotans are encouraged to remain patient as more vaccine arrives in the weeks and months ahead. Minnesota is continuing to distribute vaccines using a phased approach to immunize for impact by focusing on populations with the highest risk of getting COVID-19, as well as those most at risk of severe illness and complications if they become infected. In Minnesota, you are eligible now to get vaccinated if you are a: · Minnesotan age 65 or older · Health care worker · Long-term care resident or staff member · Prekindergarten through Adult Basic and Community Education school staff member, or contracted school staff member · Child care staff member at a licensed and certified child care center or program How do I sign up? · Signing up for the Vaccine Connector is easy, safe and secure. · All Minnesotans 18 years of age and older should sign up, no matter their current vaccine eligibility status. · There will be no cost and no restricted time period for signing up. · Health insurance and personal identification forms are not required for signing up. · Go to mn.gov/vaccineconnector to sign up. · Minnesotans unable to sign up online can have family or friends help them sign up online, or call 833-431-2053 for assistance signing up over the phone. · Translation is available by phone in all languages. Minnesotans can call the translation hotlines at 833-431-2053 and 651-318-0989 for assistance signing up over the phone. · All Minnesotans have to do to sign up is provide basic information such as contact information, demographic data, medical history, and employment to determine their eligibility based on state guidelines. · The State of Minnesota is committed to the equitable distribution of safe and effective vaccines for protection against COVID-19 and the Vaccine Connector form has included questions about gender identity, sexual orientation, race, cultural identification, and disabilities to help us track and measure equity and fairness throughout the vaccine distribution process. These questions do have the option to select "prefer not to answer" or "none of the above," and selecting these answers will not prevent you from signing up for the Vaccine Connector. What happens after I fill out the Minnesota COVID-19 Vaccine Connector form? As more vaccine becomes available, the Minnesota COVID-19 Vaccine Connector will send you updates about your COVID-19 vaccine eligibility and opportunities to receive the COVID-19 vaccine in Minnesota. In the months ahead as vaccine supply increases, the Vaccine Connector will help Minnesotans know where vaccine is in the state, find out when they are eligible to get it, and connect them to a vaccine opportunity near them — no matter where they live or their personal circumstances. Before and after you are vaccinated, it's important to continue to take simple steps to slow the spread of illness by wearing a mask, staying 6 feet away from others, washing your hands, and staying home whenever possible For more information, please visit
https://mn.gov/covid19/vaccine/
The Vaccine Connector is open to all Minnesotans. Please feel free to share this information with your family, friends and others who may be interested. Thank you, Don Peschel, Superintendent
https://vaccineconnector.mn.gov/

Go Check it Out! B-E Early Childhood Family Education Process Art Show public viewing at the Evansville Art Center Saturday, February 20 from 10:00 AM - 2:00 PM.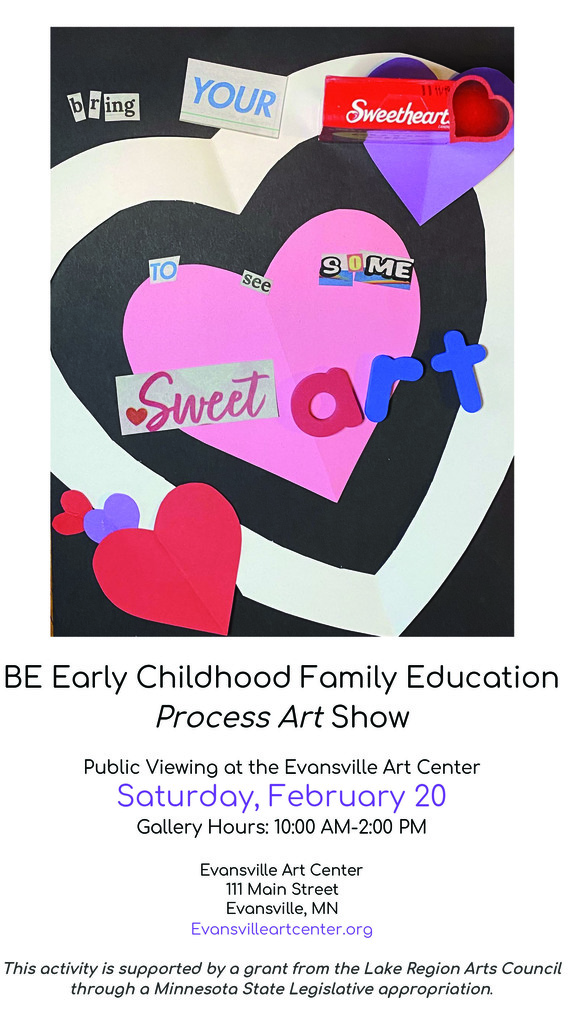 Watch your mailboxes! We "HERD" you are ready to "MOO've into Kindergarten! Moo'ving into Kindergarten flyer and forms will be sent out soon and we are looking forward to having you join the Brandon-Evansville Kindergarten class next year 2021/2022.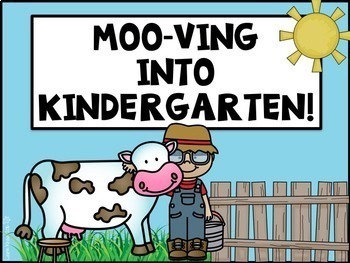 Congratulations to all of the archers who competed in the Sauk Centre virtual archery tournament on Thursday, February 11! Cole Johnson ranked 4th overall in elementary boys Conway Englund ranked 4th overall in 6th grade boys Tyler Breitkreutz ranked 1st overall in 4th grade boys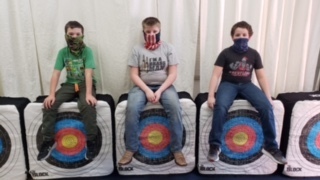 ATTN Parents of students that will be 3 years-old before September 1, 2021: You are invited to complete the introduction to PreK ( 3-school) Family Survey. Brandon-Evansville Public School is committed to ensuring that services and supports provided to you and your family are of high quality. Your opinion matters to us. For each survey statement, please select which option best describes your family as of right now. Please answer all the questions on the survey. Your answers will be kept completely private and the information will be used to measure the quality of programs and services in our school district. If you have questions about this survey, please call the school at 320-834-4084. We value your input.
https://docs.google.com/forms/d/e/1FAIpQLSe5serXj7AqfKqdkqX-6xPab4CyP-jghU71gpjcFpbTH9hVtw/viewform?usp=sf_link

THANK YOU to our Grandparent volunteer, Dorothy Anderson for all you do for our students!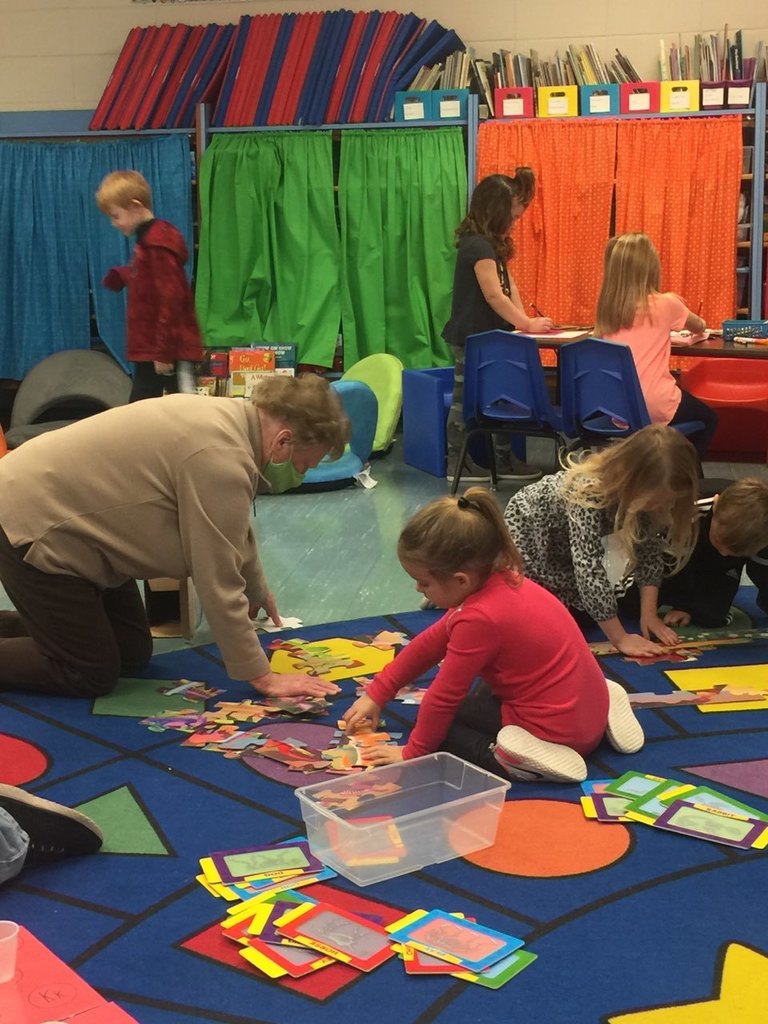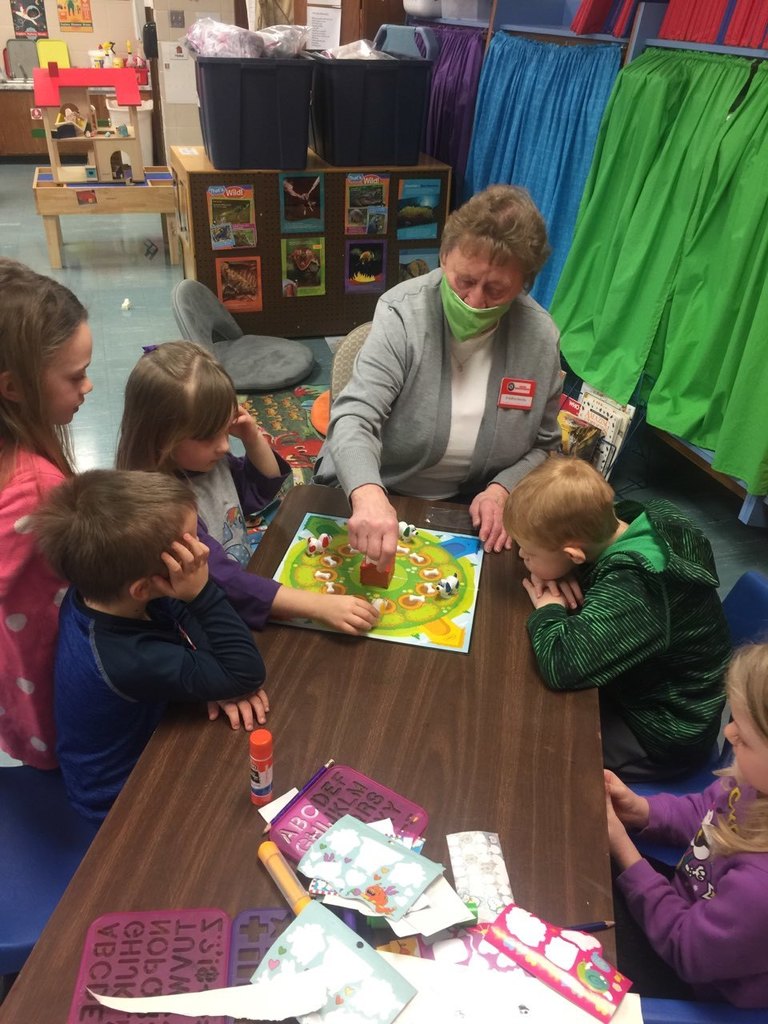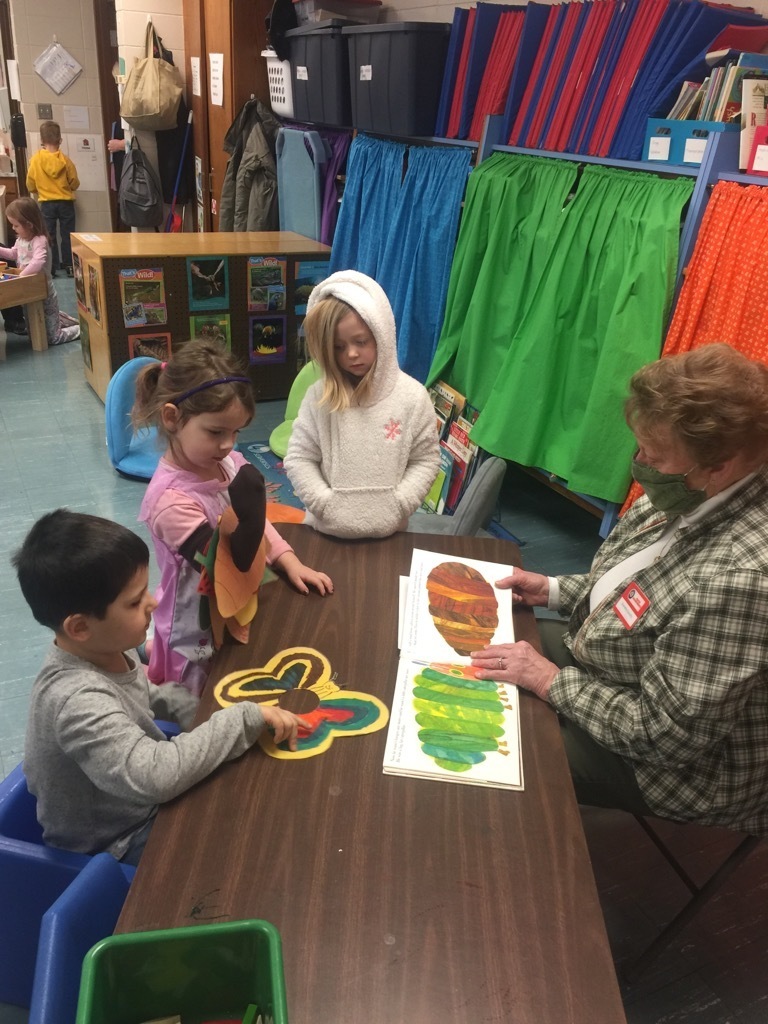 REMINDER: Students should NOT be in the building at either Brandon or Evansville Campus before 7:45AM. Please arrange to have your child walk or be dropped off after 7:45! Thank you for keeping our students safe and building secure.

JH Boys Basketball Practice that was scheduled for Monday, February 15 has been CANCELLED.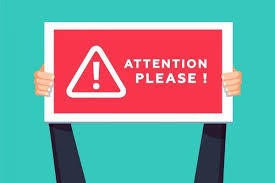 Congratulations to Wesley S. who received a $1000.00 National SAE grant sponsored by Catepillar-Agricultural Construction. This grant will help grow his SAE project in sheep production.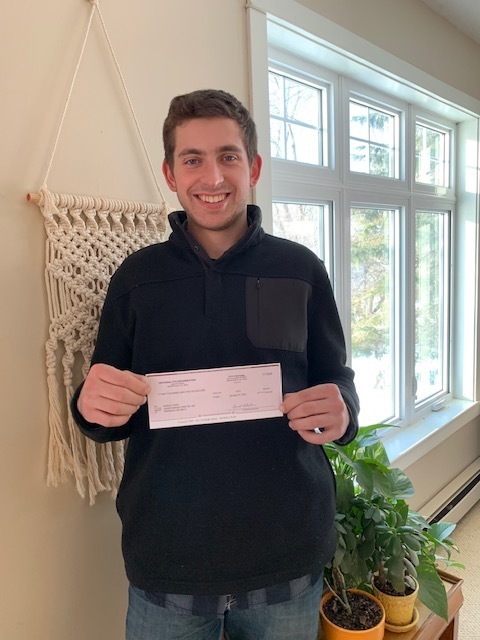 Great job Lily on your custom hat rack you made in Woods class!