Week 7 Art of the Week: 6th- Haley H. 7th-Addison S. 8th- Ellie O. 9th- Maddie S. Drawing(painting)- Meshach M. Independent(studio)- Alivia L.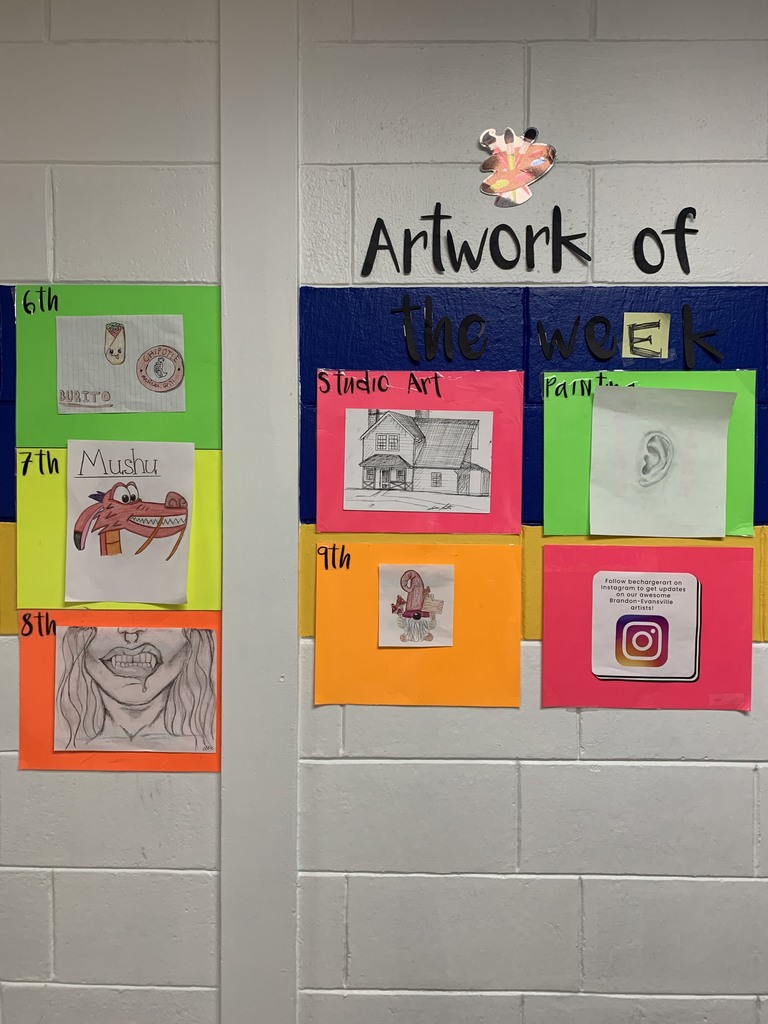 Every year Lions Clubs around the world, have a Peace Poster contest enabling 11-13 year old students the opportunity to not only showcase their artistic abilities, but to depict what the theme means to them. This year the theme for the posters was "Lead with Compassion." Congrats to our winners! 1st Place- Maycee Gezo 2nd Place- Paige Schaffran 3rd Place- Haley Herr Photo-Tom Trisko (Brandon Lions President) Maycee, Paige, Haley

Brandon-Evansville BPA (Business Professionals of America) Chapter attended the Fall Leadership Conference on Sunday, Oct. 30 - Monday, Oct. 31st. Nine schools (130 students) from our Region attended. They started at the Country Blossom Farms on Sunday afternoon. A few of the BE students took part in the Regional Elections and were our Chapter's Voting Delegates. They were able to attend a few workshops, take part in a mock election, and make some Relay for Life luminary bags for a service project.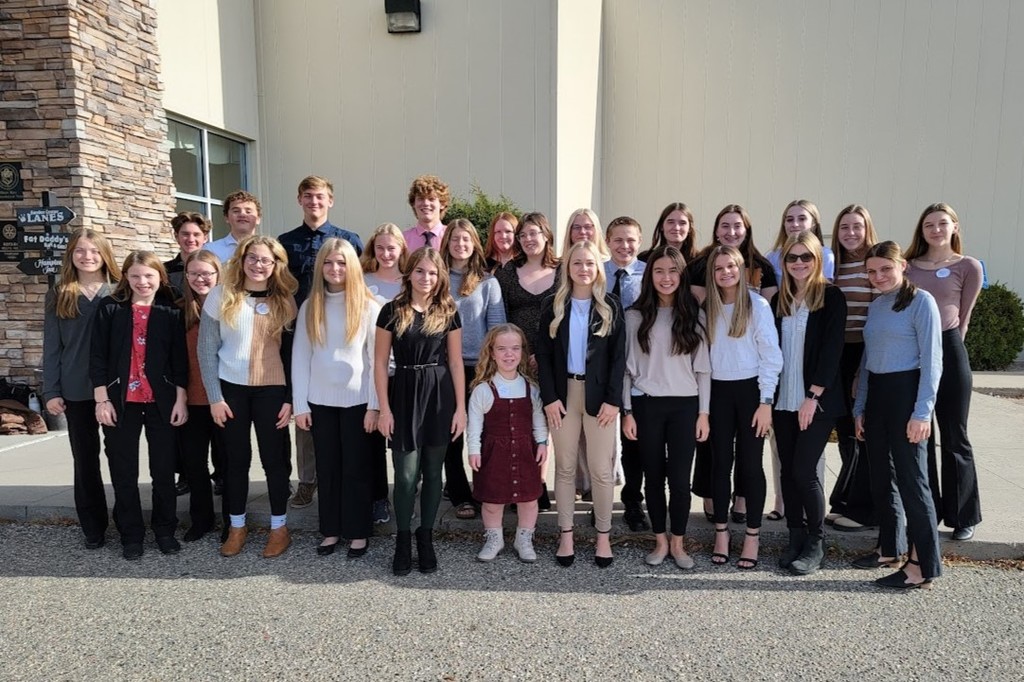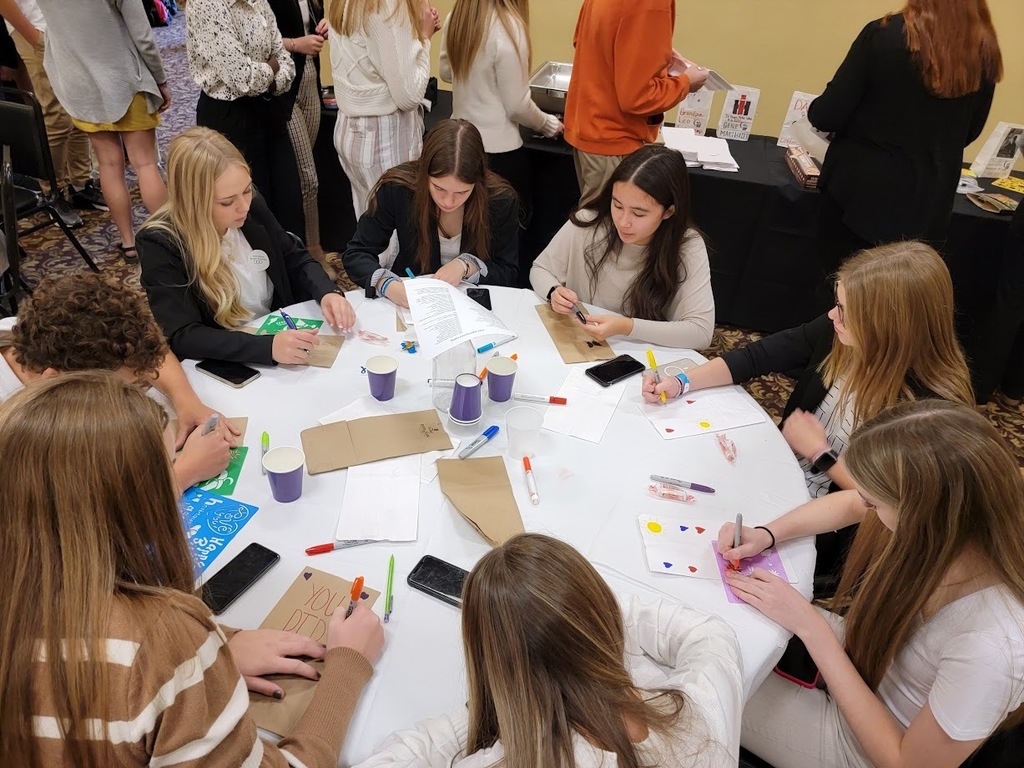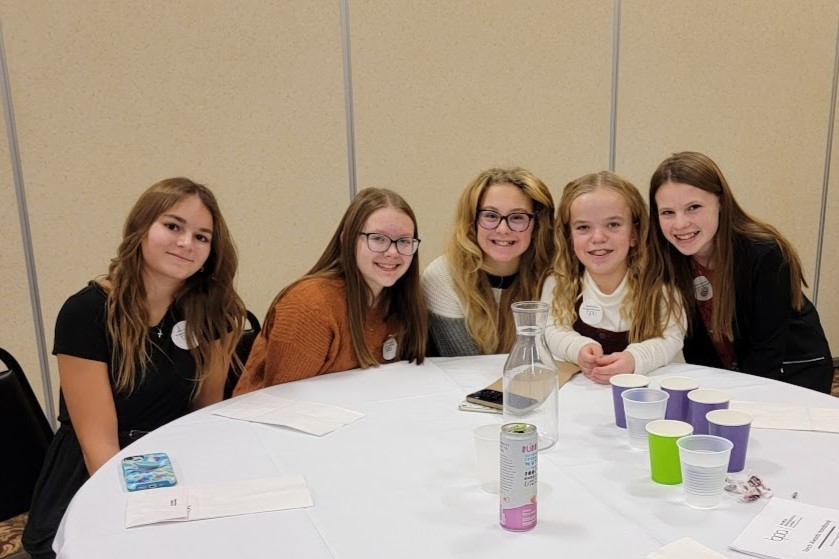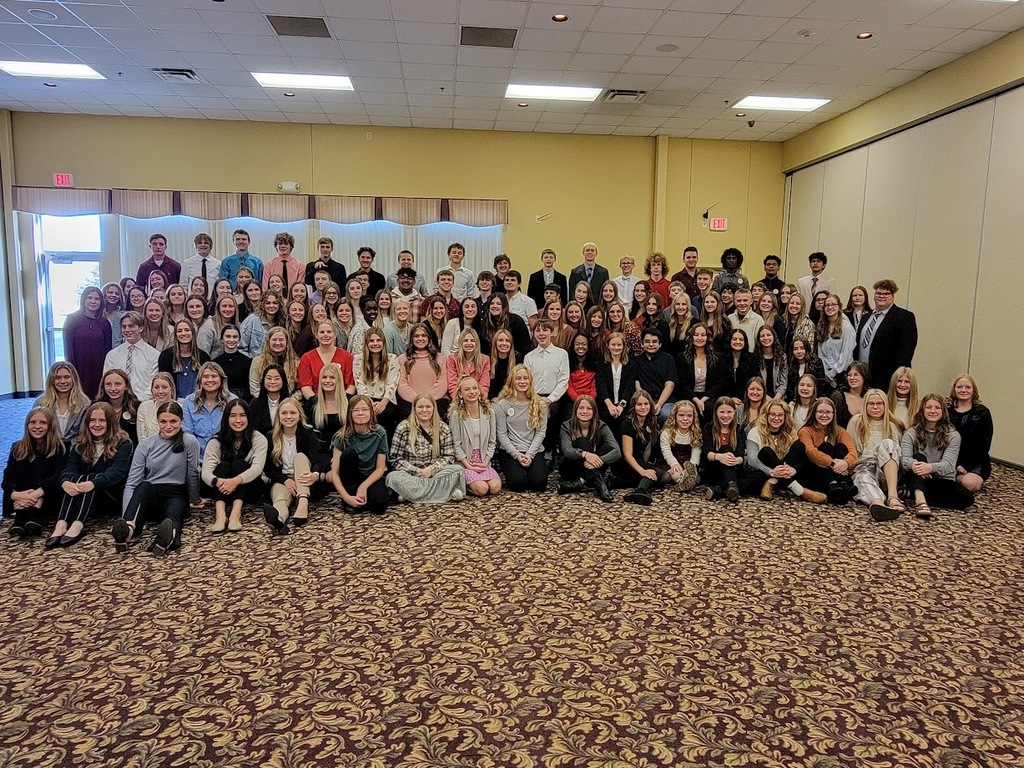 Congratulations to the October 2022 Students of the Month! Middle School: Paige Schaffran and Claire Roers High School: Ava Santjer and Alessio Schott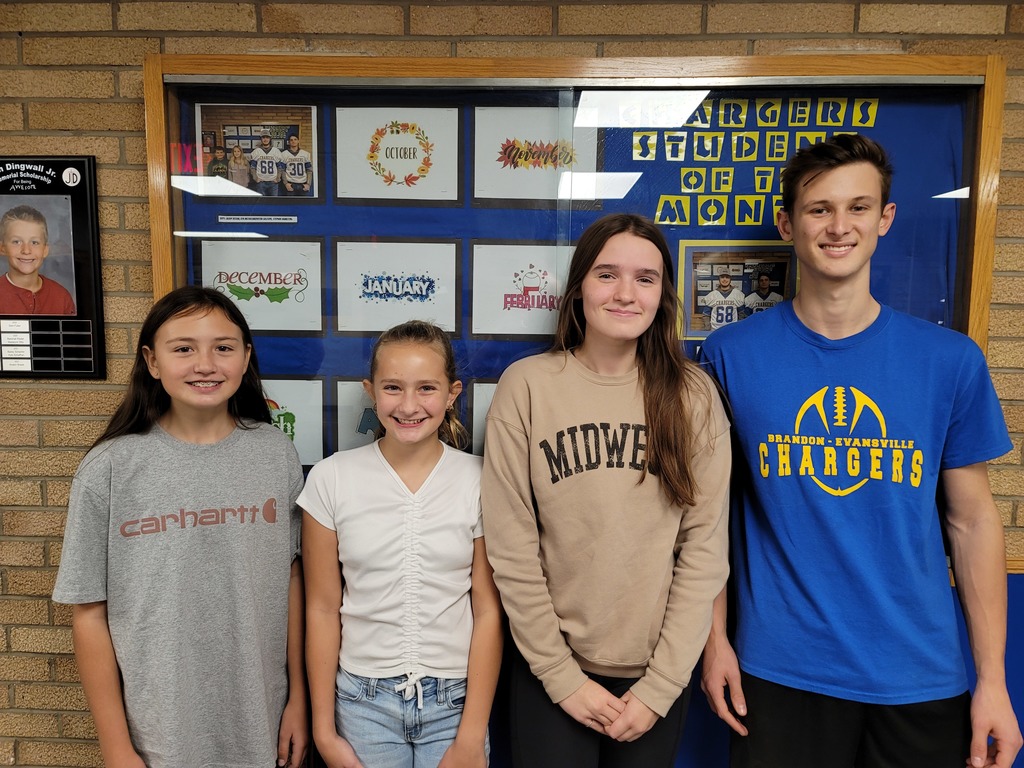 The Volleyball Fan Bus has been generously sponsored by PROTHERM. Ride for FREE up to Fergus Falls this Thursday for the Sub-Section Championship game! Sign up in either school office before 3:00 PM Wednesday. Admissions for the Game are $5.00 for students and $10.00 for adults.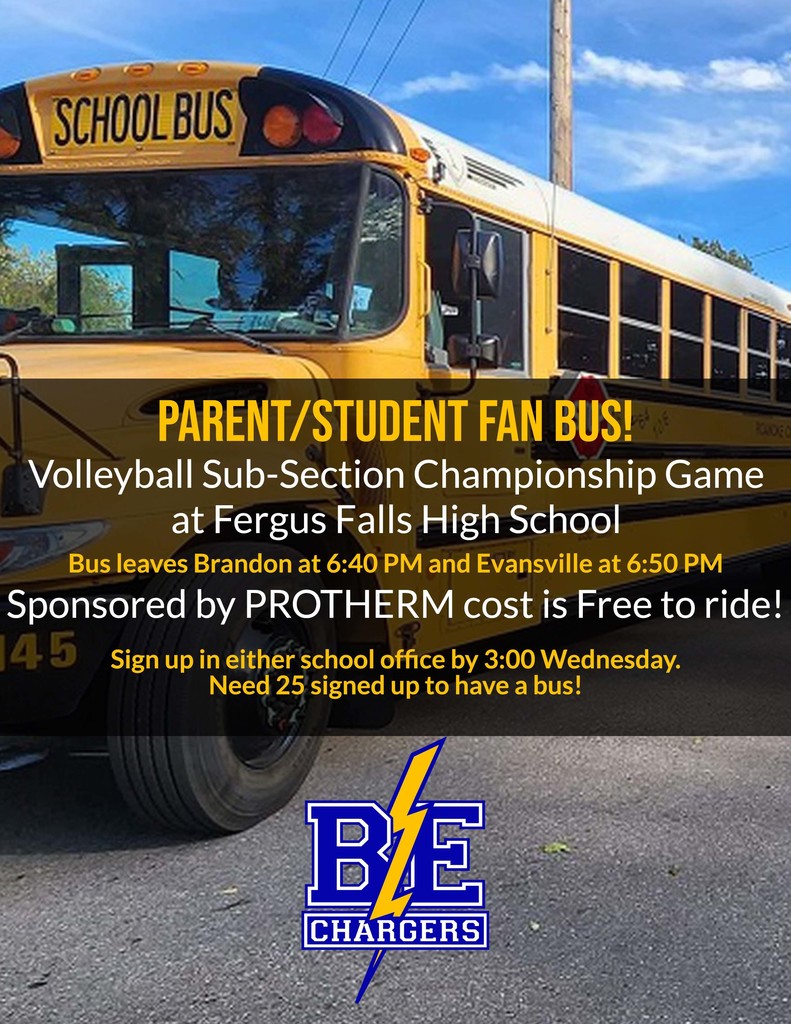 B-E Charger Basketball Camp UPDATE DATES CHANGED TO: NOVEMBER 8TH & 9TH Who: 2nd – 4th Grade boys and girls! Where: Evansville Gymnasium Time: 3:05 to 4:30 PM Cost: $10 per camper This is a 2-day camp for all boys and girls interested in basketball! The Chargers Basketball coaching staff and current Varsity players will lead all drills and games.


There will be a Parent/Student Fan bus for this Thursday's Volleyball Sub-Section Championship Game at Fergus Fall High School at 7:30 PM. The cost to ride the bus is $5.00. Admissions for the game are $5.00 for Students and $10.00 for Adults. The bus leaves Brandon at 6:40 PM and Evansville at 6:50 PM. Sign up in either campus office by 3:00 PM Wednesday. Must have 25 people signed up to have this bus. GO CHARGERS!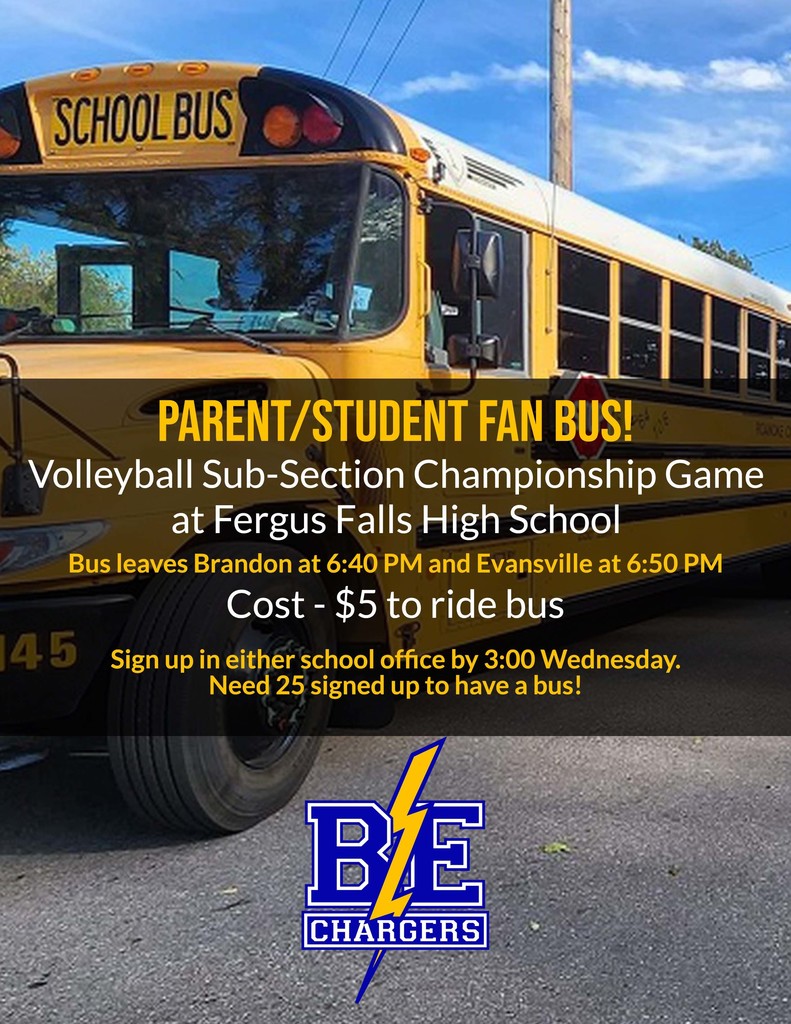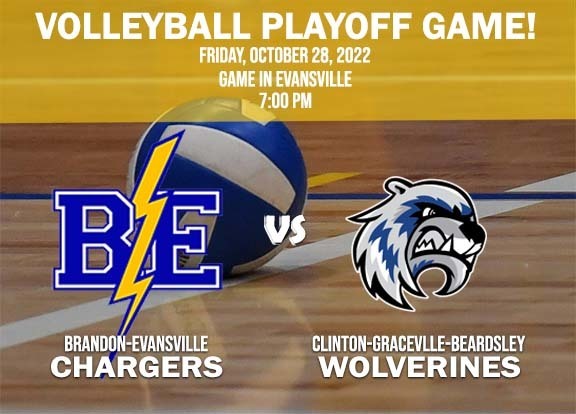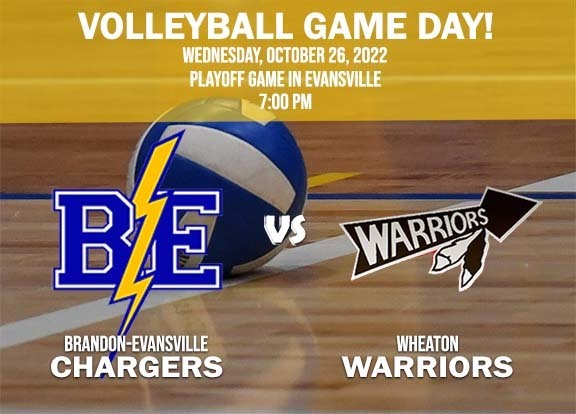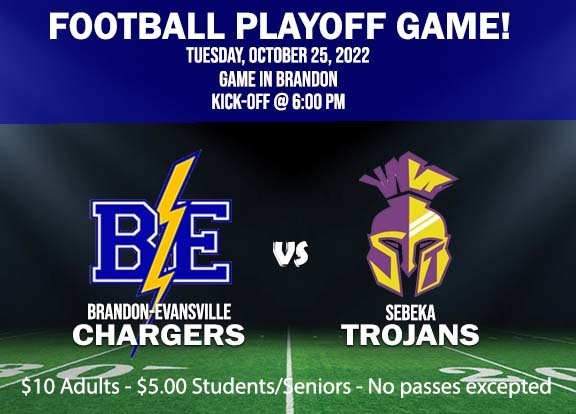 Lost and Found in Brandon! PLEASE CLAIM!

Girls Grades 5-8 who are signed up for Precision Basketball Shooting Camp today 10/24 location has been moved to the Evansville Gym just for today from 5:00 - 6:30 PM. JH Girls Basketball players who are attending can ride the Activity Route bus from Brandon to Evansville School after practice. Parents will need to pick up after camp. Sorry for the last-minute location change.

The Kindergarten class took a little trip up-town to visit the Brandon Fire Department. The kids had a blast touring the trucks and seeing what they do as Fire Fighters.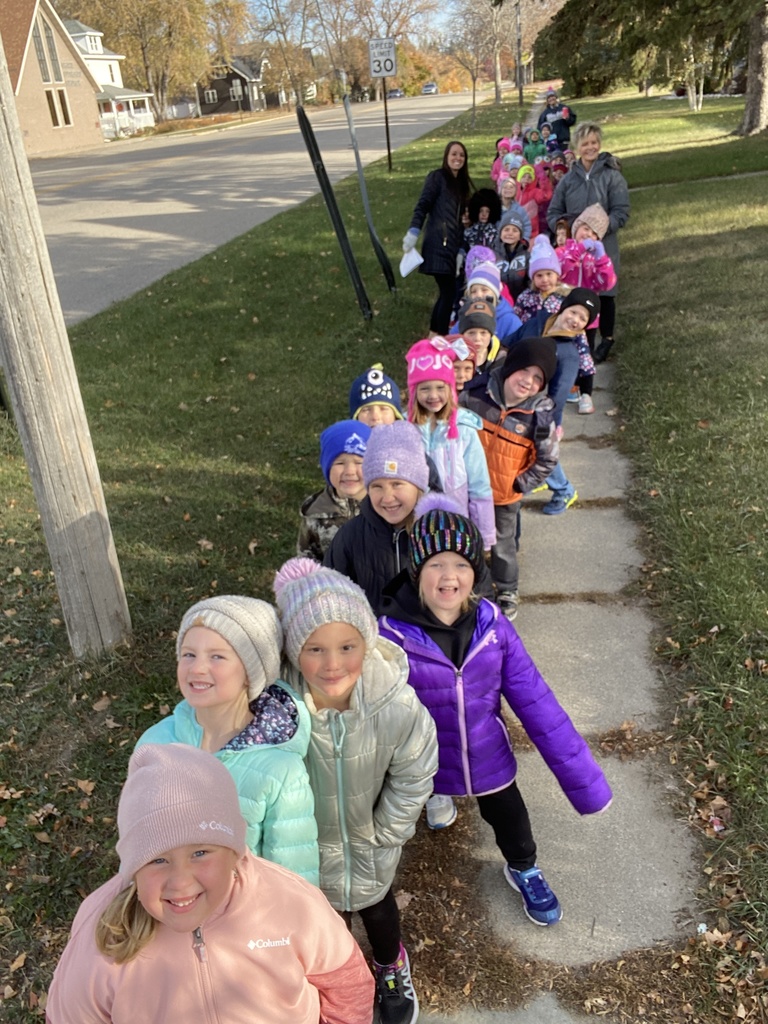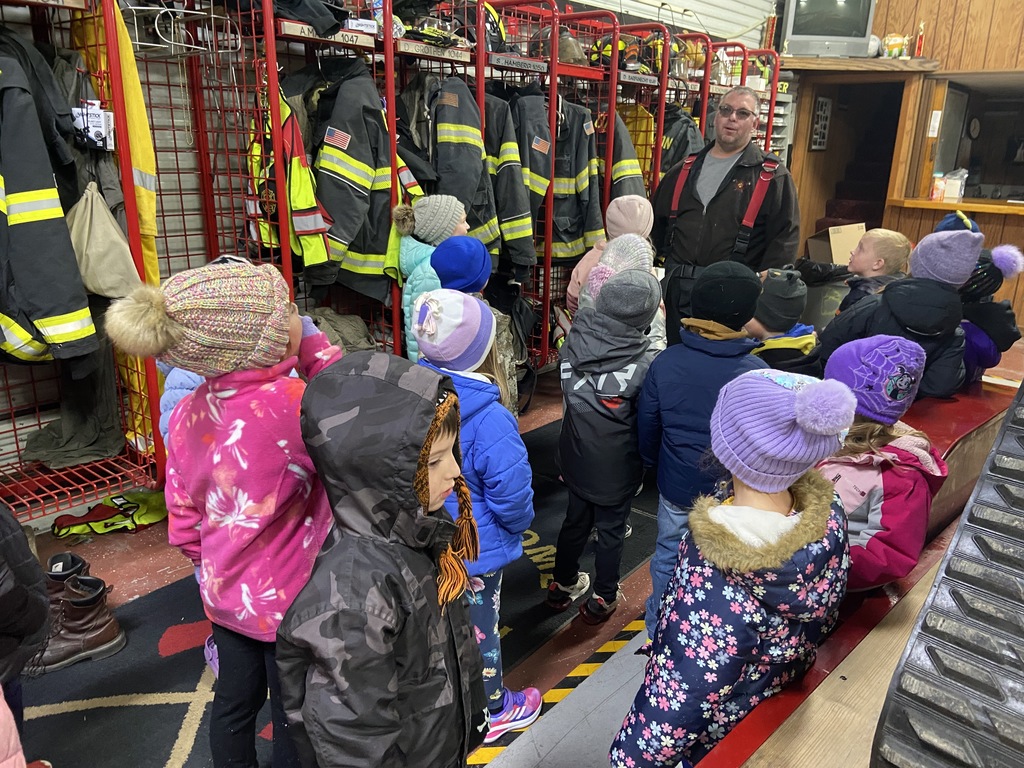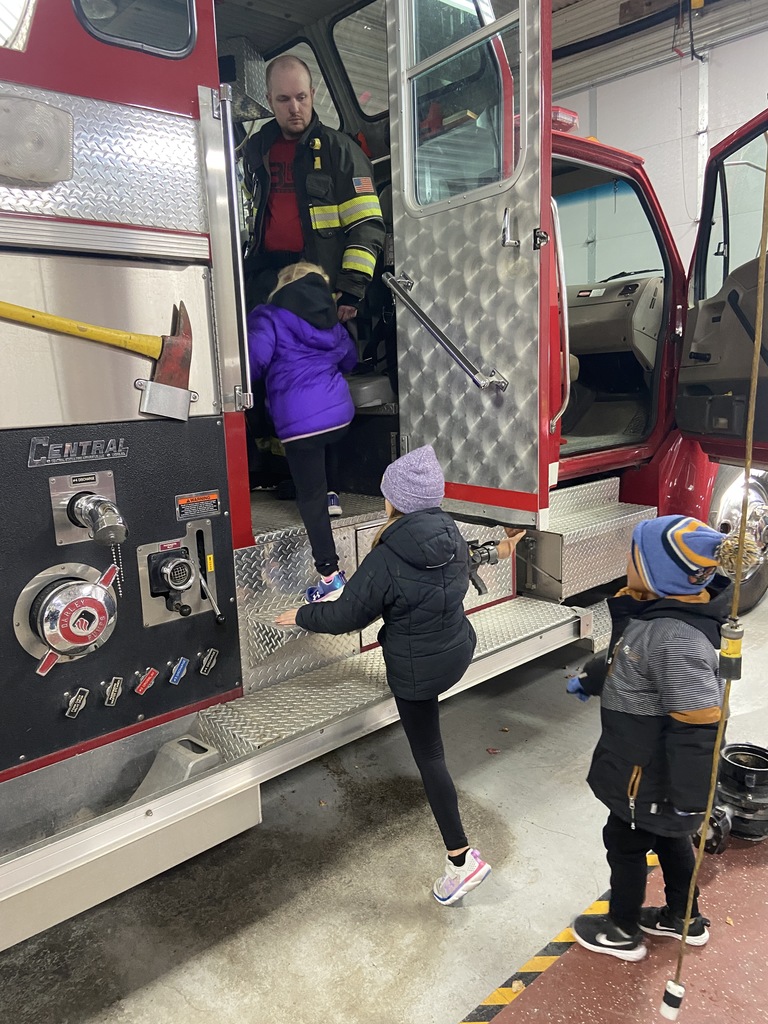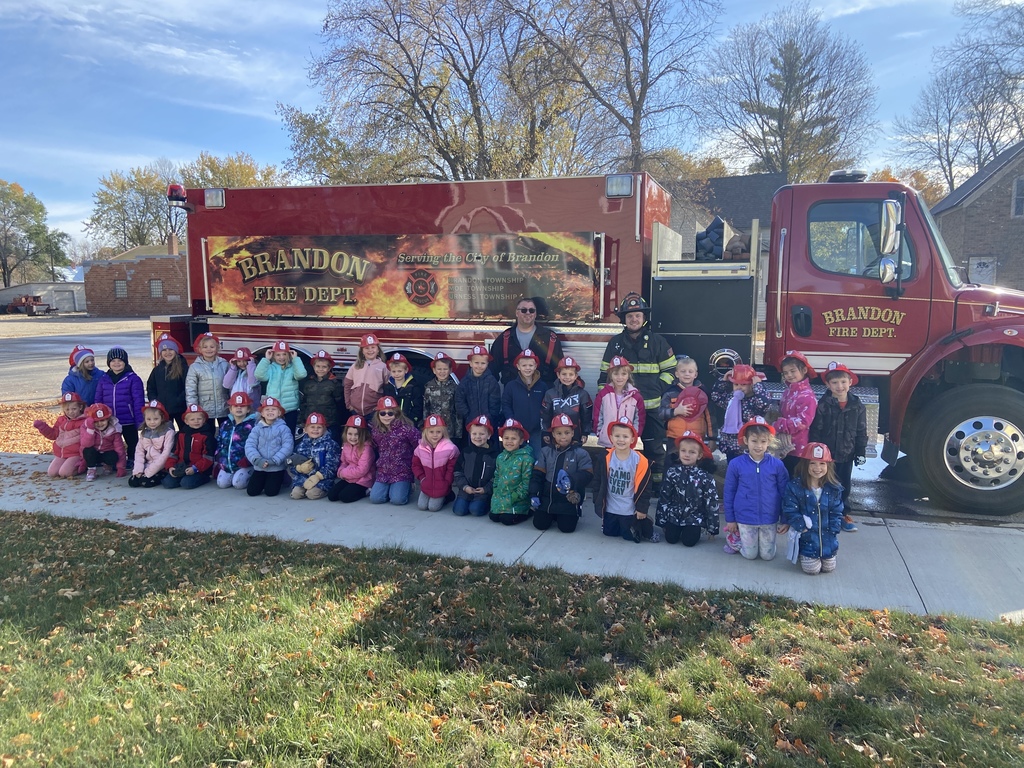 Week 6 Art of the week: 6th-Brock H. 7th- Lexi B. 8th-Ellie O. 9th- Mia E. Drawing(painting)- Alessio S. Advanced Drawing (studio Art) -Alivia L.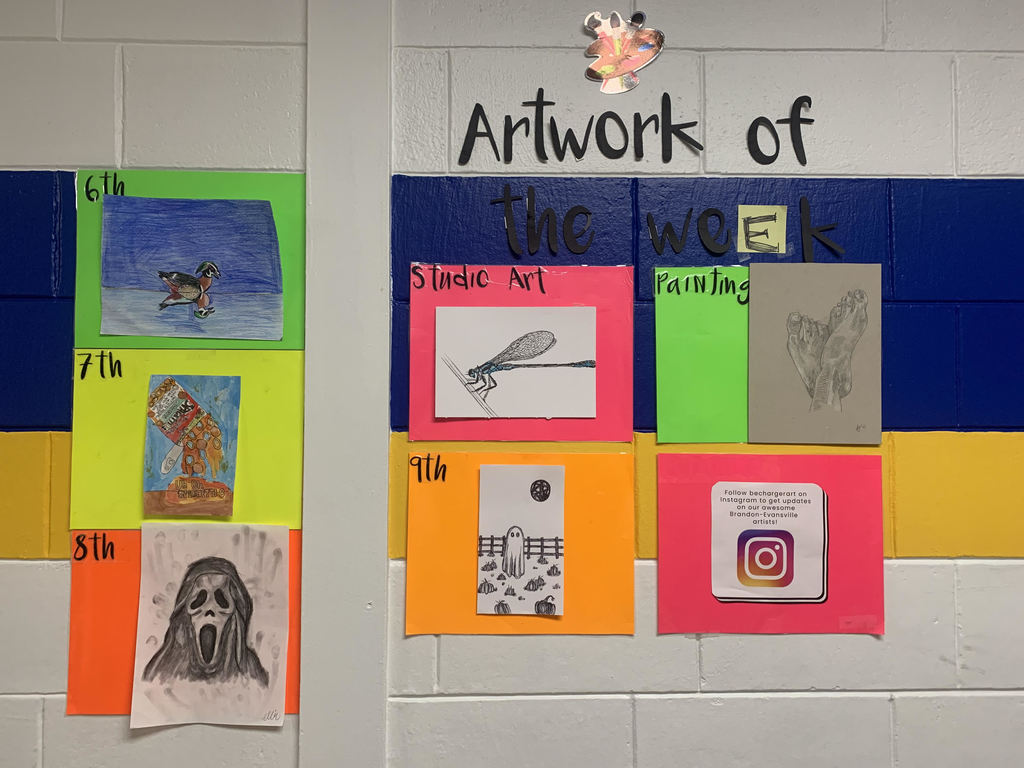 Congratulations to our Cross Country team on running well in the Conference Meet yesterday and to Logan Froemming for finishing 9th overall out of over 60 runners and for earning All-Conference Honors.

Week 5 Art of the week: We get better and better every week! 6th: Morgan N 7th: Emma M 8th: Amelia E 9th: Ian B Drawing(painting): Kaitlyn E Advanced (studio) Art: Alivia L