Today, 4/16 Mr. Peschel joined the 4th graders in a science experiment. It was a beautiful day to make ice cream outside!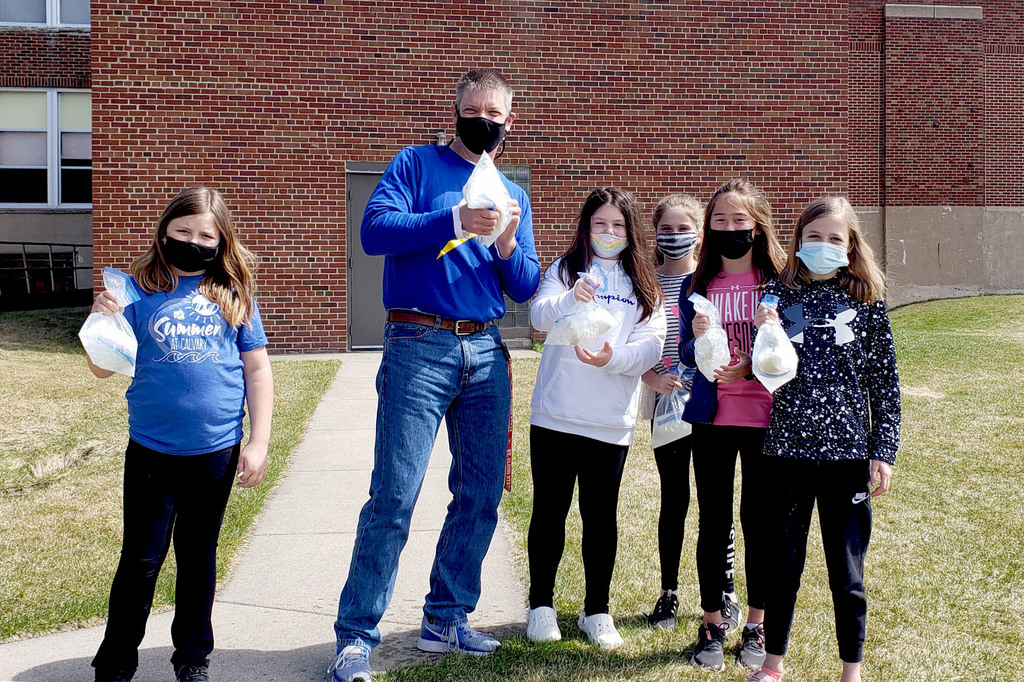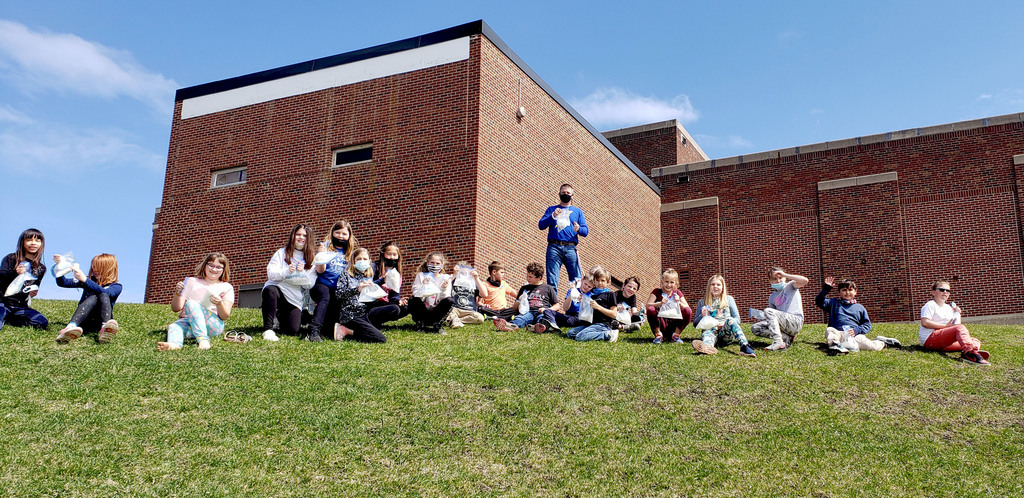 TONIGHT, 4/16 4:30 PM - Varsity and JV baseball vs. Long Prairie/Grey Eagle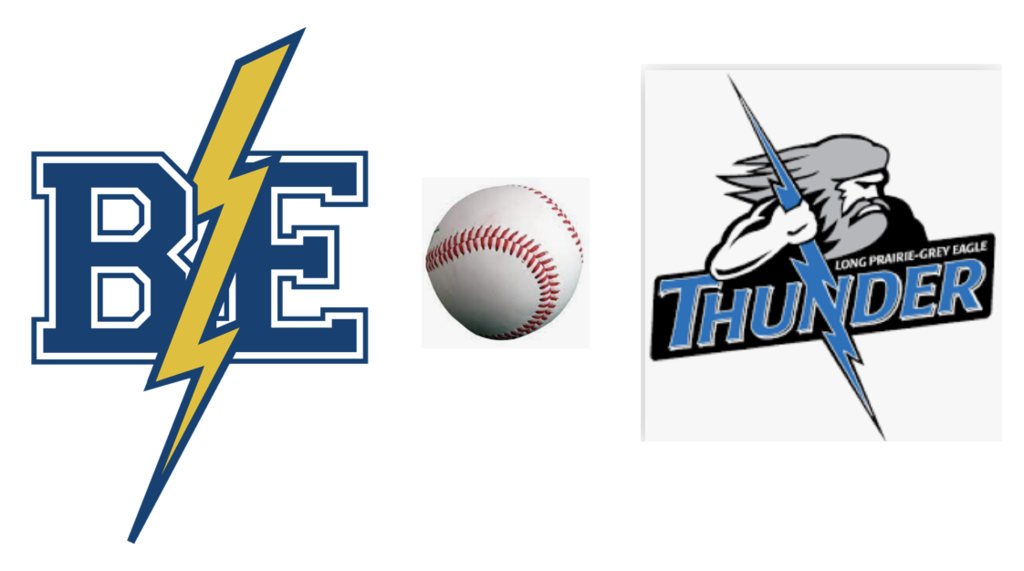 Brandon-Evansville High School students have the opportunity to receive the Pfizer COVID vaccination through Horizon Public Health, in conjunction with Sanford-Alexandria and Alomere Health Systems. The first vaccination with be administered on April 29th at the B/E High School. Forms and information have been emailed out to all parents with students ages 16 and older.
https://youtu.be/rMeOyDZqQzU

Students during Career Day explored Diesel Mechanics, Welding, Mech-Tronics, Machine Tool, Small Engines, and had a tour of Standard Iron Works.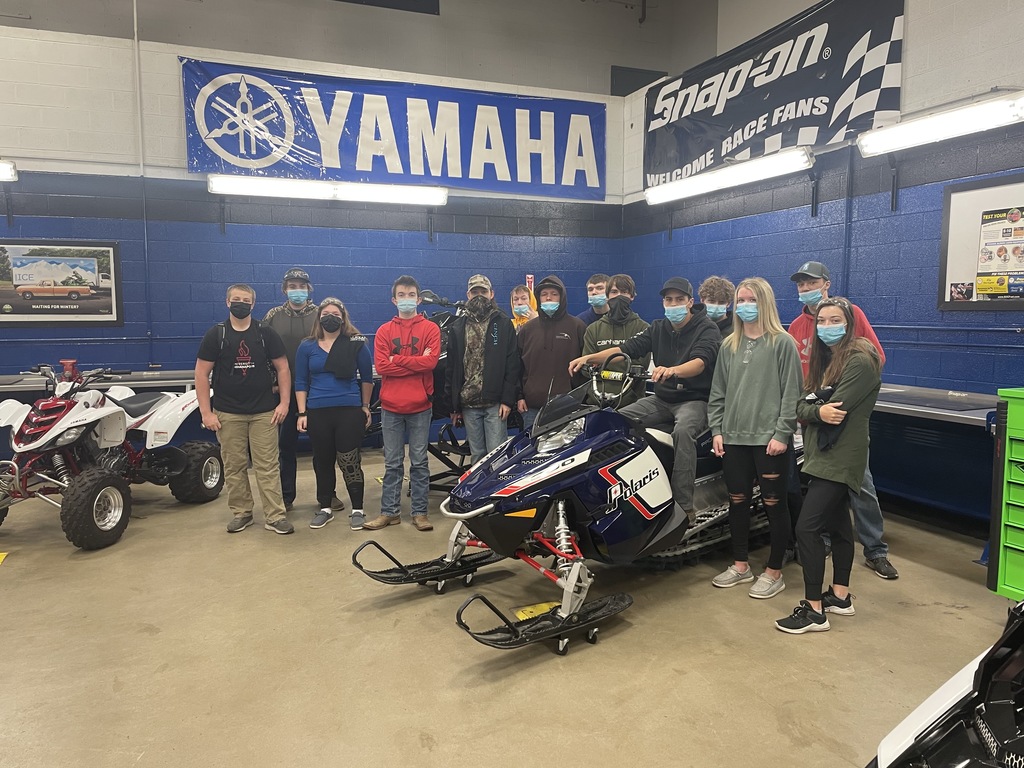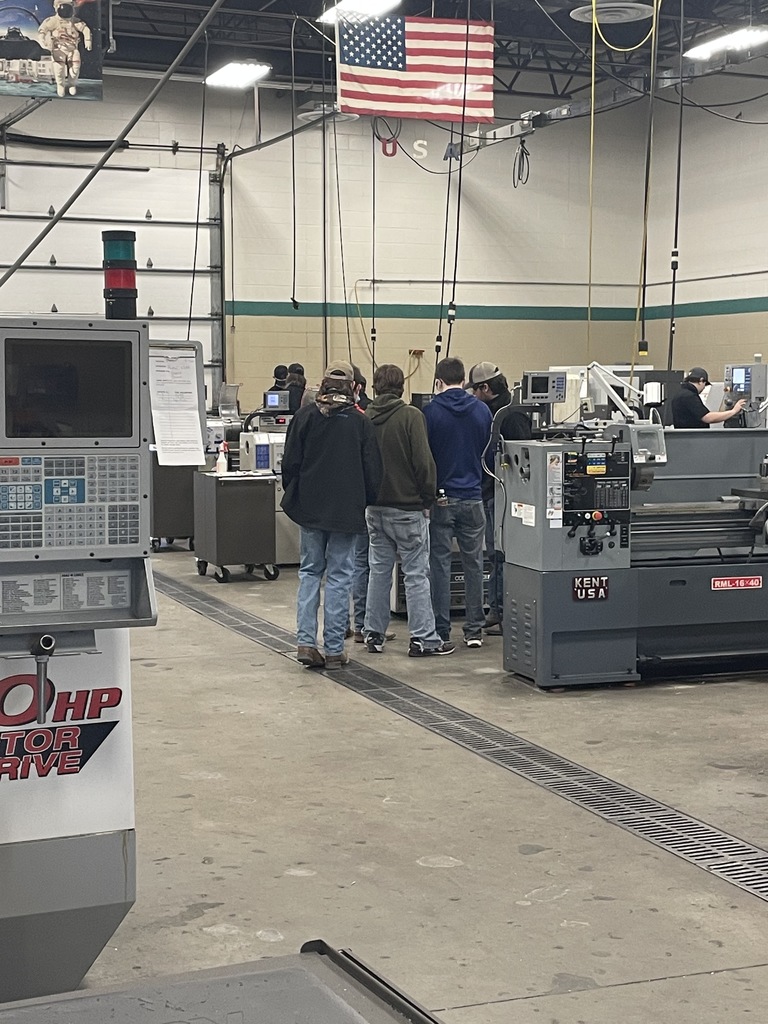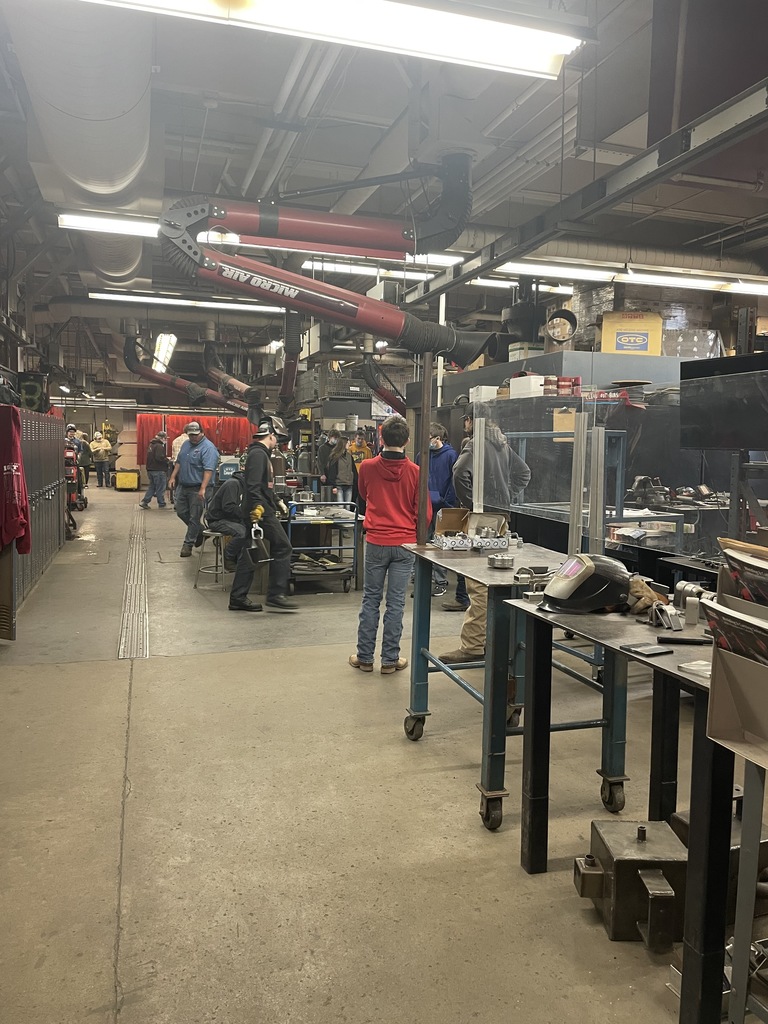 COVID immunization clinics

B-E High School students were given the opportunity to explore manufacturing, transportation and construction careers at Alexandria Technical & Community College. During this tour, they were able to visit with instructors and students and learn more about the programs offered within those divisions which include; Carpentry, Diesel Mechanics, Machine Tool Technology, Marine, Motorcycle, and Powersports Technician, Mechanical Drafting, Design, and Engineering, Mechatronics, Professional Truck Driver and Welding Technology.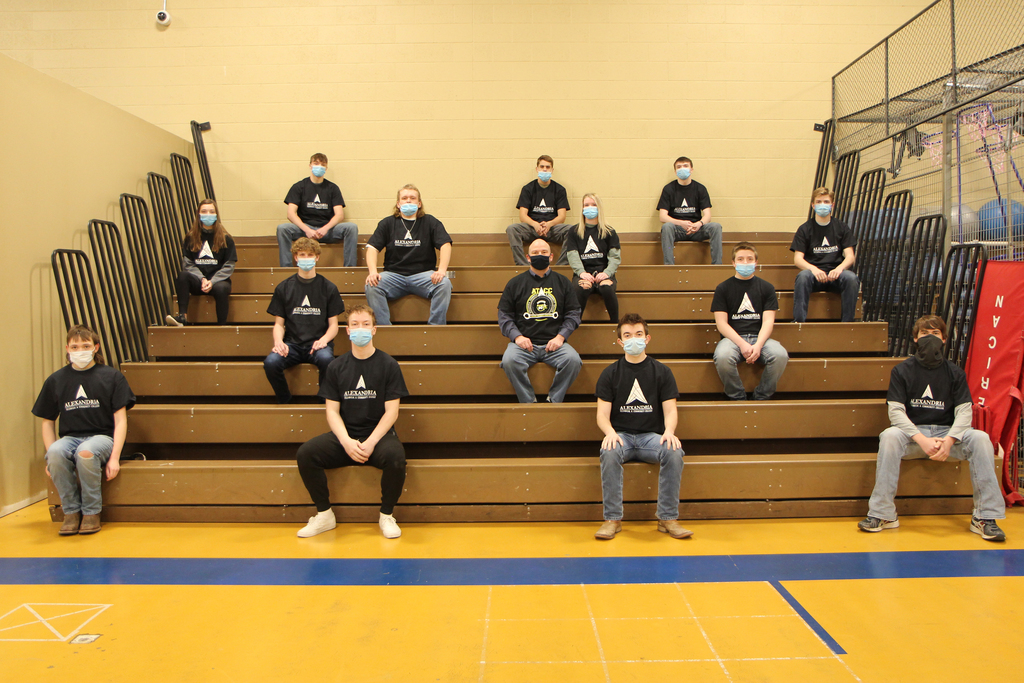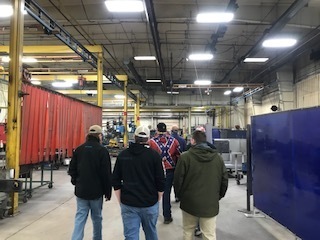 B-E third graders had some special visitors today. Douglas County's very own Deputy Bob Peper and K9 Ozzy came in to answer all of our questions about what it's really like to work on a K9 team. This is in line with an informational text about K9 officers that third graders have been working on in Reading class over the last couple of weeks called "Aero and Officer Mike." This presentation was extra special because it was K9 Ozzy's last school demonstration. K9 Ozzy will soon be retiring and a new K9, Cain, is in training to take his place on the Douglas County team with Deputy Peper. Thank you for sharing your time and information with us Deputy Peper and K9 Ozzy!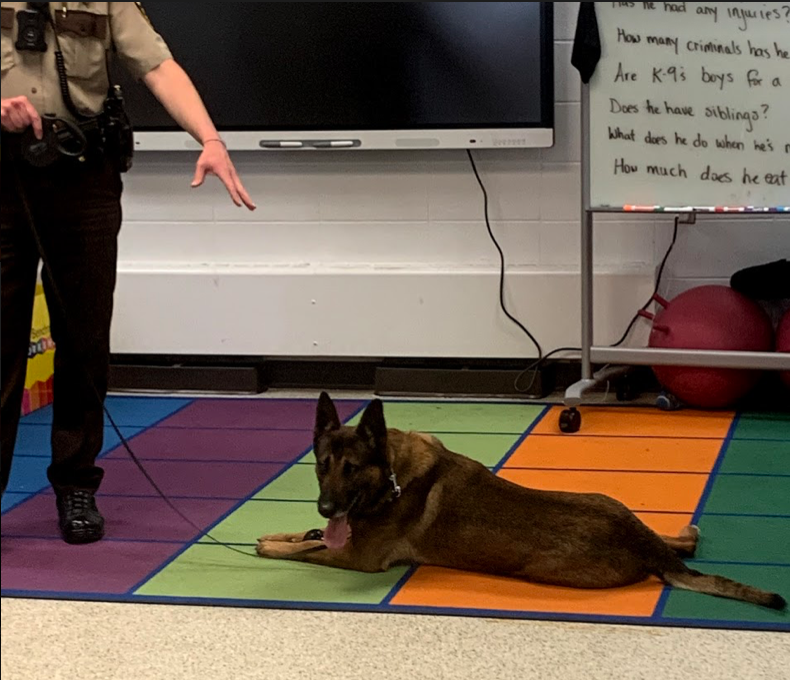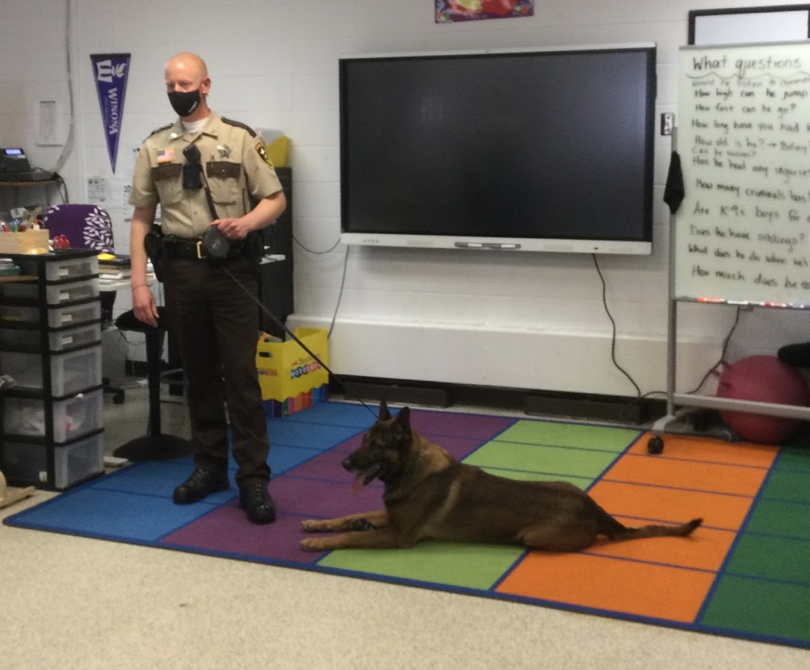 Timberwolves & Lynx Basketball Academy Summer Camps & Clinics 2021 Basketball Academy summer camps and clinics are coming to a gym near you. Whether they're new to the game or a young athlete looking to sharpen their skills, these camps and clinics offer all kids ages 7-14 a way to have fun and learn from the best. Our Academy coaches will help them understand the skills they need to be great, both on and off the court, through a curriculum focused on individual skill development, teamwork and leadership. Register today and elevate the way they play this summer. Alexandria High School 4300 Pioneer Rd. SE Alexandria, MN 56308 Date: July 19-22 Registration closes: July 16 Time: Entering Grades 3-5th: 9AM-NOON; Entering Grades 6-8th: 1PM-4PM Cost: $150
https://www.nba.com/timberwolves/camps

The Brandon-Evansville Early Ed department in collaboration with Douglas County Early Childhood Initiative and Thrivent will be holding a 50th birthday celebration of Week of the Young Child. The Drive/Walk Thru Event will be held on Thursday, April 22nd from 4:30-6:30 behind the Brandon School by the Early Ed room and playgrounds. Please pull in and line up on the one way street, 4th Street West in Brandon. If you have a new born-5 yr old child you probably have been to a drive thru birthday party. We are inviting our BE district families to drive/walk thru either with or without your child(ren) to pick up a gift bag. Yes, we know this is backwards, as you are getting the gift - but how fun! What is in the bag? It is a birthday secret. Yet here is a clue. The children from Jill Mogenson's Child Care (shown in picture) will also be playing and learning with some of the secret items that can be found in the"Talk, Read, Sing" birthday party bag. In addition, door prizes from local businesses will also be drawn at random times throughout the event. We hope everyone can make it to our party!! (If weather should cancel the event, please check The Record and BE Facebook page for a rescheduled date of this event.)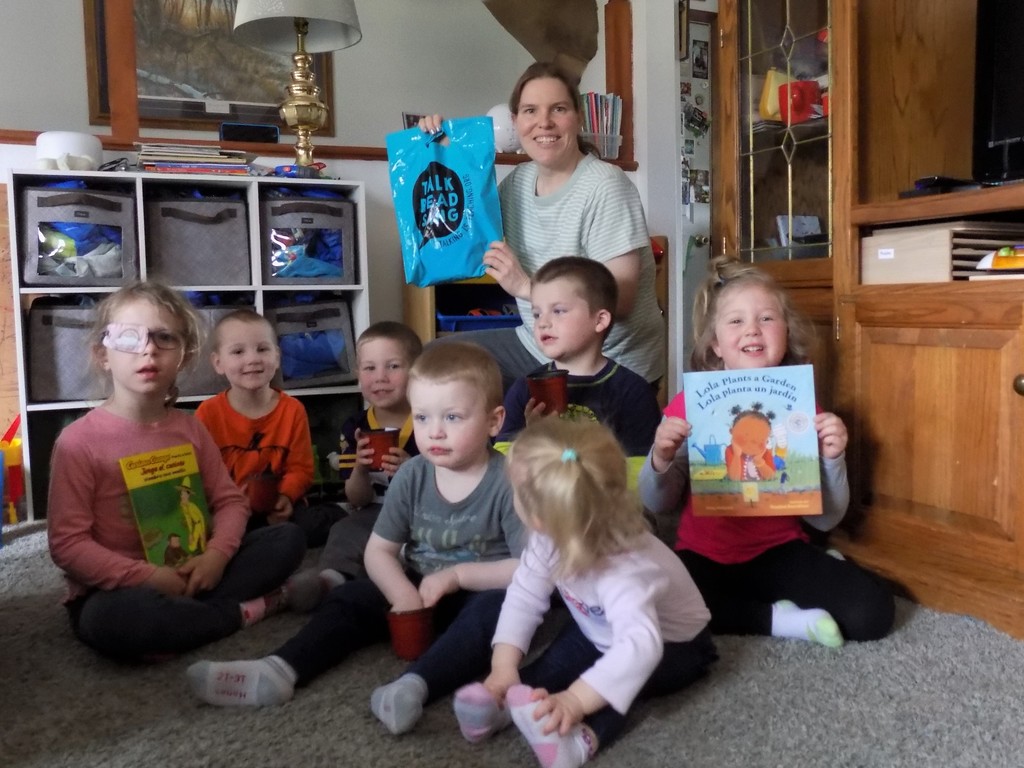 The Power Mechanics class of Braydon E, Brandon J, Cade C, Nathan B, Hewitt F, Evan S, and Erik B with their revamped John Deere digger. The crew replaced shovels, modified the frame, and converted the digger to a 3pt.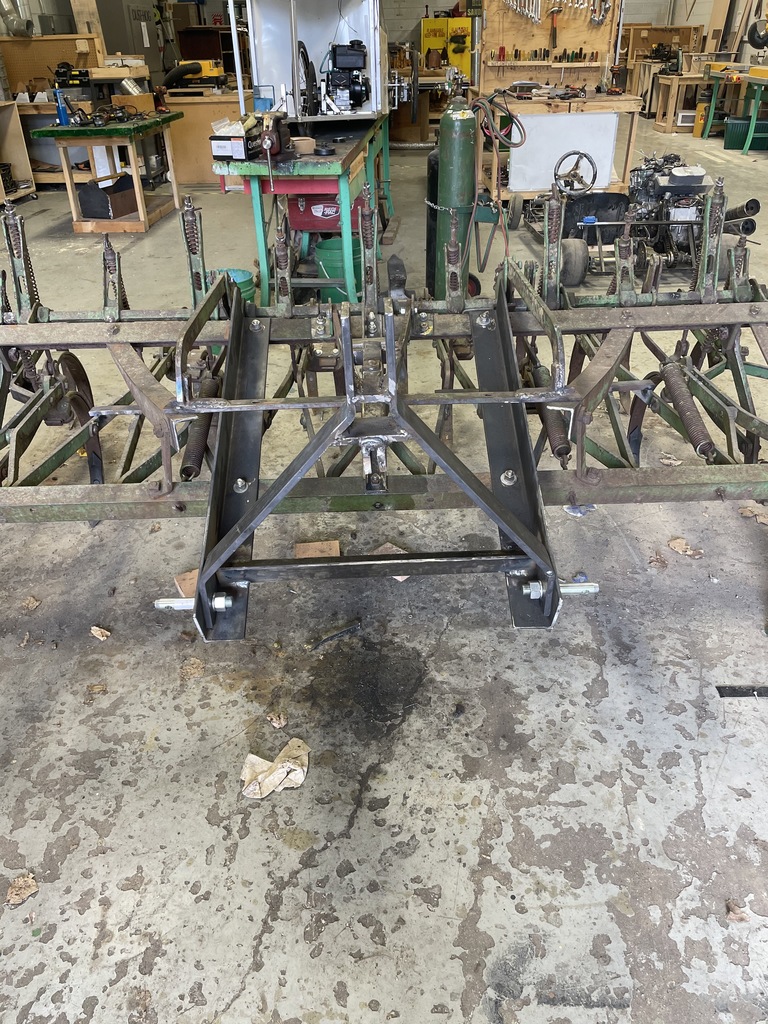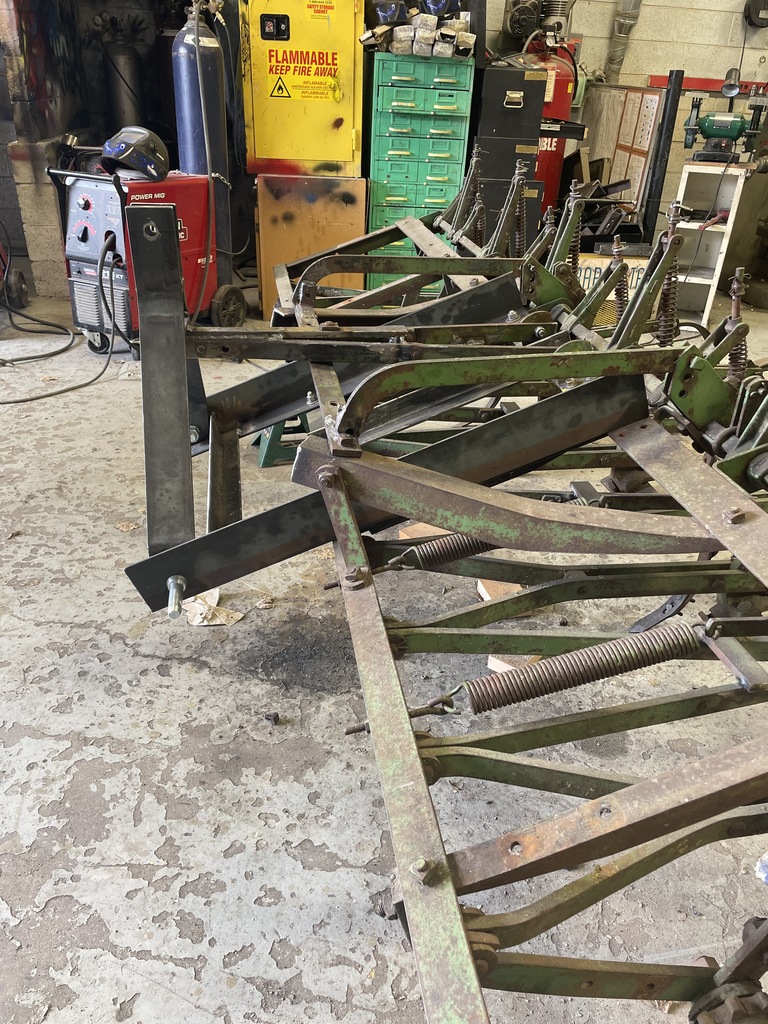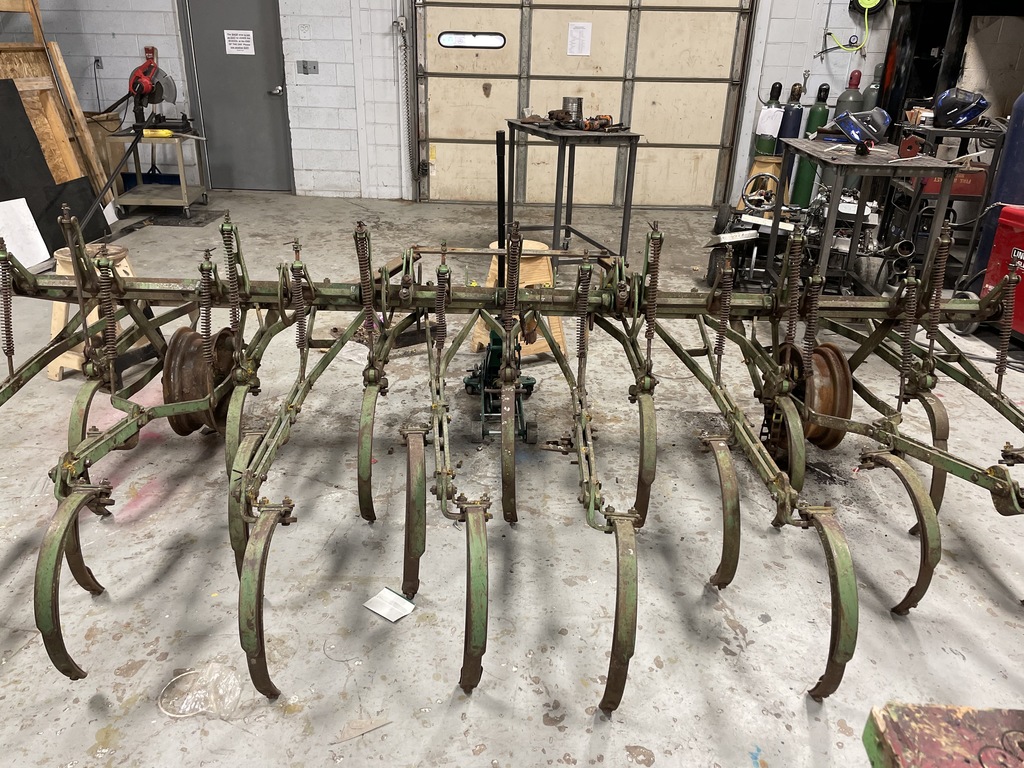 Alicia Meissner's Child Development class doing a STEM project with School Readiness students. Great collaboration!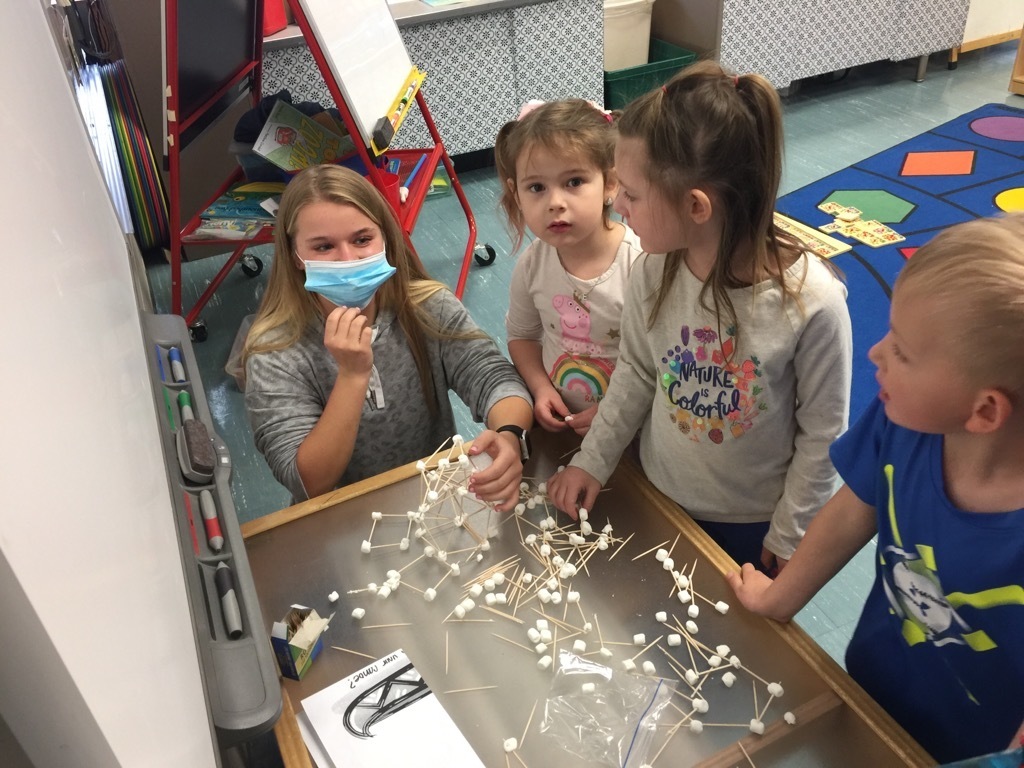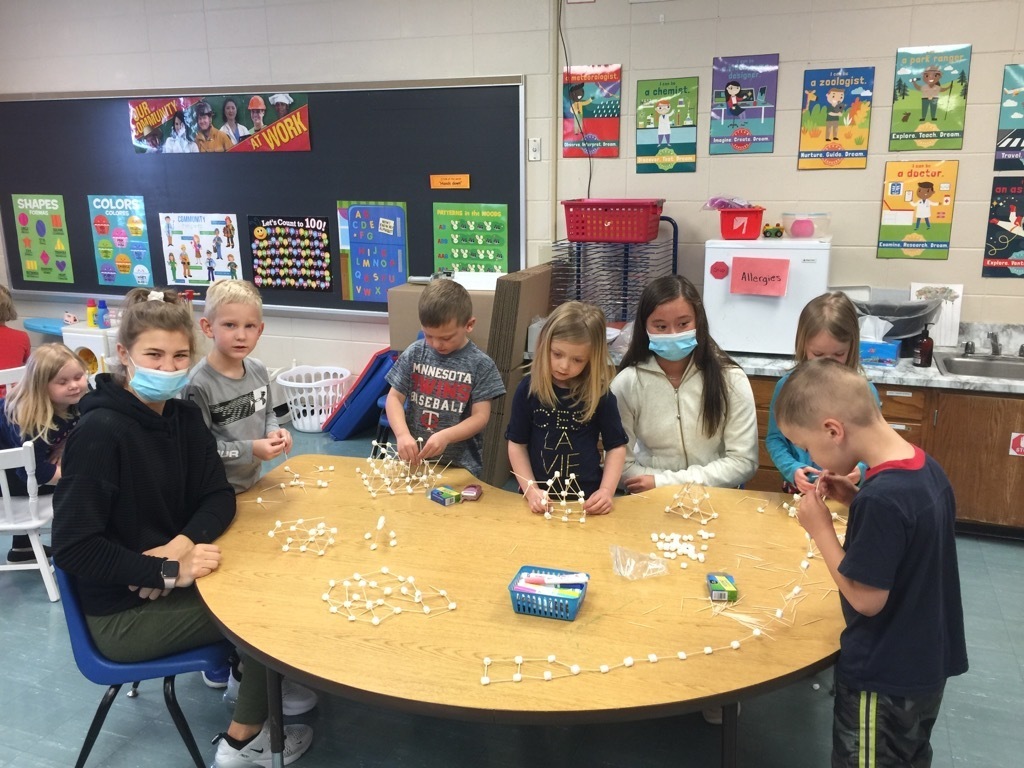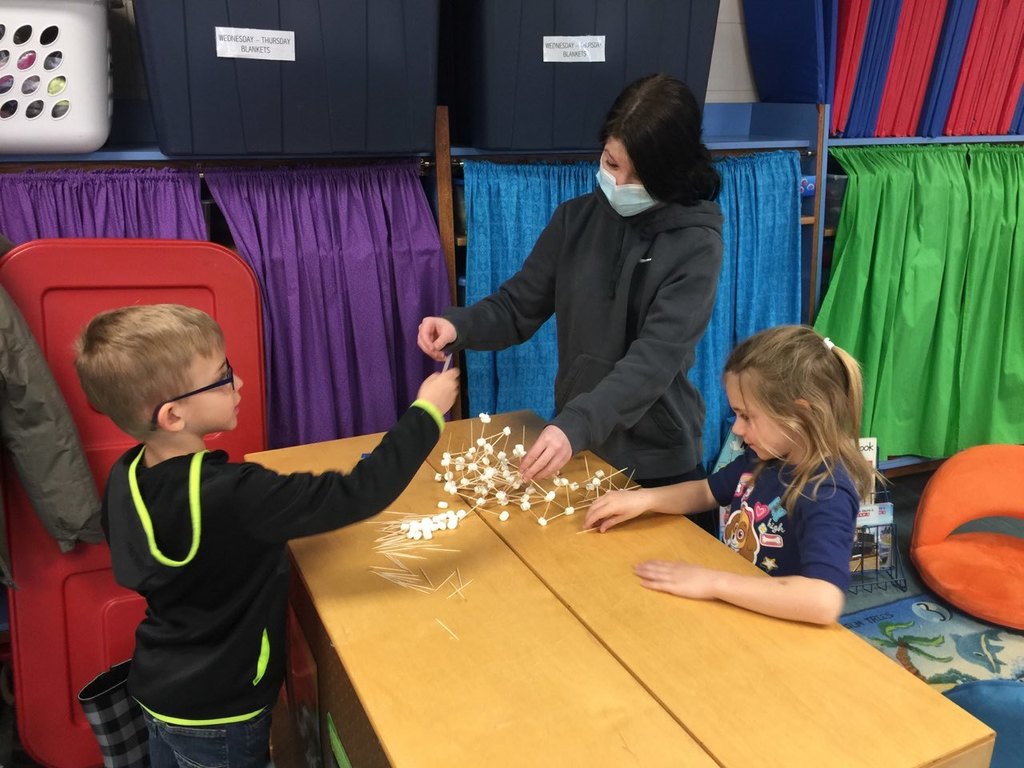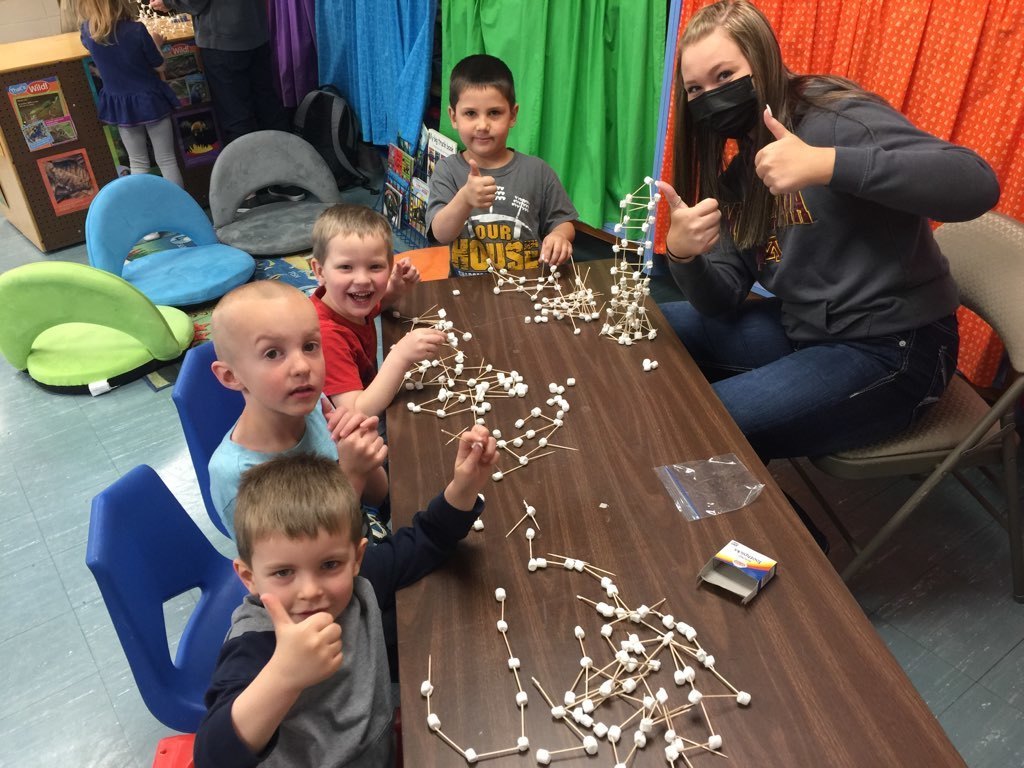 Date: April 13, 2021 Subject: Coronavirus Confirmed Case-Elementary Student Dear Families/Students/Staff, We were notified by the Minnesota Department of Health (MDH) of a lab confirmed case of COVID-19 (novel coronavirus) with a student in the Evansville Elementary building. This case had an exposure date of April 6, 2021. We have 18 confirmed cases of a staff members since the start of school and 19 students in the district. We have worked with local health officials to identify those who had close contact with the cases, and have communicated with them individually. We have contact traced and notified people/students at risk of exposure. Students in close contact have been identified and quarantined. The risk of exposure for other individuals present in the buildings on that date is no greater than the risk of contracting the virus in the general community. If you were not identified to have close contact with the positive case you should still monitor for symptoms of illness, but do not need to stay home unless symptoms develop. If symptoms develop, stay home and consult with your health care provider to determine if medical evaluation is needed. We understand that this may create unease in our community. We have taken action to clean and sanitize the facility and are working closely with MDH to monitor the situation. We are asking all members of our community to minimize the spread of illness by taking the following actions: · Protect yourself and others by wearing a face covering when it is hard to stay 6 feet away from people; washing your hands often with soap and water; covering your cough and sneeze; and avoiding touching your face with unwashed hands. · If you are sick, stay home from child care and other activities. · Be prepared in case you get sick and need to stay home. Keep enough food, regular prescription drugs, and other necessities on hand in case you need to stay home and are not able to go out easily. · Frequently clean all commonly touched surfaces (e.g., telephones, doorknobs, countertops, etc.). If symptoms develop, stay home and consult with your health care provider to determine if medical evaluation is needed. If you are experiencing symptoms of COVID-19, MDH recommends: 1. Stay at home for at least 10 days, and for 24 hours with no fever and improvement of other symptoms (your fever should be gone for 24 hours without using fever-reducing medicine). 2. Use the Centers for Disease Control and Prevention website on how to care for yourself at home; see What to Do If You Are Sick: (
https://www.cdc.gov/coronavirus/2019-ncov/if-you-are-sick/steps-when-sick.html
)  3. If your household contacts were exposed to you while you had symptoms, they should try to stay home as much as possible for 14 days. This is a challenging time and I know many of you may be feeling stress or anxiety. We will get through this together as a community, and will be stronger when we emerge. Here are additional resources: · Coronavirus Disease 2019 (COVID-19) (
https://www.health.state.mn.us/diseases/coronavirus/index.html
)  · If You Are Sick (COVID-19) (
https://www.health.state.mn.us/diseases/coronavirus/sick.html
)  · Coronavirus (COVID-19) (
https://www.cdc.gov/coronavirus/2019-ncov/index.html
Sincerely, Don Peschel Brian Novak Superintendent Brandon Site Principal Evansville Site Principal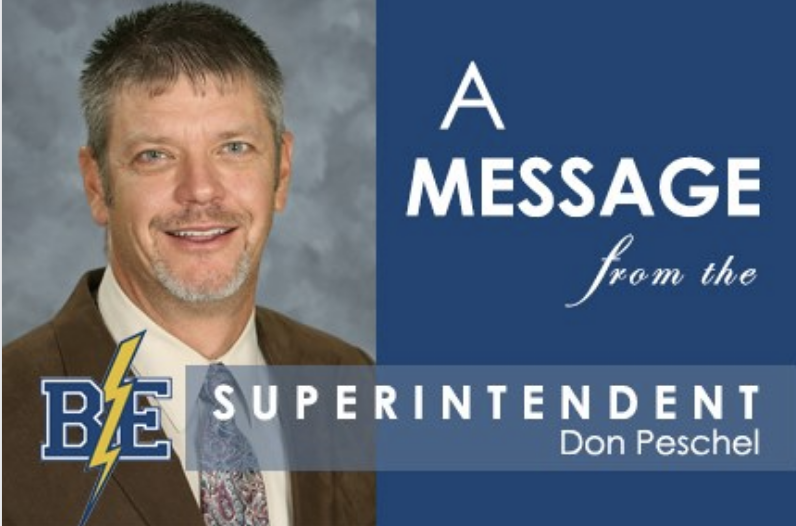 Monday, April 12 - ● 3:15 - 5:20 PM - Baseball practice in Evansville. Activity bus pick up after school at Door 9. This will be a B/E activity bus. Pick up at 5:25 PM ● 3:15 - 5:30 PM - Softball practice in Brandon. Activity bus pick up at 5:35 PM ● NO Track practice today! For tomorrow's practice, Brandon-Evansville athletes will practice in Brandon, and Ashby athletes will practice in Ashby at 6:30am-7:30am. ● 5:30 PM - B-E Spring Youth Football League equipment handout in Brandon: 5:30 PM - 6th Grade 5:50 PM - 5th Grade 6:10 PM - 4th Grade. A $40 fee is due during the handout which includes a pair of blue football socks. Players must purchase their own mouth guard, which is mandatory. Please contact Josh Bahls if you have questions at
jbahls32@gmail.com
, cell 320-760-1511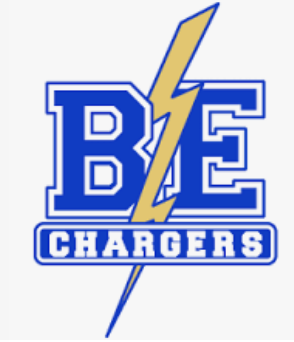 The 2021 Spring Fling will be held on Friday, April 23rd at the Brandon Lions Park.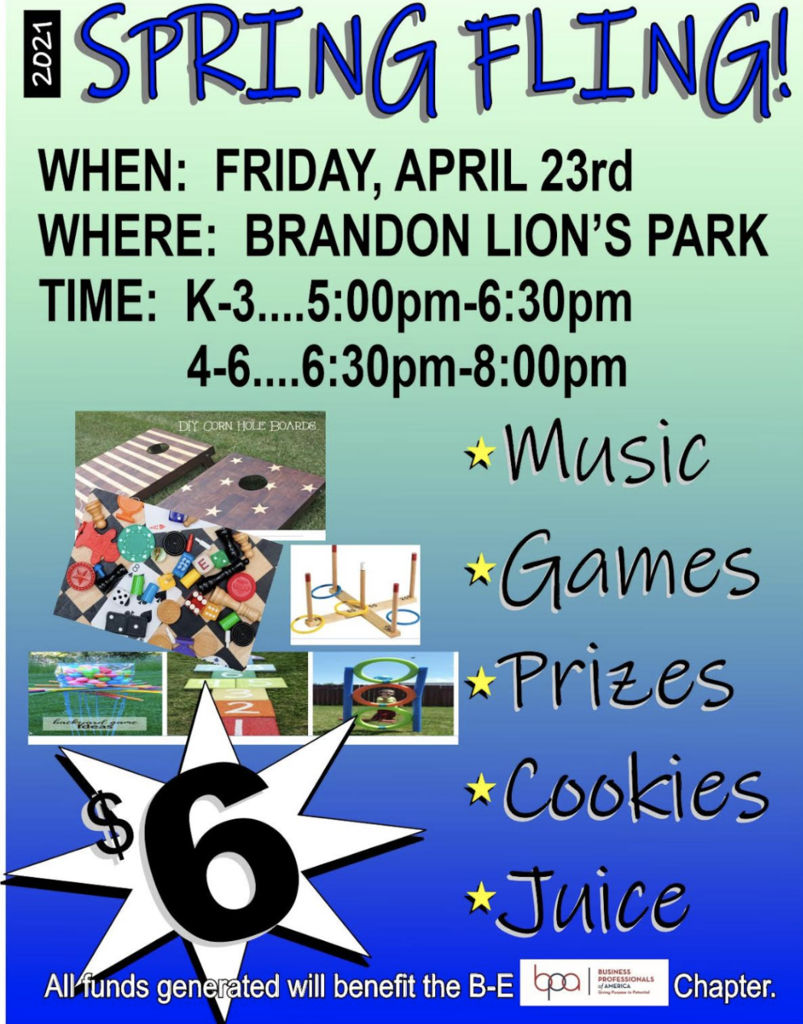 Today's baseball game against St. John's Prep is POSTPONED. A makeup date will be announced at a later date. Varsity & JV no practice today. Jr. High practice will be indoors in Evansville.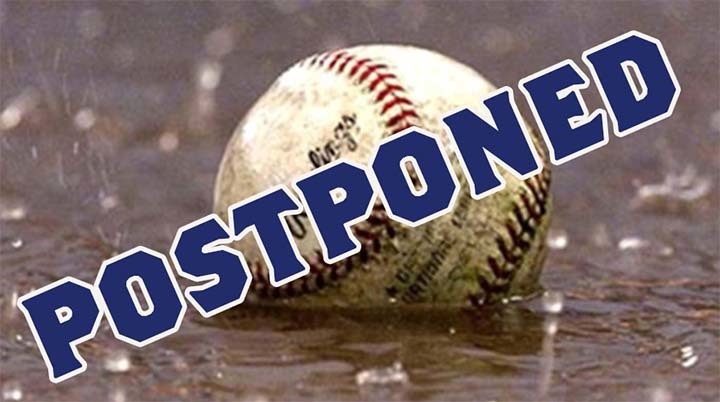 Congratulations to Wesley Siira on being named the 2021-2022 Region III Secretary for FFA.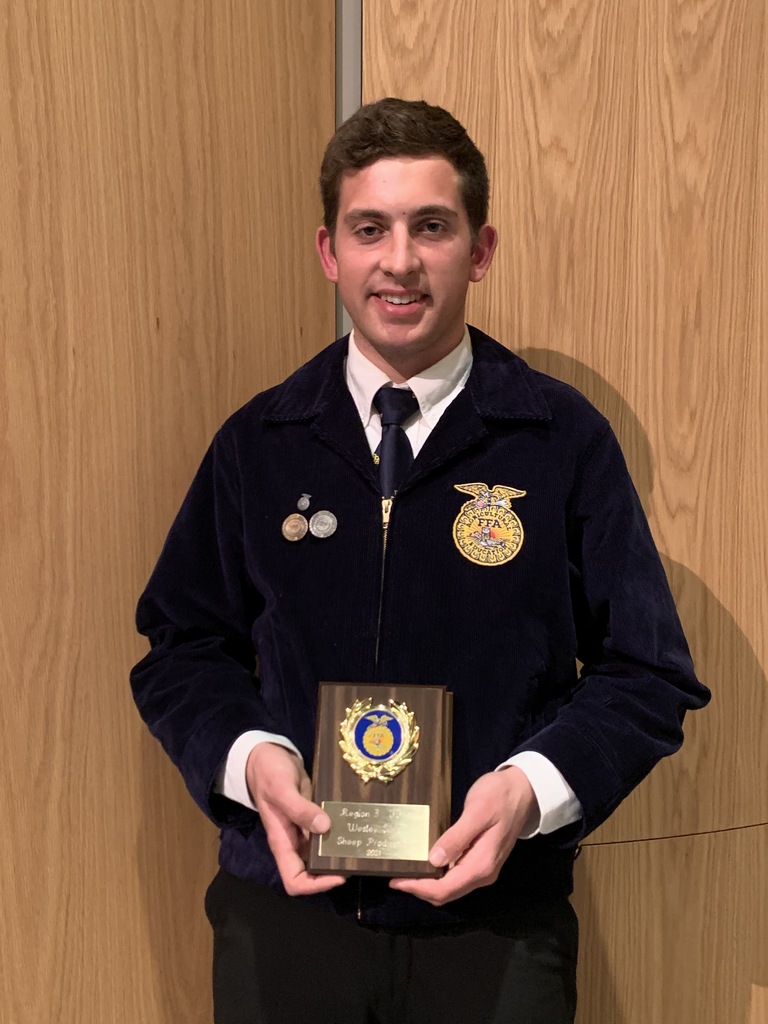 NO JV/JrH Softball practice today, Friday, April 9th.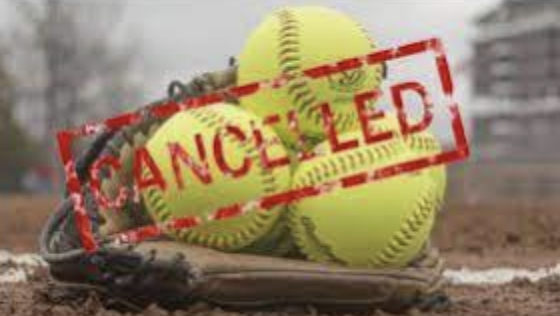 Brandon-Evansville School District 206 West Third Street, Brandon, MN 56315 Phone 320-834-4084 • Fax 320-524-2228 Brian Novak, Principal (ext. 2115) Dear Parents and Guardians: We approach that time of year again where spring is in the air as well as statewide assessments. I find that parents and students experience more confidence in the assessment process when they better understand its purpose and expected outcomes. The information below is provided to answer your questions about what MCA assessments are and why we administer them to our students. Minnesota Comprehensive Assessments (MCA) are state tests in mathematics, reading and science that meet the federal Elementary and Secondary Education Act (ESEA.) They are given every year to measure student performance against the Minnesota Academic Standards that specify what students in a particular grade should know and be able to do. This year, all testing will be conducted online except for paper accommodations that are available for eligible students. Assessment results can be used to determine whether all students are mastering key content knowledge and attaining the skills necessary for future success in education and the workforce. Schools use the information to improve classroom teaching and learning. Teachers and principals look for areas where students do well so they can reinforce the ways they teach these skills. They also look for areas of improvement so they can increase instructional time or change their instruction. Districts and schools use the results as only one part of the comprehensive information they collect on students and their performance. Furthermore, the amount of time preparing for and taking statewide assessments is a very small percentage of instructional time over the course of a school year, averaging less than one percent. Participation in these assessments is also important to your school as a whole. MCA results are used to determine school and district accountability, which are used in turn to help identify schools that need additional support as well as to recognize schools that are demonstrating high performance. If students do not participate in the assessments, the data for the district and school may be inaccurate and adversely affect the school, even making it ineligible for Celebration and Reward school recognition. Please contact your child's school or teacher if you would like more information about the MCAs. We also have assessment information posted on the district website at b-e.k12.mn.us under District Assessments. Please read the enclosed tip sheet on how to prepare your students for testing. Test Prep Tips for Parents and Students Share an enthusiasm for reading, solving puzzles and discovery with your children. Provide students with a quiet study area. Encourage good study habits, setting aside a time every day for reading and homework. Talk to teachers and the principal if you have concerns about your children's progress. Give students the opportunity to become familiar with the format of the test. Item samplers provide examples of the types of questions that are on the test. You can find item samplers for each grade and subject on the PearsonAccess website
http://minnesota.pearsonaccessnext.com/item-samplers/
Student tutorials are available that also show students how to navigate the online test, use online test tools and answer different types of test questions.
http://minnesota.pearsonaccessnext.com/tutorial/
Encourage students to answer all test questions. Have students get a good night's sleep and eat a nutritious, protein-filled breakfast before taking a test. For additional information go to MDE's website:
https://education.mn.gov/MDE/fam/tests/
MCA Test Dates with grades. Reading MCA: Grade 3: April 26-30 Grade 4: April 19-23 Grade 5: May 3-7 Grades 6-8,10: April 13-15 Math MCA: Grade 3: April 19-23 Grades 4-5: April 26-30 Grades 6-8: May 10-12 Grade 11: May 4-6 Science MCA: Grade 5: May 11-12 Grade 8: May 4-5 Grade 10: May 4-5 Please contact me or your child's teacher if you have any questions or concerns about this assessment letter. Sincerely, Brian Novak K-1, 6-12 Principal Brandon-Evansville Public School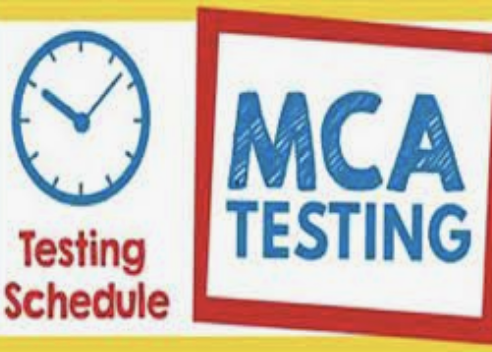 No Track meet today in Minnewaska 4/8/21. The postponement date is to be determined and will be announced later this week.